What Do We Mean When We Say 'God Is My Rock?'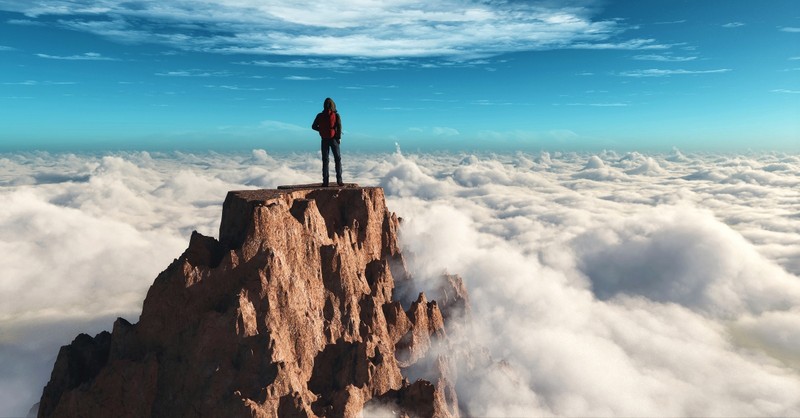 I remember when I was growing up, we used to sing this song in Sunday School.
I am under the Rock
The Rock is higher than I
Jehovah hides me I am under the Rock
Go tell my enemies I am under the Rock
Jehovah hides me I am under the Rock
For some of you, hopefully, that brought back some memories and you are humming the tune in your head.
What I did not recognize as a child singing this song is the great truth and theology that are contained within these words. Have you ever taken the time to fully grasp what it means when we say God is my rock? Though I didn't totally understand it as a child it is crystal clear as an adult. There are many things I could point to, but I want to highlight four things that will help you understand what it means that God is our rock.
The Dichotomy of the Rock
When you think about a rock there are several images that can come to mind. For me when I think of a rock, I think of something hard, tough, and durable. What is fascinating about God being the rock is that he is all those things and yet at the same time in this same rock you find tenderness, mercy, and compassion. I call this the dichotomy of the rock. As we explore what God is our rock means I think you will see both aspects come to light.
So, what does it mean that God is my rock?
1. God is the rock of refuge and safety.
In you, Lord, I have taken refuge;
let me never be put to shame.
In your righteousness, rescue me and deliver me;
turn your ear to me and save me.

Be my rock of refuge,
to which I can always go;
give the command to save me,
for you are my rock and my fortress. Psalm 71:1-3
When you think of what it means that God is my rock the first thing I want to point to is he is our refuge and safety. The word refuge hear can also mean to put your trust in, so some translations read in you Lord I put my trust. In this passage, God is pictured as a place you can go for safety and a place where you can put your trust. It is wonderful to know that God's presence is a safe place. You can trust God with your fears, your concerns, your anxieties, and all of your emotions because they are safe with him. Since God is also the one who can be trusted this means you never have to hide anything from him. If you ever feel overwhelmed or threatened, you can run to the rock and find a place of refuge and safety. The other good thing about a refuge, it is a place you can rest. If you are stressed, you can go to the rock and find relief. If you are tired you can go to the rock and find rest. God is the one you can go to in every season of life and find refuge, safety, and rest because he is your rock and he can be trusted.
2. God is my rock of protection.
God is not only a rock for refuge, but he is also your protector. As protector, this means that not only will he fight for you, but he will watch over you. His protection does not give us license to be foolish, but it gives us assurance that he will be with us. When you walk in God's will you also walk in God's protection. As long as you remain in his will you will be under his protection until the day he calls you home or until Jesus comes, whichever happens first.
God as protector also becomes an issue of trust because that means he protects every part of you, not just physical protection but he also protects who you are as well. This means if you trust him as protector, he will never let you be put to shame. Another way of saying it is God will protect your reputation. This means that you don't always have to worry about defending yourself because God will do it for you. As the psalmist wrote in Ps. 25:3, no one who trusts in you will ever be put to shame. This is true because God is your rock of protection. He protects you from harm and he protects you from shame.
3. God is my rock of foundation.
So, this is what the Sovereign Lord says:
"See, I lay a stone in Zion, a tested stone,
a precious cornerstone for a sure foundation;
the one who relies on it
will never be stricken with panic. Isaiah 28:16
For no one can lay any foundation other than the one already laid, which is Jesus Christ. 1 Corinthians 3:11
The very foundation of our lives should be built on Jesus Christ. He is the rock of our life. The reason foundation is so important is because it gives stability and strength. If the foundation of a house is shaky then that house is going to be shaky. If the foundation is strong then that house will be strong. The same is true of our lives. If our lives are truly built on the foundation of Jesus Christ, then we will remain strong and stand regardless of what happens around us. This requires you to not always focus on what is happening around you but to make sure your foundation is secure because then you can withstand whatever comes your way. Here is what Jesus had to say about those whose lives were built on the rock.
Therefore, everyone who hears these words of mine and puts them into practice is like a wise man who built his house on the rock. The rain came down, the streams rose, and the winds blew and beat against that house; yet it did not fall, because it had its foundation on the rock. Matthew 7:24-25
Jesus is our rock and if he is the foundation of your life you will stand. As the old song says,
On Christ the solid rock I stand all other ground is sinking sand.
4. God is the rock of our salvation.
The last wonderful imagery to point to that lets us know what we mean that God is our rock is that he is our hope of salvation. It is comforting to know that our salvation is not dependent on shifting or changing things, but it is dependent on an immovable, unchanging God. Here is the confidence you can have in the rock and hope of your salvation.
My sheep listen to my voice; I know them, and they follow me. I give them eternal life, and they shall never perish; no one will snatch them out of my hand. John 10:27-28
Because we have the confidence of Jesus as our rock and our salvation is found only in him, then our eternity is secure in him. Remember he is the rock and he has declared that no one will ever snatch you out of his hand. This gives you hope, confidence, and assurance.
Will you run to the rock?
You have two choices in how you live your life. You can run to the rock and live in a place of refuge, rest, protection, and hope or you can live outside that. If you are in Christ and you refuse to run to God for refuge, then you are living outside of your privilege. God desires to be the rock in your life. He wants to hide you in him and be your place of safety. In a world where things are changing right before our eyes, it is good to know that we can be hidden in God who is our rock. I encourage you today no matter what is going on, run to God who is your rock because there really is no better place to be.
Photo Credit: iStock/Getty Images Plus/Orla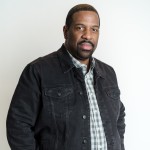 Clarence L. Haynes Jr. is a speaker, Bible teacher, and co-founder of The Bible Study Club. He is the author of The Pursuit of Purpose which will help you understand how God leads you into his will. He has also just released his new book The Pursuit of Victory: How To Conquer Your Greatest Challenges and Win In Your Christian Life. Do you want to go deeper in your walk with the Lord but can't seem to overcome the stuff that keeps getting in the way? This book will teach you how to put the pieces together so you can live a victorious Christian life and finally become the man or woman of God that you truly desire to be. To learn more about his ministry please visit clarencehaynes.com.