What Does it Mean for Christians to 'Walk in Love'?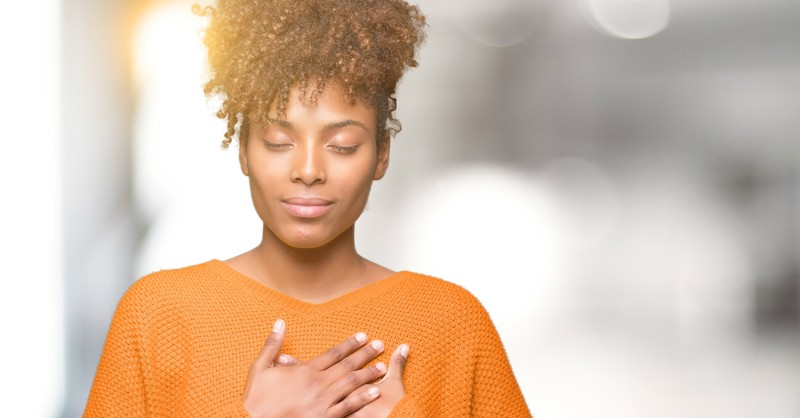 Shaun Oliver, the father of three young children, gave his life for two boys who were captured by a riptide on a closed beach in Australia in 2017. Attending a business event, Oliver's flight had been canceled and he decided to take a walk along the beach when he spotted a father trying to rescue his children from the dangerous surf. With the fierce pull of the tide wrestling against him, Oliver managed to release one boy from the ocean's grasp but was caught up in it when he returned for the twelve-year-old. Despite the arrival of additional help and the youth's rescue, Oliver was lost. Shaun Oliver understood what it means to walk in love.
Is the Phrase 'Walk in Love' Biblical? What Is the Meaning of 'Walk in Love'?
While t-shirts and mugs have co-opted the phrase 'walk in love', it is more than a quaint slogan or church-friendly motto. The apostle Paul penned the phrase while writing Ephesians 5:2—an encouragement and call to action to the believers there.
The word walk in the Greek language, peripateite, is defined as to go, walk about, or be occupied with. In Hebrew, it means to live. In other words, this verse exhorts Christians to be motivated by and focused on love. A study of other scriptures helps us gain even greater clarity.
Just before Moses died and Israel moved into the Promised Land, God commanded His people to "love the Lord your God, to walk in His ways, and to keep His commandments" (Deuteronomy 30:16 NKJ). While the root word for walk is different from that in Ephesians, the meaning is the same. The people were to go or proceed in a particular way.
As Paul tells us, "Therefore be imitators of God as dear children. And walk in love, as Christ also has loved us and given Himself for us, an offering and a sacrifice to God for a sweet-smelling aroma" (Ephesians 5:2 NKJ).
To walk in love is to have a Biblical mindset—one focused on obeying God by following the example of Christ, willingly giving ourselves each day to Him and those in our sphere of influence. This is a faith that must be exercised and lived out.
What Does the Bible Say about Walking in Love?
The apostle Paul provides a clear context of how to walk in love by contrasting it with a description of what he referred to as living in darkness. "But fornication and all uncleanness or covetousness let it not even be named among you, as is fitting for saints; neither filthiness, nor foolish talking, nor coarse jesting, which are not fitting, but rather giving of thanks" (Ephesians 5;3-4 NIV).
God's word affirms that everything from sex outside of marriage to greed and foul language are areas believers must avoid. Instead, we should actively pursue the fruit of the Spirit which is "love, joy, peace, longsuffering, kindness, goodness, faithfulness, gentleness, self-control. Against such there is no law" (Galatians 5:22-28 NIV).
While Paul's words may seem old-fashioned, God is concerned about the content and focus of our hearts. Widening the aperture to examine sin (darkness) along with what might be called the acts of walking in love provides a framework for developing a strategy. A way of living. An act of obedient worship demonstrated in the day-to-day working out of faith.
As believers, we are first meant to release those areas that lead us to sin as an act of worship. This turning from sin is called repentance (you can read more about it here). Once an individual has accepted Christ as Lord and Savior, repentance is a demonstration of his or her love for Jesus (John 14:15).
Repentance marks the life of a believer and may be the most difficult decision some of us ever make. Are we, like the rich young ruler described in Scripture (Luke 18:18-23), unwilling to give up that which we most love about the world to worship the God of heaven?
Next, we must be willing to "be transformed by the renewing of our minds" (Romans The 12:2 NKJV) through the reading of Scripture, prayer, and the work of the Holy Spirit. This is the ongoing change or sanctification, that occurs in us over time as followers of Christ.
Through the process of sanctification, we will begin to grow more practiced in walking in love as we fill our hearts, souls, and minds with the word of Christ.
How Do We 'Walk in Love' in the Day-to-Day?
My husband and I, who have been married for 28 years, set aside one weeknight to spend with one another in addition to Saturday evening. We call it 'Thursday Night Club'. Whether we take a stroll in the park or snuggle on the couch and watch a favorite movie over a bowl of popcorn, Dave and I know it's important to invest in regular time with one another.
In many ways, the same is true of our relationship with the Lord. Walking in love entails growing in intimacy with the lover of your soul and getting to know the heartbeat of the God who created you.
The Lord has provided a variety of ways for us to grow in our relationship with Him. These include the personal disciplines of Bible study, prayer, and gathering with other believers.
"Alive and active" and "sharper than any two-edged sword" (Hebrews 4:12 NKJ), the Bible reveals God's nature and redemptive plan and instructs, guides, and quickens the spirit within. Unless we are grounded in Scripture, Christians will be easy targets for spiritual attack and have limited knowledge of what it means to "walk in love."
Prayer is such a key component to spending time with the Lord that Christ not only taught His disciples how to pray, but He also sought places of solitude to devote to individual prayer.
Unlike other personal relationships, though, our friendship with the Lord requires interaction with other believers. Hebrews 10:25 (NIV) reads, "And let us consider how we may spur one another on toward love and good deeds, not giving up meeting together, as some are in the habit of doing..."
In a pandemic-era world that requires social-distancing and in which lockdowns are the norm, how are we to live this out? The body of Christ, which is the Church, must act individually to serve one another.
For example, if your gift is hospitality and you know of a young family in need you might organize a meal train. Or if you're an animal lover, why not offer to walk your elderly neighbor's dog? One woman shared how her life was impacted by the selfless act of another in this article.
Given the current health crisis, some with compromised immune systems are only able to interact with other believers online. Fortunately, virtual options do exist, and Christians worldwide can exhort, encourage, and edify one another. Consider reading this article to learn about ways we can positively impact others on social media.
The pursuit of intimacy with God through Scripture, prayer, and worship among a group of believers leads to sacrificial living and meeting the needs of others even when our own may suffer. This was the call of Christ and the early church. Like Christ who gave His life for others, a bishop named Cyprian became known for aiding victims of a pandemic similar to Ebola during the reign of the Roman Empire in the third century.
In the same way, walking in love means we will see the hurting, helpless, and hopeless. We will rise up to rescue the lonely and lost. We will speak up for the voiceless and give generously to those in need. As those who walk, or peripateite, may we be "occupied with" the people Jesus places in our way.
A Prayer for Christians to Walk in Love
Father,
Your word tells us that you are love. Teach us to walk in love, giving our lives willingly for others that they might see Christ in us. Provide opportunities for us to minister to people through our actions in a world that needs hope. We love you and want to love others as Jesus loved. Please sanctify our hearts and empower us to worship you sacrificially. In the powerful name of Jesus Christ, Amen
©GettyImages/AaronAmat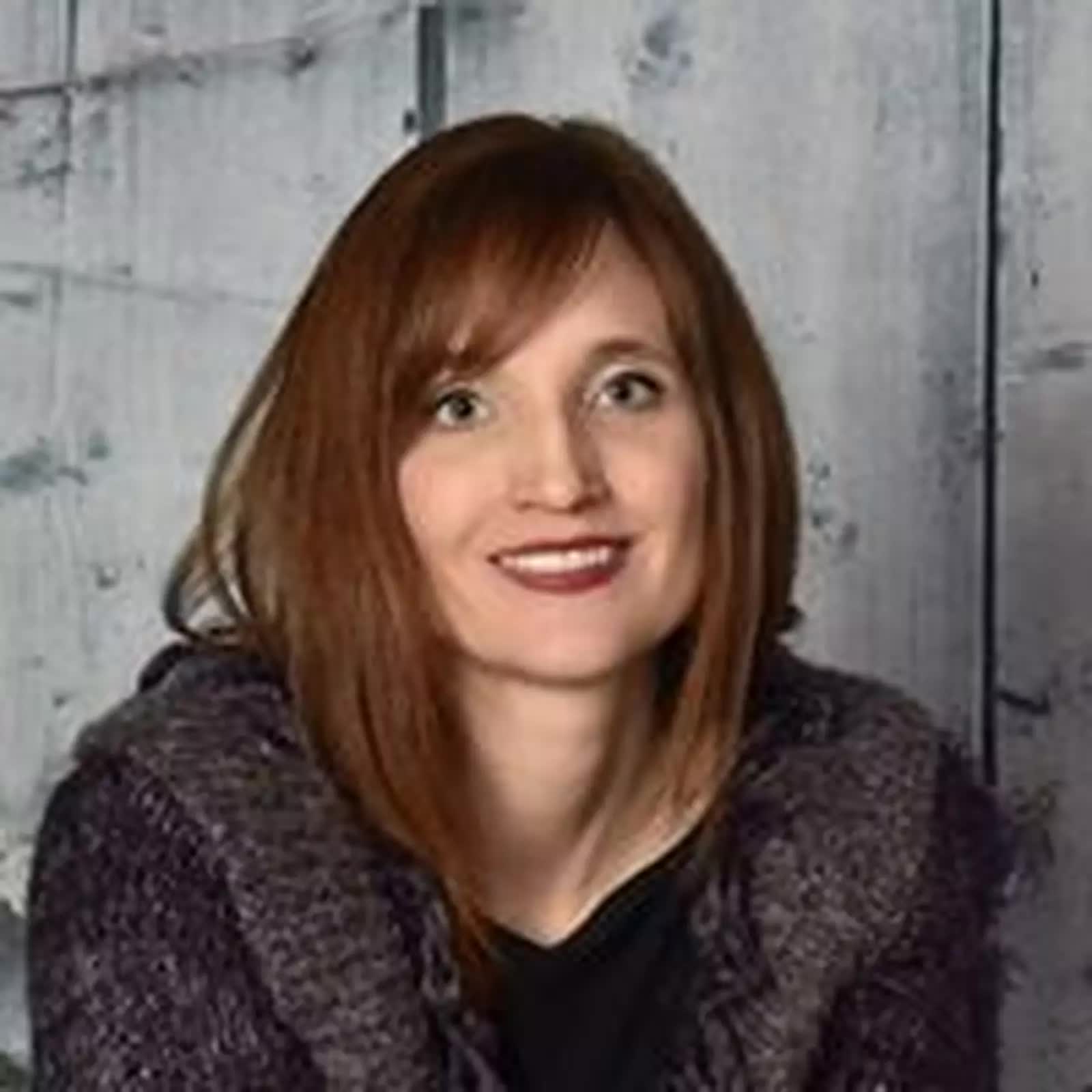 Tammy Kennington is a writer and speaker familiar with the impact of trauma, chronic illness, and parenting in the hard places. Her heart is to lead women from hardship to hope. You can meet with Tammy at her blog www.tammykennington.com where she'll send you her e-book, Moving from Pain to Peace-A Journey Toward Hope When the Past Holds You Captive.