What Does it Mean When God Is Your Portion?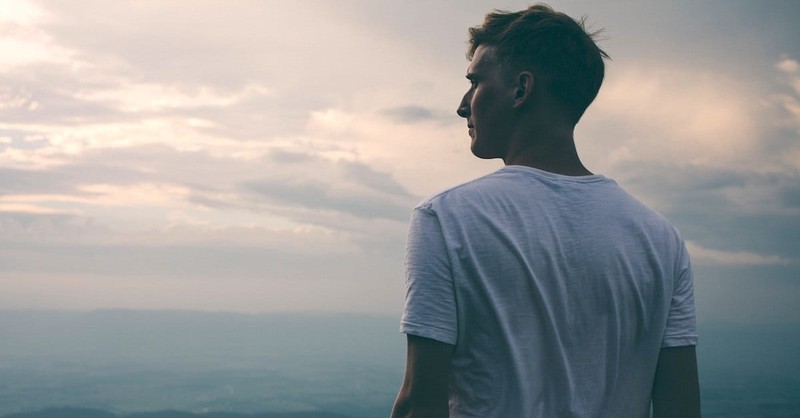 "My flesh and my heart may fail, but God is the strength of my heart and my portion forever," (Psalm 73:26).
I was in a fog. That familiar, frightening feeling in my heart had started again, and this time it showed no signs of stopping. 
When this happened before, it only lasted a few minutes. But this time was different. I prayed, but my heart rate continued escalating. I pleaded with God not to take me yet. Then like a runaway train screeching to a halt, my heart rhythm returned to normal. A visit to the cardiologist a few days later revealed the need for surgery. Words I didn't want to hear.
Scary experiences draw us deeper into God's Word. Sometimes we want comfort; other times we want answers. When my journey through dealing with a heart condition began, I found Psalm 73:26: "My flesh and my heart may fail, but God is the strength of my heart and my portion forever." But I questioned. What does it even mean to have God as my portion?
Hannah knew what it meant to live with God as her portion, but not at first. We all learn our greatest lessons by trusting God through difficult times, and Hannah was no exception. From her story, we too can discover a deeper trust in the One who is above all, even in the scariest times. We can learn what it means when God is our portion.
God is my portion when I don't have enough.
"But to Hannah he gave a double portion because he loved her, and the Lord had closed her womb," (1 Samuel 1:5).
Hannah wanted a child more than anything. 1 Samuel 1:8 describes her as "downhearted." Something was missing from her life, and her husband Elkanah did everything he could to console her, even giving her a double portion.
There will be times when we don't have enough. We may even wonder why God isn't providing the way we think He should. It could be one of life's basic needs, like money to pay bills or food in the pantry. We may seek answers, like I did when my heart problem returned. We may long for healing. Whatever the desire, let's remember this truth: God knows more about what we need than we do. Sometimes He doesn't take the pain away, but instead comforts us through it. How we handle difficulties can encourage others and draw His children closer to Him. Your journey can become just the inspiration someone else needs.
Just like Elkanah's gift to his beloved wife, God satisfies us with more than we could ask for. He gave us His only son as a sacrifice to show the depth of His love. God is our portion that fills the void when - like Hannah - something is missing in our lives.
God is my portion when I don't feel like I'm enough.
"So Peninnah would taunt Hannah and make fun of her because the Lord had kept her from having children," (1 Samuel 1:6 NLT).
In her distraught state, Hannah didn't seem to notice her husband's attempt to console her. He wanted his love to be enough. But even though his efforts went unnoticed, her rival Peninnah's constant put-downs did not.
Mean-spirited words have a way of doing that - making us feel less than our true value. Even a little negativity will go a long way toward tearing us down, if we let it. That's why we need to own what God's Word says about our identity. We -are made in His image. We are chosen.
"We know, dear brothers and sisters, that God loves you and has chosen you to be His own people," (1 Thessalonians 1:4 NLT). Reminding ourselves of this truth daily will overpower even the deepest hurts caused by harsh words. We are enough with God as our portion.
God is my portion when I want to scream, "Enough is enough!"
"Once when they had finished eating and drinking in Shiloh, Hannah stood up," (1 Samuel 1:9 NIV).
Frustration happens. When stress levels rise and my impatience hits an all-time high, I struggle with maintaining my composure. Some people vent. Others cry. My standard response to frustration is to hide. Maybe not in a cave or under a rock, but my recliner and slippers provide just the comfort I need to hide away from reality for awhile. Throw in a pair of flannel pants and a good TV series, and I'm all set to hibernate. The problem is, those comforts are only temporary. I'm going to have to face my problems eventually.
Hannah endured Peninnah's attitude for a long time. Several years, in fact. She finally reached her limit. She decided enough was enough, so she took action.
Hannah didn't hide away like I'm tempted to do. She didn't vent, although the tears did flow. She went straight to the Source of all comfort. Hannah decided to put her hope in God.
"And she made a vow, saying, 'Lord Almighty, if you will only look on your servant's misery and remember me, and not forget your servant but give her a son, then I will give him to the Lord for all the days of his life, and no razor will ever be used on his head,'" (1 Samuel 1:11 NIV).
Hannah's resolve to trust in God changed her entire outlook. Instead of downhearted, she became hopeful. She traded discouraging thoughts for triumph. Let's take a lesson from Hannah's commitment. When we've had enough and we're tempted to soothe our spirits with short-term comforts, let's put down the remote and go straight to God in prayer. His comforting presence will be our portion when enough is enough.
Is something missing in your life today? Are you feeling unworthy, or are you fed up with daily frustrations? Lamentations 3:24 says, "The Lord is my portion." The day of my heart surgery, I learned what this means in a real, tangible way. I didn't have the answers or know the outcome, but I did know this. In all things, He is enough. 
Two years later, I am healthy, whole, and sharing with others how God can be their portion, too. When we fully grasp what it means to let God be our portion, we will live the fulfilled life He created for us.
A prayer for letting God be my portion:
Dear Heavenly Father,
When I am afraid, you are the strength of my life. When I feel incomplete, you are my portion. Thank you, Lord, for being more than enough to satisfy my every need. Thank you for comforting me, loving me, and being my portion forever. In Jesus' name, Amen.
Kristine Brown is a communicator at heart who teaches about God's powerful, relatable Word. She is the author of Over It. Conquering Comparison to Live Out God's Plan and founder of the non-profit organization, More Than Yourself, Inc. You'll find Kristine's weekly devotions and Bible study resources at kristinebrown.net. You can also connect with her on Facebook and Twitter. 
Photo courtesy: Unsplash.com