What Does it Really Mean to Be a Friend?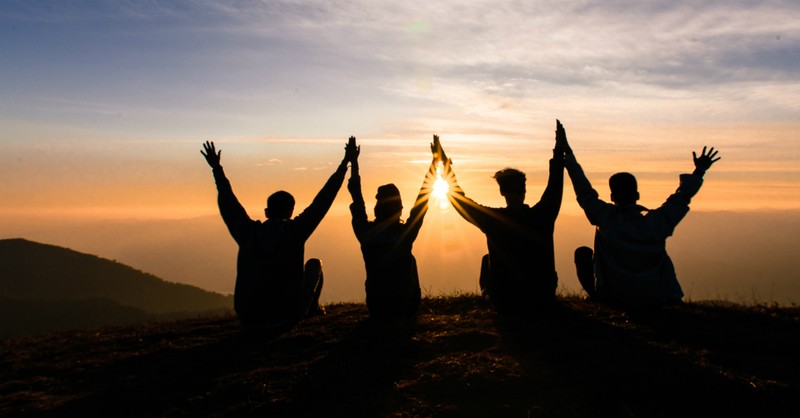 What does the word friend really mean?
I've puzzled over this question since childhood and the answer has changed over the years. As a kid, friends were people I played games with. I talked to them in between classes (or even during). When I became a teenager, friends were people I called on the phone outside of school, and maybe even hung out with. Then came college.
There were plenty of people to spend time with and eat with…but living on campus, was that such a big deal? Was everyone I encountered really a friend? Whenever I found myself crying from failing grades, or dealing with a breakup, most of those people were not someone I would call on.
Turns out, most didn't call on me either. Still, I kept hearing that word. Friend.
People called me their friend, but I wasn't so sure.
They seemed to have work friends, back home friends, school friends. Apparently, their friendships were based on location. In the back of my head, I wondered why.
Eventually, I came to realize that if there was one word that people frequently used, but did not understand, friend would definitely be an example.
Like the word love, everyone seems to have their own unique definition. Consult social media sites like Facebook, and friends are people who have added you and follow your profile. Ask the dictionary and you will get an easy definition like "a person attached to another by feelings of affection or personal regard."
I wouldn't say that either definition is wrong, but are more so pieces of a larger truth.
Friends are attached to us by feelings, and they definitely hold some degree of investment in our lives, which includes following us on social media. However, though I care about the lady across the street, does that make her my friend? I may follow a celebrity's Facebook page. Am I their friend?
There is something missing, some larger truth about friendship.
Today, as a Christian man, I again ponder the word's definition. I feel closer than ever before, but still don't quite know. Thankfully, God's Word offers a deeper insight.
Friends Spend Time Together
Is there a frequency by which friends must meet in order to maintain that title? If not, is there ever a certain point after losing contact that someone is no longer a friend?
Does the title matter?
These are questions I have asked myself about people. Sometimes I see people frequently but don't feel close to them. Then there are those I rarely see, but together we are guaranteed to have a good time.
I suppose the frequency by which I see someone doesn't dictate whether they are a friend or not. Instead, the quality of the time spent together is a sure indicator.
"Iron sharpens iron, and one person sharpens another." (Proverbs 27:17)
One way we discern between who's a friend and who's not is in how we interact. We often find friendship with people that share our faith, values, and hobbies. We lay the foundation of our relationship based on what we have in common.
With a foundation in place, we can then build up from there.
When the Bible says that iron sharpens iron, imagine two tools, two similar tools, coming together into contact. Together they accomplish more than they would separately. Whether we see our friends face-to-face, talk over the phone, or send a text message, our interactions with them serve to make both parties better.
Friends Help Each Other
There's a common expression I have heard time and time again. If you were stuck on the side of the road at midnight, who would you call? Somebody pops into your mind, and then there are those who do not.
Friends have a way of making themselves known by their willingness to help. Life isn't always peachy for any of us, and sometimes we need a helping hand or word of encouragement. Unsurprisingly, not everyone is willing to inconvenience themselves to help another. Friends will though.
The Bible makes clear that friends are willing to show their love, and not even adverse situations can change that.
"A friend loves at all times, and a brother is born for a difficult time." (Proverbs 17:17)
This of course does not mean friends will always be available whenever we need, like some sort of magical genie. This does mean that friends are more reliable than the average person.
I can recall a time in college where I fell into a deep depression following a breakup. One of my friends rose to the occasion, offering to spend an inordinate amount of time with me. He helped me get back on my feet. We studied together, ate together, and kept in regular contact. He didn't have to do this, but he chose to.
He chose to be a friend.
"Do not owe anyone anything, except to love one another, for the one who loves another has fulfilled the law." (Romans 13:8)
Maintaining friendships is one way we can fulfill the second greatest commandment (Matthew 22:39). Loving someone as a friend involves spending time with, offering help, and simply loving them.
When two people are friends, the love flows both ways. And you can tell when you have a friend based on how they treat you.
When friends love, they accept us for who we are, while still challenging us to be better.
One thing I have realized since being in college is that people are very quick to call someone "judgmental" for offering criticism. However, friends will tell us when we are doing wrong because they want to see us do right.
Jesus didn't stop caring for Peter knowing he was going to deny Him three times (John 13:38). Being corrected by our friends doesn't mean they like us any less. In fact, their ability to accept us, flaws and all, must mean they love us a lot!
A Deeper Friendship
We return to the question. What does the word friend really mean?
I still don't have a succinct answer to present, even after all these years. I've grown older, wiser, and have had a vast number of deep and shallow relationships. Still, a definition eludes me.
What I can confidently say, is that I know what a friend is not. I do not have work friends, university friends, or back home friends. My friends are not limited by proximity because a friend loves at all times (Proverbs 17:17). And I would thus add, at all locations.
My friends are not just people who tell me what I want to hear. They tell me what I need to hear. They call me out for sin without me calling them judgmental.
I may not know immediately who in my life is to be considered a friend, but with time and with experience, I will learn. The friends will make themselves known as I will see the love of God in their behaviors.
Together we'll spend time, talk, struggle, overcome, and at the end of the day, love one another all the same.
Who in your life is a friend? Who is not?
Not everyone in our circles is a friend - most are not - but this does not mean we love them any less. The more honest we can be with ourselves about who is a friend, the more authentic we can be in all of our relationships, including our relationship with God.
We will seek to spend time, we will seek to support, and most of all, we will seek to love.
Photo Credit: ©GettyImages/Theerapong28
---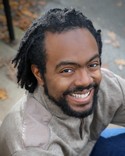 Aaron D'Anthony Brown is a freelance writer, hip-hop dance teacher, and visual artist, living in Virginia. He currently contributes work to iBelieve, Crosswalk, and supports various clients through the platform Upwork. He's an outside-the-box thinker with a penchant for challenging the status quo. Check out his short story "Serenity."