What Does Repentance Look Like?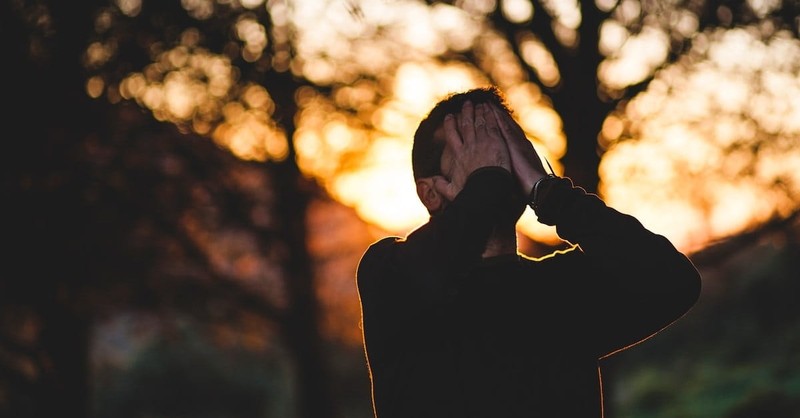 "If we confess our sins, He is faithful and just to forgive us our sins and to cleanse us from all unrighteousness." (1 John 1:9)
We are swift to teach our little ones to say they are sorry for taking a toy from another child. We quickly apologize to our spouses for snapping at them unnecessarily. But when it comes to repentance of our own sins before God, we may not be as hasty to act. We may even view it as a "checklist" of sorts—a mindless confession at the end of the day.
However, true repentance comes when we desire to live lives worthy of the grace and mercy of our Savior. Our deep gratitude for Jesus' sacrifice on the cross prompts us to repent of anything that is contrary to His holiness. 
Take a look at these four biblical views of what repentance really looks like.
Repentance is more than "sorry."
"Now I rejoice, not that you were made sorry, but that your sorrow led to repentance. For you were made sorry in a godly manner, that you might suffer loss from us in nothing. For godly sorrow produces repentance leading to salvation, not to be regretted; but the sorrow of the world produces death. For observe this very thing, that you sorrowed in a godly manner: What diligence it produced in you, what clearing of yourselves, what indignation, what fear, what vehement desire, what zeal, what vindication!" (2 Corinthians 7:9-11 NKJV)
On the surface, being sorry about something indicates a temporary clearing of the conscience. Just like the example of the child "saying sorry" for taking the toy, the situation may be pacified for the moment, but probably won't change future behavior. 
Worldly sorrow doesn't alter our actions; it is a shallow apology that doesn't enforce change.
We can be "sorry" about a lot of things, but only godly sorrow leads to a change of heart. 
The outward signs of godly sorrow include a diligence to live differently, a holy fear of the Lord, and an earnest desire for forgiveness.
Here is more about what it means to have godly sorrow.
Repentance mourns over sin and shame.
"I have heard of You by the hearing of the ear, but now my eye sees You. Therefore I abhor myself, and repent in dust and ashes." (Job 42:5-6 NKJV)
Even though Job had been through horrible loss and pain, he was humble enough to confess his wrongdoing before the Lord. To "repent in dust and ashes" meant he mourned over the error of his ways. It grieved him to think that he had "uttered words he did not understand." (Job 42:3) 
It was after Job's repentance that the Lord restored him and blessed him with twice as much as he had before. (Job 42:10) The beautiful part is, Job never expected a reward from God. His repentance was genuine and humble without any hint of selfish ambition. He was sincerely and deeply repentant.
In our lives, when the Holy Spirit's conviction comes, our hearts will be grieved over our sin. And in our brokenness before God, we will be restored.
Repentance is fueled by God's loving-kindness.
"Or do you despise the riches of His goodness, forbearance, and long-suffering, not knowing that the goodness of God leads you to repentance?" (Romans 2:4)
To think of God's kindness as the factor that leads us to repentance, is a humbling view of His goodness. Our perception may be that of a demanding God who guilts us into confession. But we know from His Word that our prayers are heard by a loving Father who bears with us and forgives us every single time. (1 John 1:9)
When repentance starts to feel like more of an obligation than a freedom, we need only to remember the incredible goodness of our heavenly Father. Because of His unimaginable patience with us, we are motivated to repent of anything that goes against His unmerited kindness towards us.
Repentance is urgent.
"Jesus began to preach and to say, 'Repent, for the kingdom of heaven is at hand.'" (Matthew 4:17)
Sometimes, it's easy to take the Lord's mercy for granted. We know that Jesus' perfect work on the cross covered all sin—past, present, and future, so we may be tempted to grow complacent in repentance. However, let's be purposeful in acknowledging our wrong-doings, with a sense of urgency and resolve. Let's be diligent in self-examination, aware of every sin, big and small. And  let's make haste to confess our sins, knowing He is faithful and just to forgive. (See also Proverbs 28:13, Matthew 3:8, Acts 3:19)
Gracious God, we come before You today, with contrite hearts and willing minds. Lord, thank You for your loving-kindness that leads us to repentance. Help us to be quick to acknowledge our sin before You and even quicker to turn from our sinful ways. Show us, Lord, what it means to have godly sorrow instead of the shallow sorrow of the world. Let our sin grieve us when we have dishonored You so that we will be diligent in repentance. In Jesus' Name, amen.
Jennifer Waddle is best known for words of encouragement as an Author, Speaker and Musician for Women's Ministry. She currently has three published books on Amazon and is a regular contributor for WomensMinistryTools.com and GotQuestions.org. Jennifer is committed to sharing authentic messages of hope to women of all walks of life. She loves being a wife of 24 years, mom of four, and nana of two. Most of all, she cherishes her time spent in the Word of God, with a cup of coffee and a beautiful view of the Rocky Mountains. Contact Jennifer here: www.jenniferwaddleonline.com orencouragementmama@gmail.com.
Photo credit: ©Unsplash.com/PhotobyFranciscoMoreno