What Does Scripture Say about Finding God's Vision for My Life?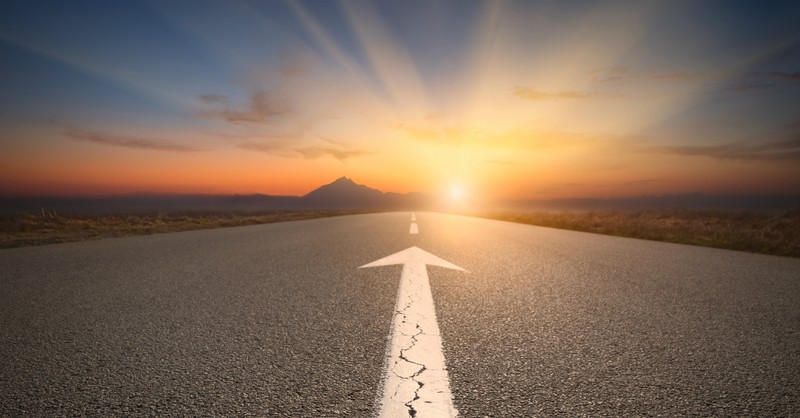 Do you ever wonder where God is leading you? Do you ever wish he would just show you?
Throughout history, many people have been shown literal visions of God's will—images and words that communicated God's plans. Sometimes, God uses symbolism to illustrate his will, as he did in John's vision in Revelation. Other times, God speaks plainly, as he did when speaking to Ananias about Saul. Though such visions are rare, there are many Scriptures on vision we can learn from in seeking God's will for our lives.
What Does the Bible Say about Visions and Goals?
God often used visions to call people to a specific task or purpose. Abraham, Samuel, Jeremiah, Isaiah, Zechariah, and Cornelius are just a few examples of believers called to a specific task through a literal vision from God.
When God gave Biblical believers a vision, they knew the direction they had to move to follow God's purpose in their lives. Abraham knew he needed to travel to Canaan. Jeremiah knew he needed to share God's message with his people. Zechariah knew he and his wife needed to prepare for having a son. In a similar way, many of us desire a "vision" for our lives, a picture of what we think God wants us to become or achieve.
It's good to have a vision. Proverbs 29:18 warns that without vision, people perish. Jesus wants us to think seriously about the implications of following him before we commit (Luke 14:25-35). Scripture calls us to build our goals on things of lasting value and to fix our eyes on Christ and the joy that is to come (Matthew 6:19-21, 1 Corinthians 3:11-15, Colossians 3:2; Hebrews 12:1-3, 1 Corinthians 9:24, James 1:12). Living life aimlessly is a far cry from a purposeful Christian walk!
However, a misguided vision can become an obstacle rather than an asset to the Christian walk. Ambition, jealousy, pride, greed, and many other desires compete with and twist our desires to honor God (James 3:14-15, Philippians 2:3, 1 Timothy 6:9-10, Hebrews 13:5).
Sometimes, even well-meaning goals may take us down the wrong path if we ignore God's guidance.
Paul longed for his Jewish brothers and sisters to come to the faith (Romans 9:1-5). Early in his ministry, he assumed he would be a witness to his Jewish friends, family, and fellow Pharisees—everyone who knew how harshly he'd opposed Christianity and how drastically he'd changed. However, God spoke to him in a vision, calling him to the Gentiles instead (Acts 22:17-21). If Paul had followed his own vision, rather than God's vision, the history of Christianity would have turned out very differently.
Time and again, Scripture reminds us of the limitations of human goals and the need for God's involvement in our lives:
"Unless the LORD builds the house, the builders labor in vain. Unless the LORD watches over the city, the guards stand watch in vain" (Psalm 127:1, NIV).
"Many are the plans in a person's heart, but it is the LORD's purpose that prevails" (Proverbs 19:21, NIV).
"Now listen, you who say, 'Today or tomorrow we will go to this or that city, spend a year there, carry on business and make money.' Why, you do not even know what will happen tomorrow. What is your life? You are a mist that appears for a little while and then vanishes. Instead, you ought to say, 'If it is the LORD's will, we will live and do this or that'"(James 4:13-15, NIV).
"If I speak in the tongues of men or of angels, but do not have love, I am only a resounding gong or a clanging cymbal. If I have the gift of prophecy and can fathom all mysteries and all knowledge, and if I have a faith that can move mountains, but do not have love, I am nothing. If I give all I possess to the poor and give over my body to hardship that I may boast, but do not have love, I gain nothing" (1 Corinthians 13:1-3, NIV).
"Trust in the LORD with all your heart and lean not on your own understanding; in all your ways submit to him, and he will make your paths straight" (Proverbs 3:5-6, NIV).
These verses remind us that God desires us more than our accomplishments. He wants our love and obedience, not just our achievements. Like Mary at the feet of Jesus, he wants us to seek him out and make our time available to him (Luke 10:38-42). If we've lost sight of our true vision—our relationship with our Savior—then how can we claim to be serving him with our goals?
How Can We Know if a Vision Is from God?
On occasion, we may hear people claim, "God revealed this to me." We ourselves may even feel God has given us some specific insight or direction. But how can we know for sure this new vision is from God?
It's true that God promises us wisdom and direction through his Holy Spirit (John 14:26, Luke 12:12, 1 Corinthians 2:13). He certainly has the power to speak directly to us, just as he did in the Bible. However, not every "feeling," "voice," or "revelation" people experience is from God.
Many verses warn us to beware false prophets (Jeremiah 23:16, 1 Timothy 4:3), and we are told not to believe every spirit, but to test them (1 John 4:1-6). The difficulty is, how do we do that?
The first and easiest way to hold up a vision to Scripture. The Bible tells us firmly that we should not expect new revelations to change the gospel or contradict Scripture (Galatians 1:6-9, Revelation 22:18). We are even told, specifically, that the Holy Spirit only speaks God's truth—and we know God is unchanging (John 16:13, John 14:26, Hebrews 13:8, Malachi 3:6, Numbers 23:19). If any vision claims otherwise, we can be confident that it is false. In the same way, if Scripture supports the vision and encourages us in pursuing it, we can become more confident that it is from God.
Often though, a vision is too specific to a situation for Scripture to speak to it directly. Is God calling me to buy a house here or move to Michigan? Does God want me to become a biologist or a math teacher? Does God want me to pursue this relationship further or cut it off?
In situations like these, prayer should be our constant companion (1 Thessalonians 5:17). James 1:5 promises that God gives wisdom generously to anyone who asks, and in Luke 11:13, Jesus encourages us to ask our Heavenly Father for his Holy Spirit. Prayer not only invites God to take action, but it also prepares our hearts for whatever answer God may give. The closer we grow to God, the clearer our vision of his will becomes.
There is another way to clarify God's vision for our lives—other believers. Often, a mature Christian mentor can see things about us and our walk with God that we don't recognize ourselves. Proverbs is full of verses about the wisdom of seeking advice (Proverbs 12:15, Proverbs 11:14, Proverbs 15:22, Proverbs 20:18). However, we must be discerning in who we allow to influence us. People-pleasing prevents us from serving Christ, and unwise friendships lead to unwise decisions (Galatians 1:10, Proverbs 13:20, 1 Corinthians 15:33).
What if I Can't Find God's Vision for My Life?
Each of us has times in our lives where we don't feel like we're really in our sweet spot. Maybe we're working in a job we don't enjoy, or we're going through some health issues, or a relationship fell apart, or we simply don't feel like we're getting anywhere or accomplishing anything for God's Kingdom. In times like that, it can be hard to find God's vision for the future.
We may feel we've tried everything—studying Scripture, prayer, seeking advice from friends, family, and spiritual leaders—but we're still stuck in the same rut. Why hasn't God led us to something more?
Times like these can be painful, discouraging, or sometimes simply frustrating. But we are not alone in our experience. Many famous Biblical figures had long periods of waiting.
Abraham was 75 when God promised he would be the father of a great nation, but years passed, Abraham and Sarah grew older, and God still didn't give them a child. Abraham lived as a shepherd, waiting year after year. It was 25 years later—when Sarah was far too old to have a child—that God miraculously fulfilled his promise.
Before he became king, David spent years running from Saul's efforts to kill him (1 Samuel 27:1, 7). There was a quick solution to David's waiting: kill Saul. Twice, David had the opportunity to do so, but he refused (1 Samuel 24:1-15, 1 Samuel 26:7-11). David knew that Saul had been anointed as king by God, and he knew God would remove Saul from the kingship when the time was right. So, he waited.
Perhaps the greatest example of faithful waiting is Jesus. Even though he was the most important person who ever lived, and even though his ministry was the most transformational the world had ever experienced, Jesus didn't begin his ministry until he was 30 years old. What did he do before that time? He worked in his father's trade. The God of the universe, the God who crafted galaxies, spent half his life either crafting furniture as a carpenter or building walls as a stonemason (Mark 6:3).
Were Abraham, David, or Jesus' lives wasted? Not at all! In the end, they proved faithful and fulfilled God's visions for their lives. But just as that vision included times of accomplishment and glory, it also included times of waiting and testing.
Jesus tells us that God watches our faithfulness in the little things before offering us greater responsibilities (Luke 16:10, Matthew 25:23). When our vision of the future is foggy, and our lives seem stagnant, Scripture makes our purpose clear: be faithful. One day, God will lead us to something else, but for now, we can serve diligently where we are placed, trusting in God's greater vision.
What Is God's Vision?
Not every vision God sent in Scripture was specific to an individual. Many of the most impactful visions in Scripture conveyed God's greater plans for the world.
Perhaps the most famous vision in the New Testament comes from the Apostle John. While exiled on the island of Patmos, John was given symbolic visions of Christ's second coming which we now know as the book of Revelation. In Revelation, we are given a glimpse of God's final confrontation of sin and the glory of his coming kingdom. We see people of every nation and tongue worshipping Jesus (Revelation 7:9), we see Satan's final defeat (Revelation 20:10), and we see the end of death, mourning, and pain as God wipes every tear from our eyes (Revelation 21:4).
Through this vision, God inspires us to fulfill the Great Commission. He strengthens our faith in his plan and reminds us of his love for us. This vision, more than any personal goals or desires, should drive the way we live our lives. As we learn to value what God values, our vision will align more powerfully with his.
Photo credit: ©GettyImages/Rasica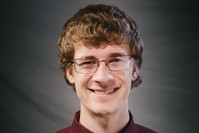 Tim Pietz is a recent graduate of Taylor University, where he earned degrees in strategic communication and professional writing—in other words, he can talk and write. He currently works as a freelance editor and writer for both nonfiction and fiction. In his free time, Tim enjoys roleplaying games, ultimate frisbee, and cheering on his favorite football team, the perpetually heartbreaking Minnesota Vikings.