What Freedom from Sin Really Looks Like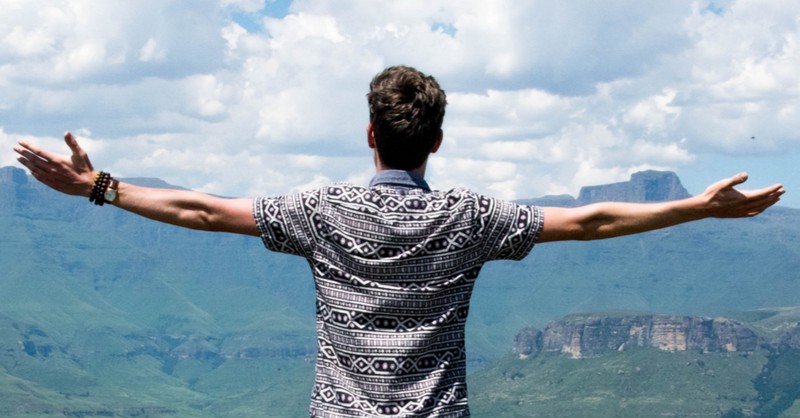 Have you ever seen an elephant tied to a small stake and wondered why such a small rope and flimsy stake can hold a grown elephant? Romans 6:6 says, "We are no longer slaves to sin." And yet, sometimes, like that elephant, we feel powerless in the presence of temptation.
Defeat may cause us to question our salvation. Did God's work in me through Christ stick? What's wrong with me?
Baby elephants are trained to submit to being tethered. Their young bodies can't budge the strong steel stakes. They quickly learn it's fruitless to resist. When grown, the massive elephant no longer even tries to resist the stake, even after the strong chain is replaced with a slender rope and weak stake. He lives as if that tiny stake rules him.
Like that baby elephant, we have been conditioned to submit to sin. Before we came to Christ, sin controlled our thoughts, emotions, and actions. And while Romans 6 says believers "have been set free from sin," many of us like that grown elephant believe sin is stronger than we are.
Understanding the psychological hold sin has, this great chapter tells us why we are free from sin and shows us how to live free from it.
Know the Truth
"What shall we say, then? Shall we go on sinning so that grace may increase? By no means! We are those who have died to sin; how can we live in it any longer?" (Rom. 6:1-2).
Jesus said the truth will set you free. Romans 6 provides important truth about our new identity in Christ. The first principle is we have died to sin.
Early in my Christian walk, I somehow got the idea that sin should roll over and play dead. Yet the pull to be impatient and indulge my selfish desires was still very much alive. Notice who Romans says died. We died to sin (Gal. 2:20). Sin is still very much alive.
Recognizing who died helps us break sin's control. I am a new creation and no longer have to obey the power of sin (Gal. 5:16; 2 Cor. 5:17). Going back to the elephant illustration, in Christ, I am the adult elephant. Jesus cut the rope that tied me to sin. Sin no longer controls me unless I give it power.
When Did I Die to Sin?
"Or don't you know that all of us who were baptized into Christ Jesus were baptized into his death? We were therefore buried with him through baptism into death in order that, just as Christ was raised from the dead through the glory of the Father, we too may live a new life" (Rom. 6:3-4).
Water baptism is a picture of our real baptism. As I explained in my book, Give Yourself a Break, "In biblical days, when a textile dyer took a piece of white fabric and baptized, or submerged, it into a vat of red dye, the cloth was forever identified with that red color. No one looks at a red shirt and says, 'What a nice white shirt with red dye on it.' No, it is a red shirt."
The moment we placed our faith in Christ, we were baptized into Christ Jesus. God doesn't look at us and see a sinner with a little of Christ's goodness. "He sees a saint fully identified with His Son's righteousness. Instead of calling ourselves sinners saved by grace, it is more accurate to say we were sinners, but now we are saints, saved by grace, who sometimes sin (2 Corinthians 5:17). An unbeliever can show kindness, and a believer can be unkind, but God identifies His children by their essence."
Christ bore our sin—not His—on the cross. Believers are identified with His death, burial, and resurrection. When Christ died, I died (Gal. 2:20). When He was buried, my sins were buried in the deepest ocean, separated from me as far as the east is from the west (Psalm 103:12).
The more we see ourselves as God sees us—as dearly loved, victorious, holy children of God—the more empowered we are to resist the destructive urge to sin. Knowing our new essence wants to please God, and is able to please Him, strengthens us to make right choices through the power of the Holy Spirit. God's gift of righteousness in Jesus is much more powerful than sin's power (Rom. 5:17).
"We know that our old sinful selves were crucified with Christ so that sin might lose its power in our lives. We are no longer slaves to sin. For when we died with Christ we were set free from the power of sin" (Rom. 6:6-7).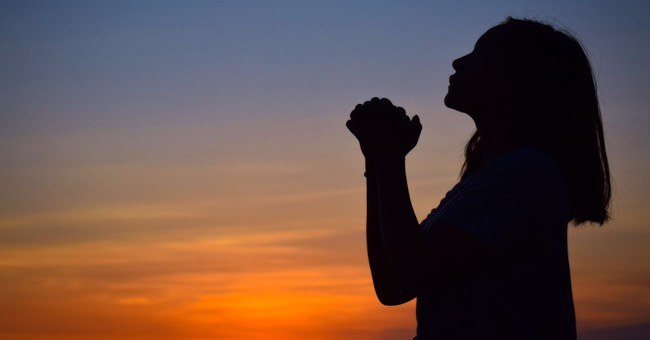 Photo credit: ©Getty Images/Made Suta/EyeEm
How Do I Live Free from the Power of Sin?
"So you also should consider yourselves to be dead to the power of sin and alive to God through Christ Jesus" (Rom. 6:11).
Not only must we know the truth, we must live like what God says about us is true even when it doesn't feel true.
One of my clients, I'll call Connie, illustrates the difference between knowing something and living it. After her husband suffered a stroke, Connie became the breadwinner. One Friday evening, her husband who usually prepared supper wanted to order takeout. Connie called the bank to make sure they could afford the splurge.
The teller quoted an enormous bank balance and assured her the amount was correct. Connie ordered the takeout but was at the bank first thing Monday morning to see what was going on.
She learned Social Security had retroactively deposited two years of compensation into her account for her husband's disability. Friday, Connie knew the money was in her account and ordered takeout. Monday, she considered the money hers and ordered new furniture!
Romans 6 says not only must we know the truth and consider truth true for us, we must live like it's true.
Offer Yourself to God
So how do we practically consider ourselves as dead to sin and alive to God? Consider yourself dead to sin by responding to temptation like roadkill. Consider yourself alive to God by responding to Him like a well-trained service dog.
No one expects roadkill to move out of the road when they honk. Dead animals don't respond to anything. On the other hand, a trained family pet tunes into her master's voice. She responds to his gestures. She is not only physically alive but also relationally alive.
Paul continues:
"Do not offer any part of yourself to sin as an instrument of wickedness, but rather offer yourselves to God as those who have been brought from death to life; and offer every part of yourself to him as an instrument of righteousness. … Don't you know that when you offer yourselves to someone as obedient slaves, you are slaves of the one you obey—whether you are slaves to sin, which leads to death, or to obedience, which leads to righteousness? But thanks be to God that, though you used to be slaves to sin, you have come to obey from your heart the pattern of teaching that has now claimed your allegiance" (Rom. 6:12-13, 16-17).
A car driven by a drunk driver can kill and cripple people. The same car, driven by a paramedic, saves lives. Two powers fight to control our minds and bodies. We choose our master by whom we obey.
Every time we obey sin, it gains a stronger grip on us making it harder to resist next time. Every time we obey God, righteousness becomes stronger in us, making it easier to obey God. Obeying sin leads to enslavement and shame (Rom. 6:19-23).
As you begin each new day, surrender the various parts of your body to God. Present your mind, will, emotions, appetites, tongue, eyes, hands, and feet to Him to use in righteousness. Then remember that big elephant held hostage by a small rope and walk away from sin's grasp. Live each day empowered by the Holy Spirit as the new creation God says you are. We walk by faith, not by sight (2 Cor. 5:7).
"You have been set free from sin and have become slaves to righteousness" (Rom. 6:18).
Photo credit: Pexels/Julian Jagtenberg
Debbie W. Wilson is an award-winning author, Bible teacher, and former Christian counselor who speaks and writes to connect fellow sojourners to the heart of Christ. Her books include Give Yourself a Break, Little Women, Big God, and Little Faith, Big God.
She and her husband lead Lighthouse Ministries, a non-profit Christian counseling and Bible teaching ministry. Despite time in Boston, the Midwest, and Southern California, Debbie still says y'all. Her family, which includes two mischievous standard poodles, calls North Carolina home. Connect with Debbie, find free resources, and learn about her books at debbieWwilson.com.