What 'God Is Just' Means to Believers
Chad Napier

Crosswalk.com Contributing Writer

2020

26 May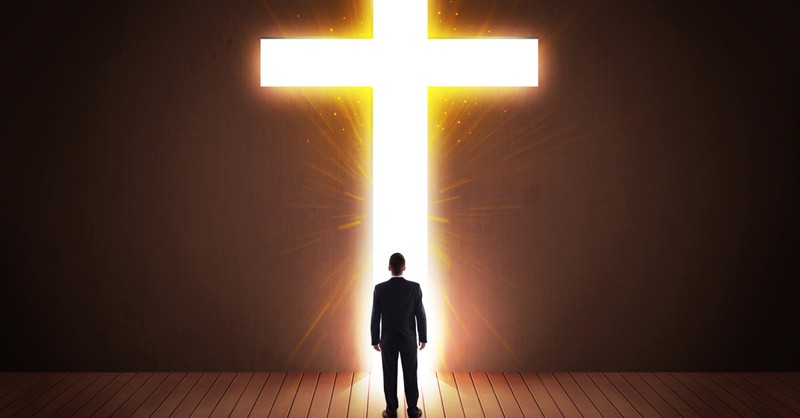 An action or person is deemed to be "just" when it is "based on or behaving according to what is morally right and fair."
In our society, our elected or appointed judges are deemed "just" when they apply appropriate law to the facts of a matter, in a manner which is legally principled, without prejudice, and not influenced by any extraneous consideration.
Our God is "just" because He is the creator of everything. He is not dependent upon anything, and has total sovereignty.
What Is the Biblical Definition of Just or Justice?
The Greek word for justice: dikaiosyni, encompasses the rendering of equity and fairness. In Hebrew, tsadeq or tsadoq is used to denote justness or righteous. The term is used to denote:
having a just cause
being justified in one's plea
being just of God in his government and charging sin
being just and righteous in conduct and character.
Being "just" means that God has every right and authority to provide judgment because He has provided every means for righteousness through His Son. Any punishment or judgment is as a result of denial of His righteousness and His provision for justification.
Where Does Bible Say That God Is Just?
Psalm 25:8-10 informs us:
...good and upright is the Lord; therefore he instructs sinners in the way, He leads the humble in what is right, and teaches the humble his way [for] all of the paths of the Lord are steadfast love and faithfulness, for those who keep his covenant and his testimonies.
In 2 Corinthians 5:21, Paul preached:
...for our sake he made him to be sin who knew no sin, so that in him we might become the righteousness of God.
We are free-willed beings in that we have the ability to make independent decisions. We are not robots or 'programmed for a period of life.' God is all-knowing in that he knows our course, but does not dictate it.
Our sinful condition was by choice. Our free will is key to God's dominion in that we are free to make the choice of either sin or the freedom through His son.
In Acts 10:34, Peter proclaimed:
...truly I understand that God shows no impartiality.
At this time, the Jews were of the opinion that God showed partiality for the Jews against the Gentiles. Peter's discourse proclaimed that this Gospel must now go forth among Gentiles.
The fact that God does not practice favoritism was written in Deuteronomy 10:17 noting:
...for the Lord your God is God of gods and Lord of lords, the great God, mighty and awesome, who shows no partiality nor takes a bribe.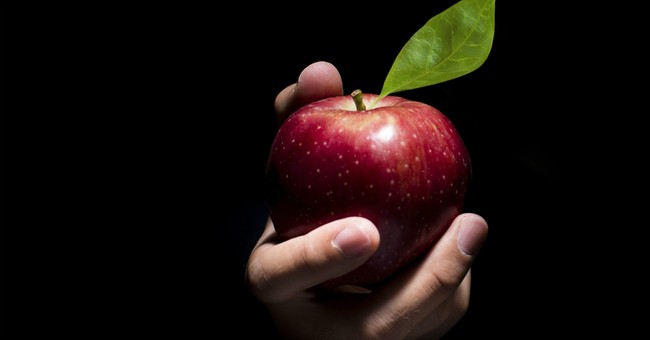 Photo Credit: ©GettyImages/CasPhotography
Bible Stories That Reveal God's Justice
Adam and Eve: God's justice is perfectly exemplified in Genesis 3 with Adam and Eve and the original sin. Adam and Eve had a perfect environment in the garden, yet, their free will allowed temptation to disobey God's command.
Their blatant sin of eating from the tree of knowledge had to be punished. Therefore, "the eyes of both were opened, and they knew that they were naked." (Genesis 3:7)
We have to accept God's rendering of His righteous justice. If we do not, we place ourselves in the place of Christ to facilitate revenge or retribution for their transgression against us.
We must keep a mind that the transgressions of man are against the holiness of God and not man's goodness.
Saul and David: In 1 Samuel 24, we read about Saul confronting his son, David, following David forsaking the opportunity to exact revenge upon his father who hunted him down. The understanding of God's righteous judgment is conveyed in verse 12 when David explained: "may the Lord judge between me and you, may the Lord avenge me against you: but my hand shall not be against you."
In verse 15, Saul said, "may the Lord therefore be judge and give sentence between me and you, and see to it and plead my cause and deliver me from your hand."
David remembered the teachings in Psalm 17:13 when he penned, "Arise, O Lord, confront him, subdue him. Deliver my soul from the wicked by Your sword." David realized that only the just and righteous God is able to exact punishment and revenge against those who oppose His people.
Divine Characteristics of Our Just God
True "justness" is defined by righteousness, authority, equity, and fairness without impartiality. Jesus spoke in Matthew 5:45 that our Heavenly Father:
...makes his sun rise on the evil and the good, and sends rain on the just and on the unjust.
Spurgeon asked, "What does God say to us when he acts thus? I believe that he says this: 'This is the day of free grace; this is the time of mercy." The hour for judgment is not yet, when he will separate between the good and the bad; when he will mount the judgment seat and award different portions to the righteous and to the wicked.
Because of his sovereignty, God knew that righteousness was not and will never be attainable through the law. Thus, our just God made provision through the sacrifice of His son for our redemption.
In Romans 3:21-25, Paul said:
...but now the righteousness of God has been manifested part from the law, although the Law and the Prophets bear witness to it – the righteousness of God through faith in Jesus Christ for all who believe. For there is no distinction: for all have sinned and fall short of the glory of God, and are justified by his grace as a gift, through the redemption that is in Jesus, whom God put forward as a propitiation by his blood, to be received by faith.
We are perfected by the blood of Christ and risen Savior. We are comforted by the words in Hebrews 12:23:
...to the general assembly and the church of the firstborn, which are written in heaven, and to the God the Judge of all, and to the spirits of just men made perfect.
This verse teaches us that Mount Zion did not eliminate God as the "Judge of all." His work on Mount Zion was based upon the new covenant of believing and receiving Jesus as the Mediator.
This promise is in contrast to the old covenant at Mount Sinai which taught of the need to earn and deserve.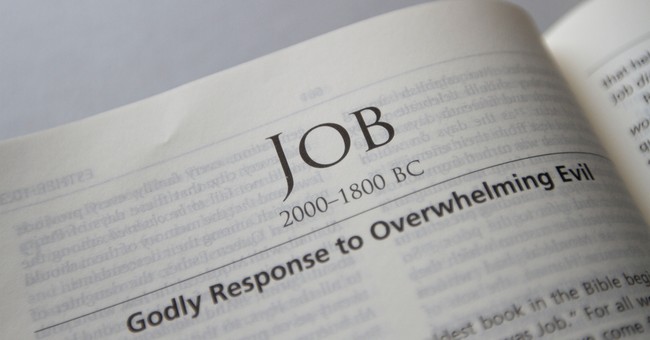 Photo Credit: ©Sparrowstock
Reasons to Believe God Is Just
To us who have accepted the satisfaction of our judgment through the life, death, and resurrection of Jesus Christ, we have great reason to rejoice. We tend to question God's "justness" in times when our life is in the proverbial valley and not getting what we think we deserve.
The book and life of Job is helpful to get the right perspective of God's justness. Job desired to have a mediator to facilitate his argument with our righteous God as he stated in Job 9:32 "for he is not a man, as I am, that I should answer him, and we should come together in judgment." This mediator would "take his rod away from [him], and let not his fear terrify [him]."
Eli had this same predicament in 1 Samuel 2:25 when he questioned, "If one man sins against another, God will judge him; But if a man sins against the Lord, who will intercede for him?"
Job went further in Job 16:11 and felt that "God, hath delivered [him] to the ungodly, and turned [him] over into the hands of the wicked." It is in Job 19:25, Job realizes that physical condition is merely temporary and states, "for I know that my redeemer liveth, and that he shall stand at the latter day upon the earth." Then, he wrote, "and though after my skin worms destroy this body, yet in my flesh shall I see God."
Job had faith that God's goodness and justness would provide a redeemer or a "rescuer" for his condition.
God indeed sent His son Jesus for man's rescue. Paul wrote in Colossians 15 of the great promises we have in Christ. Most poignantly, in Colossians 15:17, he proclaimed, "if Christ be not raised, your faith is vain; ye are yet in your sins."
Romans 8:26-27 strengthens our faith in a just God by his providing of our redeemer. Paul wrote:
In the same way, the Spirit helps us in our weakness. We do not know what we ought to pray for, but the Spirit himself intercedes for us through wordless groans. And he who searches our hearts knows the mind of the Spirit, because the Spirit intercedes for God's people in accordance with the will of God.
Scripture That Promises God Is Just
We are assured in Colossians 3:25 that:
...anyone who does wrong will be repaid for their wrongs and there is no favoritism."
Further, in Psalm 89:14, David attested that:
...righteousness and justice are the foundation of your throe; steadfast love and faithfulness go before you.
In his commentary, Clarke wrote that, "these shall be the heralds that shall announce the coming of the Judge. His truth binds him to fulfill all his declarations; and his mercy shall be shown to all those who have fled to the hope that is set before them in the Gospel."
Prayer to Believe God Is Just
Deuteronomy 32:4 contains all of the elements for our accepting, desiring, and welcoming of God's justness. You can pray this scripture in faith:
He is the Rock, his works are perfect, and all his ways are just. A faithful God who does no wrong, upright and just is he.
He is a rock. He provides our stability and foundation. His works are perfect as they are not dependent upon anything or anyone flawed. This prayer recognizes the justness of God while proclaiming each of the facets of His justness. It encourages us to acknowledge both who He is and what He does in our lives.
Photo Credit: ©GettyImages/ra2studio
---

Chad Napier is a believer in Christ, attorney at law, wannabe golfer, runner, dog lover, and writer. He enjoys serving his church as a deacon, Sunday School teacher, and fill-in preacher. You can find him on Facebook and Twitter. He and his wife Brandi reside in Tennessee with their canine son Alistair.