What Happens to People Who Never Hear the Gospel?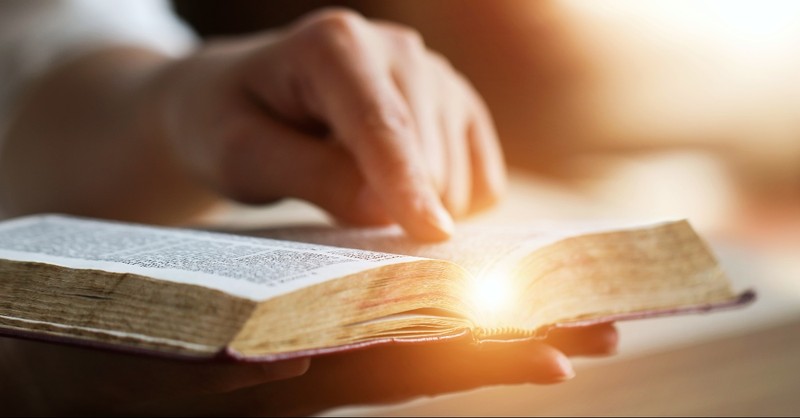 Ephesians 2 tells us that we are saved by grace through faith in Jesus Christ. When we repent of our sin and accept Jesus as our savior, He restores our relationship with God so that we might live with Him forever. But what about people who die without hearing the gospel or being introduced to Jesus? Will they miss out on knowing God's love and goodness? Will they miss out on spending eternity with Jesus?
What happens to people who never hear the gospel message about Jesus Christ? If God is loving and good, how will He resolve the destiny of so many people who will never get a chance to be introduced to Christ? This has been a troublesome question for many believers, especially when about three billion people on this planet are considered the "unreached" because they have little to no access to the gospel.
If God is so loving and gracious then these people certainly wouldn't go to hell, would they? Or will God wait for Christ's return after all the people on the earth have had a chance to hear the gospel?
Are There People Who Will Never Hear the Gospel?
The fact of the matter is there are people who never heard the gospel before the coming of Christ. Before we can answer the question of what happens to people who never hear the gospel message about Jesus Christ, let's ask another question: "How were people saved prior to Jesus' crucifixion and resurrection?"
Deuteronomy 4:29 proclaims, "But if from there you seek the LORD your God, you will find him if you look for him with all your heart and with all your soul." This passage teaches an important principle, everyone who truly seeks God will find Him because God makes Himself known in all of His creation. Two passages in Romans explain this point further. "For since the creation of the world God's invisible qualities – his eternal power and divine nature – have been clearly seen, being understood from what has been made, so that men are without excuse" (Romans 1:20) and "the requirements of the law are written on their hearts" (Romans 2:15). The complexity of the world around us teaches us there is a God.
These passages teach us that if a person truly desires to know God, God will make Himself known. After all, His ways are higher than our ways. His thoughts are higher than our thoughts. When a person desires to understand who created the world and the qualities within it, God's divinity is revealed because it's written on their hearts.
On the other hand, this also means none of us are without excuse because God has written His name in our hearts. Paul further explains in Romans 1:18-21 "For the wrath of God is revealed from heaven against all ungodliness and unrighteousness of men, who by their unrighteousness suppress the truth. For what can be known about God is plain to them, because God has shown it to them. For his invisible attributes, namely, his eternal power and divine nature, have been clearly perceived, ever since the creation of the world, in the things that have been made. So they are without excuse."
To dive deeper into this question, let's take a look at the book of Acts. Paul preaches in Acts 17:26-28, "From one man He [God] made all the nations, that they should inhabit the whole earth; and He marked out their appointed times in history and the boundaries of their lands. God did this so that they would seek Him and perhaps reach out for Him and find Him, though He is not far from any one of us. For in Him we live and move and have our being."
The Bible appears to be saying each life on this planet ordained by God to be born exactly at the moment in history that gives them an opportunity to find and accept Christ. Psalm 139:16 says, "but in your book all my days were already written; my days had been shaped before any of them existed." Ephesians 1:11 also says God "works all things according to the counsel of his will."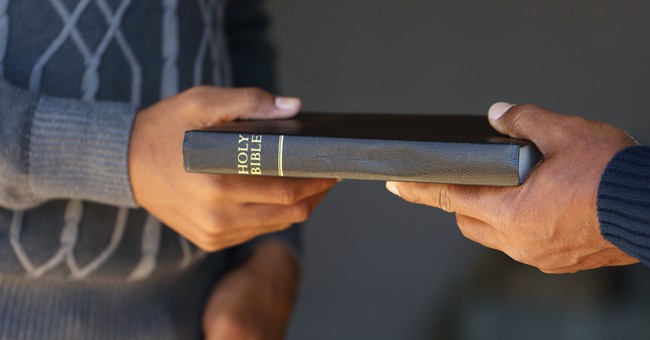 Photo Credit: ©Getty Images/Pixelheadphoto
What Happens to People Who Never Hear the Gospel?
Now that we've reviewed the timeless truths that God can reach people anytime, anywhere, we can answer the question of what happens to people who never hear the gospel. Men and women who have not heard the gospel are not sentenced to hell because they have never heard of Jesus. Instead, they are sentenced to hell based on the fact they are sinners.
Any sinner who fails to act on how God has revealed Himself to them—whether through creation or through their conscience as mentioned previously when we unpacked scriptures from Romans—will deserve the 'just punishment' for rejecting God. Luke 12:47-48 says, "The servant who knows the master's will and does not get ready or does not do what the master wants will be beaten with many blows. But the one who does not know and does things deserving punishment will be beaten with few blows. From everyone who has been given much, much will be demanded; and from the one who has been entrusted with much, much more will be asked."
Scripture teaches that people aren't sent to hell because they haven't heard of the gospel, instead, the Bible teaches us they are tried, condemned, and sentenced to hell based on their sins. The Bible further affirms that only Christ is our Savior (Acts 4:12) and that God loves His people with an everlasting love (John 3:16), but most importantly, God is a just God (Job 34:12).
How to Pray for Those Who Haven't Heard the Gospel/What We Can Do to Spread the Gospel
About three million people live in some of the hardest to reach, isolated places on the planet that are far from any Christian influence. And some of these countries are extremely dangerous in which to share the love of Christ. According to the Joshua Project there are more than 4,000 people groups that are less than 2% Christian. This makes it more imperative than ever to partner with our God to reach the lost.
Now that we know God is the Master Commissioner of saving souls, we can trust He will orchestrate, equip, and empower those to share His message with those who've never heard the gospel. We also know He will reveal Himself to those who have never heard of Him either. But this does not get us off the hook. We, as believers who are already a part of God's family have a responsibility to share the gospel with those God puts in our path. This is God's mission: One day, people from every tribe and tongue will worship Christ in eternity, and He will receive all glory and honor for it (Revelation 7:9-11).
We can find ways to share Jesus at our jobs, at schools, in the carpool line, or through friendships. We can also help spread the gospel by using our social media accounts, sending a text, or supporting organizations whose sole mission is to spread the gospel. We can pray for missionaries, churches, and for God to use us to reach the "unreached." It could be a missionary from your local church or it could be supporting organizations like Word on Fire whose mission is to get Bibles translated and into the hands as many people as possible around the world.
May we always be prepared and ready to share the gospel and may be reflections of Jesus in all that we say and do. I pray the message of the gospel always be on our lips, and may our feet carry that message to those who haven't yet placed their faith in Christ (Romans 10:5-17).
Related Resource: Listen to our FREE podcast, Teach Us to Pray with Christina Patterson. You can find all the episodes on LifeAudio.com. Listen to our episode on desperate prayers right now:
Photo Credit: ©iStock/Getty Images Plus/krisanapong detraphiphat
---

Heather Riggleman is a believer, wife, mom, author, social media consultant, and full-time writer. She lives in Minden, Nebraska with her kids, high school sweetheart, and three cats who are her entourage around the homestead. She is a former award-winning journalist with over 2,000 articles published. She is full of grace and grit, raw honesty, and truly believes tacos can solve just about any situation. You can find her on GodUpdates, iBelieve, Crosswalk, Hello Darling, Focus On The Family, and in Brio Magazine. Connect with her at www.HeatherRiggleman.com or on Facebook.