What if Jesus Came Today?
Chad Napier

Crosswalk.com Contributing Writer

2020

27 Aug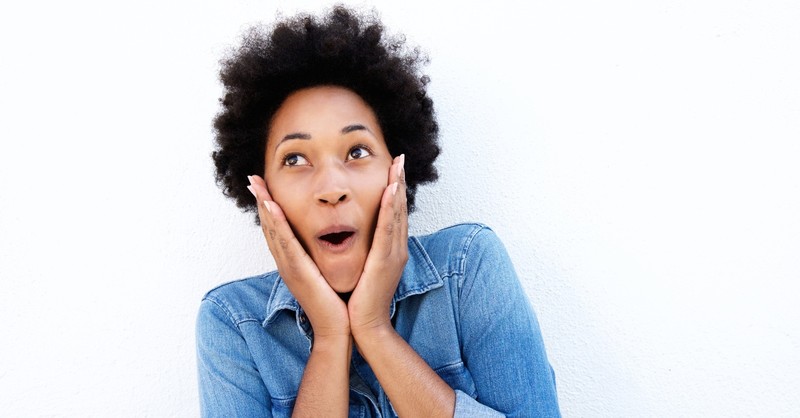 If Jesus were to return to earth in bodily form today, it would not be to heal the sick, cause the blind to see, or the lame to walk again as we read about in the gospels.
If Jesus were to manifest himself again among the people of the world, it would not be to heal our land of racism, drug addiction, pornography, or political division. His return would not even be to heal those inflicted or frightened by COVID-19.
In fact, Jesus' appearance in the form of man has already occurred and his ministry in this form was concluded. Man has continued to suffer in sin, but the faithful have been comforted and guided by the indwelling of the Holy Spirit following Jesus' departure.
The purpose of Jesus' ministry on earth was to fulfill the desires in obedience of his Heavenly Father. As he answered those looking for him in Luke 2:49, "I must be about My Father's business."
Today, believers can rest assured that he is still "about" this business seated at the right hand of the Heavenly Father.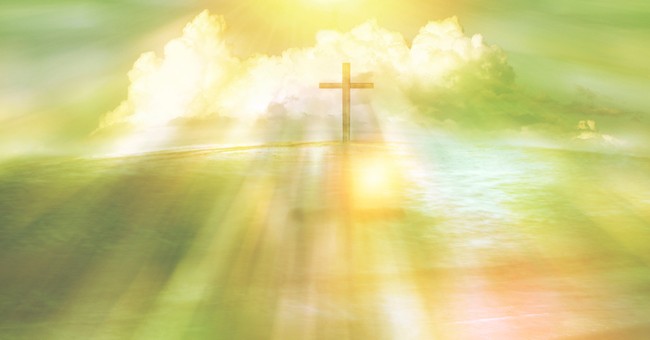 Photo Credit: ©GettyImages/thanasus
Hope for Believers
If Jesus came today, His presence will be a great reality for both the world and the church.
One day this question will become a reality and Jesus will take home His church—effectively ending this age as we recognize it. God's Word at 1 Thessalonians 4:16-17 promises when the Lord next appears that instantly those who are dead will rise first, followed by those who are alive.
The "rapture" of the church will precede a period of great tribulation, which will last seven years. At its completion, Jesus will return to earth and establish His eternal kingdom for those who were saved by faith. Believers will be "caught up together" to "always be with the Lord" at the time of the rapture.
It will be a joyous day for the saints of God who have placed faith in Jesus Christ as Lord and Savior. In Titus 2:13, this day is described as "waiting for our blessed hope, the appearing of the glory of our great God and Savior Jesus Christ."
If Jesus returned to earth today, the church will have a realization of this great and blessed hope. We will acknowledge that the world's hopes founded upon a vaccine, a political party or earthly riches are falsely placed.
Reckoning for Unbelievers
Conversely, if Jesus returned to earth today, it would be a day of reckoning for the unbeliever. C.S. Lewis, in The Case For Christianity, wrote "for this time it will be God without disguise; something so overwhelming that it will strike either irresistible love or irresistible horror into every creature."
Judgment will not be fully rendered on this day, but the non-believer will realize many of the things they have disputed and mocked were indeed a reality.
Many non-believers will be rejoicing after the departure of the saints of God from the earth. Writer Irvin S. Cobb was of the opinion that Heaven is a "powerfully dull place, populated to a considerable and uncomfortable degree by prigs, time servers and unpleasantly aggressive individuals." The world today has the much of the same opinion about believers.
Jesus in Matthew 5:13-14 referred to his church as "the salt of the earth" and "the light of the world." We live in world that is attracted to moral "looseness" and "darkness." Therefore, the world will be periodically relieved when the "salt" and the "light" exits the stage of the world. This time of worldly celebration will eventually face the reality of judgment.
Paul in Philippians 2:10-11 preached that one day "at the name of Jesus every knee should bow, in heaven and on earth and under the earth, and every tongue acknowledge that Jesus Christ is Lord, to the glory of God the Father."
This passage does not give a false declaration that everyone will be redeemed or saved at this time of reckoning. Remember, even the demons on earth mentioned in Mark 1:24 and 3:11 had a realization of Jesus' power of authority.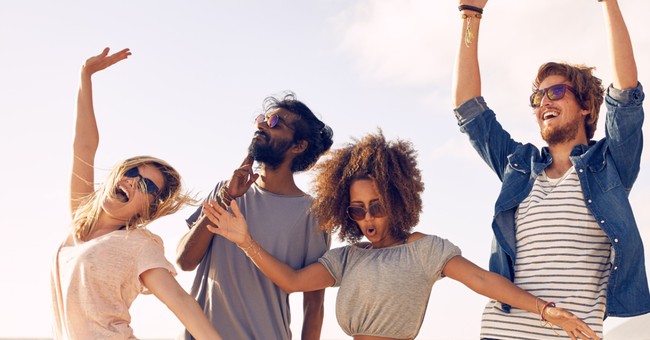 Photo Credit: ©GettyImages/jacoblund
Do Our Actions Reveal Our Anticipation?
If Jesus came today, the world would have a great awakening while the church will receive its great expectation!
If Jesus returned for His church today, sadly many Christians would be surprised. We assert our belief in Christ and his certain return, but half-heartedly go about our mission of spreading the gospel to our friends, family, and co-workers.
If we fully expected Jesus' return today, we would dedicate a great conscious effort advising the preparedness of those around us. Thus, our actions (or rather inactivity) speak that we do not fully anticipate Christ's return today. God's word verifies the lack of readiness or expectation for Christ's return.
In Matthew 24:38, Jesus compared this day to the days of Noah before the flood as people "were eating and drinking, marrying and giving in marriage." Jesus tells us in verse 42 to be watchful, as we do not know the day of his return.
Skeptics and Naysayers Persist
Jesus would be treated in much of the way today as He was over two thousand years ago. Skeptics and naysayers would dominate the news cycle with opinions discrediting His worth and power.
Fake news releases would be rapidly disseminated if Jesus came today. Numerous theories would be floated as the appearance of Jesus. As today, following an unexpected event, mass confusion will engulf the world and cause certain urgency to promote an identification and theory.
We see in Luke 9:19 that many were confounded by Jesus' true identity during his life. His disciples admitted that people thought he was John the Baptist, Elias, or even "one of the old prophets."
Truth in His Scars
Upon his return to earth, Jesus will be able to be identified by his scars. In Zechariah 13:3, we are told that, "one shall say unto him, what are these wounds in thine hands? Then he shall answer, Those with which I was wounded in the house of my friends."
Leading up to his return for the church, Jesus tells us in Matthew 24:24-26 false messiahs and false prophets will arise and attempt to deceive as to His presence in the "desert" or "secret chambers."
When Jesus returns, His own will not be deceived. It is written in the Word of God for us to not be surprised, but fully aware in expectation of this great day.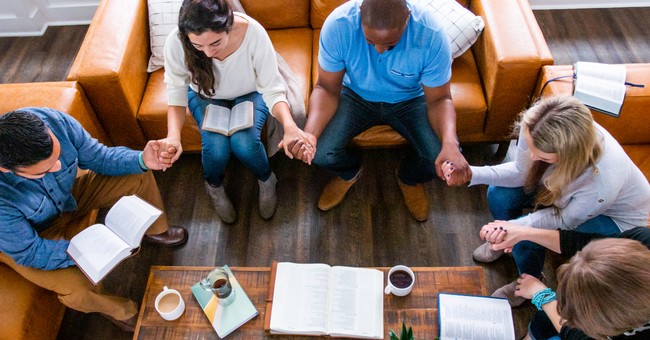 Photo Credit: ©Sparrowstock
Deliverance for the Faithful
If Jesus came back to the earth today in body, Hebrews 9:28 promises us that this appearance will be "not to deal with sin but to save those who eagerly waiting for him." This day will be a day of deliverance for those who have been saved and identified as righteous because of the faith placed in Jesus as Christ and Savior.
When Christ returns for the church, the majority of the world will celebrate its departure. In Revelation 11:3-10, John wrote about the two witnesses who will appear during the period of tribulation. Their dead bodies will lie untouched on the street for over three days, and then:
The inhabitants of the earth will gloat over them and will celebrate by sending each other gifts, because these two prophets had tormented those who live on the earth. – Revelation 11:10
One can reasonably surmise during the last days that the believer will be unwanted. Thus, the appearance of our redeemer and Savior will be met with similar disdain, but jovial exclamation once we exit the scene.
A Great Awakening for the World
The next appearance of Jesus will mark a "great awakening" for the entire world. Those who have placed their faith in Jesus Christ will be awakened to a new eternity with the Heavenly Father.
Conversely, those without a relationship with Christ will be awakened as to a realization that their time for salvation has expired. Many will be in denial in their lifelong rebuke and mocking of a need for a Savior.
If Jesus returned today, the church will rejoice in His appearing, as our ultimate salvation will be readily apparent. We will be able to testify as to his worthiness as He will appear just as He did in heaven after His ascension with the scars and wounds from His crucifixion. He will appear just as He did to his disciples before His ascension. Luke 24:40 tells us "he showed them his hands and his feet."
These wounds are the wounds of a Savior who kept His promise. His nail-scarred hands and feet are evidences of his identity. If Jesus returns to earth today, we will give witness that these wounds of our transgressions are true battle marks of His marvelous majesty.
Photo Credit: GettyImages/m-imagephotography
---

Chad Napier is a believer in Christ, attorney at law, wannabe golfer, runner, dog lover, and writer. He enjoys serving his church as a deacon, Sunday School teacher, and fill-in preacher. You can find him on Facebook and Twitter. He and his wife Brandi reside in Tennessee with their canine son Alistair.