What Is Fasting and How Do Christians Get Started on This Practice?
James L. Rubart and Kristi Cain

Guest Author, Contributing Writer

2021

21 Jan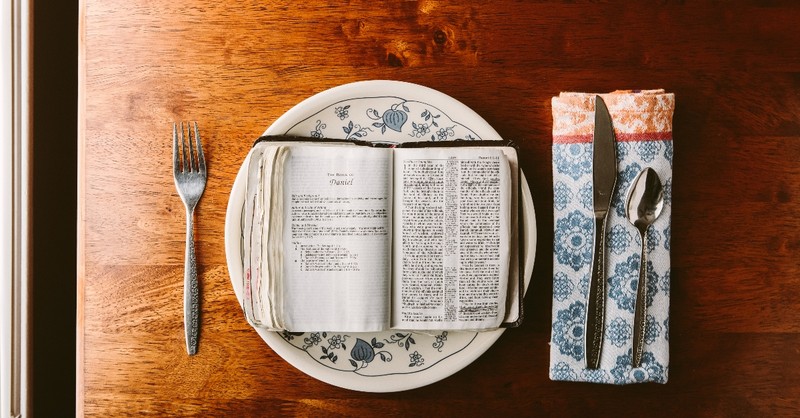 How often do you fast? Yeah, I get it. Most people I know would answer, "Never" or "Rarely." But almost all Christians have at least heard of fasting from the Bible. What is fasting? We'll dive into that momentarily.
Some of us can even recall the powerful role fasting played in the lives of Esther, David, and Jesus. It is a demonstration of faith the prophets urged God's people to perform time and again to bring them closer to God and even receive great blessings.
So why don't more Christians fast?
Among my circles, I've found two primary reasons:
Most Christians don't understand how to do it.
Most Christians don't see the benefit.
Let's talk about benefits first.
What Are the Benefits of Fasting?
I've seen this personally. A fast a number of years ago shaped my entire life. No exaggeration. In truth, you wouldn't be reading these words right now if not for fasting.
On a spring day in 2003, my wife announced out of the blue, "I'm going on a fast."
"Why," I asked.
"Because I need to get an answer."
"What's the question?
She paused. "I don't know."
"Interesting." I grinned. "How long are you going to fast?"
"Until I get the answer."
"But you don't know the question."
"That's true."
After 24 hours I asked her if she'd gotten anything. She said, "No," and I asked how long her fast would continue. Again, she said, "Until I get the answer."
After 48 hours I asked again. "Has God told you anything?"
She just smiled at me and shook her head.
Halfway through day three, we were riding in our car and all of a sudden one of those proverbial light bulbs exploded inside my head. I heard the Lord say to me, "I've given you the gift of writing. I've given you the desire. When are you going to step into your destiny?"
I turned to Darci and said, "I know why you're fasting. I'm supposed to be a novelist."
She turned to me and said, "Wait a minute. I've been hungry for three days and you get the answer?"
After we laughed about that for a few seconds we talked about the seriousness of what it meant. Was I scared of pursuing my dream? Yes. But God had clearly spoken and I had to decide what to do with that.
A few days later I started writing my first novel. And I stepped into the destiny God had created for me that had lain dormant for many, many years. Now, 17 years later I have 10 published novels and have been honored in the Christy Hall of Fame.
You want a breakthrough in your life? You want clarity about the path you are to go down? Fasting can often be a conduit for that figuring out what that is.
What Is Fasting and What Do Christians Need to Know about it?
Most people think of food when fasting is brought up. But fasting is much broader than that. Simply put, to fast is to abstain from something—often food, but it can also be alcohol, TV, social media, your cell phone, etc.
Most biblical accounts describe fasting as an act of self-control and reverence, one of the best expressions of a heart ready to walk more closely with its creator.
Why Should Christians Fast?
Fasting Is a Discipline: If you wanted to run in a 5k, you'd have to discipline your body. You'd have to get it in shape. Same thing here. It's one way to train spiritually.
Fasting Is Healthy for You: There are numerous health benefits that come from fasting. Fasting has been shown to:
o Promote blood sugar control by reducing insulin resistance
o Fight inflammation
o It might improve the health of your heart and lower cholesterol levels
o It might put the brakes on neurodegenerative disorders
Fasting Helps You Control Your Cravings: If you're abstaining from food when you fast, your stomach screams, "Feed me!" And at that moment, you can decide if you control your stomach or if it controls you. In I Corinthians 9:27 Paul says, "… but I strictly discipline my body and make it my slave, so that, after I have preached to others, I myself will not be disqualified." These days it's almost impossible for some people to abstain from their smartphones. What does that tell us about who our master is?
Fasting Lets You Hear the Spirit Unlike Ever Before: When fasting, you can use the time otherwise spent eating, watching TV, or hanging out online, and listen to the Holy Spirit. Fasting isn't the time for us to talk. It's time for us to listen, to "Be still, and know that I am God" (Psalms 46:10). Fasting helps us focus on the "be still" part. Simply get to a quiet spot, sit in the silence and listen.
How Long Should I Fast?
That's up to you. Might be one meal. Might be a week or more. Might be one evening of no TV or social media. Might be a month. Experiment.
I fast from email and social media every Saturday night from 8 pm till 8 am Monday morning. And I've toyed with the idea of going from Friday night to Monday morning.
If you're just starting, shorter is better. Just as running 10 miles when you haven't run for years isn't going to be the best training choice, fasting from food or TV for a week when you first begin probably won't work out well. Start slow and then build.
Fasting with Purpose
In my wife's case, the Spirit called her to fast because I needed to hear from God about my destiny to be a novelist. But most of the time it will help if you set a reason in your mind for your fast.
What are you hoping for? It can be as broad as, "I simply want to spend intense time with the Trinity," or as focused as, "I want to hear from God on this job offer."
Fasting with the Right Frame of Mind
Many people think you have become Somber-Man or Woman when fasting. Nope. Fasting isn't a tool to make you melancholy, it's a tool to allow you to tune in to the deeper layers of life.
As Jesus said, we don't survive on "bread alone" (Matthew 4:4).
Yes, you might experience irritation when your stomach growls or your smartphone whispers, "Check out what's happening on Instagram," but don't stay in that mood. Learning to let go will help you focus on the essentials of life and renew a spirit of closeness with God.
Isaiah promises that when done in the right spirit, fasting can uplift you in powerful ways. It can let your "light break forth as morning" bringing forth "the glory of the Lord" as your reward (Isaiah 58:8).
What Are Some Exceptions to Fasting?
My son Taylor and I own The Rubart Writing Academy which teaches aspiring authors how to reach their writing dreams. Last spring, we made a special announcement about the Academy.
We explained that from then on, we and the students would fast from all food during the four days of the Academy. We went into detail how this would increase focus and spiritual awareness.
After sending out the video, we had numerous emails stating the errors in this idea and asking us to reconsider. In other words, these people failed to note that our video came on April 1st.
So no, we don't suggest fasting when you are devoting your hours to intense learning or other such activities.
Even Jesus allowed for exceptions to fasting (Matthew 9:15). You can, too.
Your Turn
Give it a shot. Start small. Take time to listen. And if your spouse tells you they're going on a fast and don't know why, smile and tell them you'll be with them for the entire ride.
Photo credit: ©iStock/Getty Images Plus/eddiestock
James L. Rubart is 28 years old, but lives trapped inside an older man's body. He thinks he's still young enough to water ski like a madman and dirt bike with his two grown sons. He's the best-selling, Christy Hall of Fame author of ten novels and loves to send readers on mind-bending journeys they'll remember months after they finish one of his stories. He's also a branding expert, audiobook narrator, and co-founder with his son, Taylor, of the Rubart Writing Academy. He lives with his amazing wife on a small lake in eastern Washington.
Work looks a lot like fun for Kristi Cain and includes inspirational blogging, writing fantastical stories of Christian fiction, teaching English to teens, and being able to say, "I'm a former journalist." Home is nestled in the Smoky Mountain foothills with her husband and teenage children. If you ever want a little encouragement in your day, visit her blog. You can also check out her website for her latest happenings and join her Facebook group, a lively, faith-based community.
---
This article is part of our larger resource library of Christian practices and disciplines important to the Christian faith. From speaking in tongues to tithing & baptism, we want to provide easy to read and understand articles that answer your questions about Christian living.
10 Things to Know about Speaking in Tongues
The Fruit of the Spirit - What Are They?
What Is the Tithe?
What Is the Sabbath and Is it Still Important?
Baptism - What Does it Mean and Why Is it Important?
Communion - 10 Important Things to Remember
Armor of God - What Is it and How to Use It
What Does it Mean to Be Righteous?
What Is Christening?
What Is Submission?