What Is Necessary to Live a Godly Life?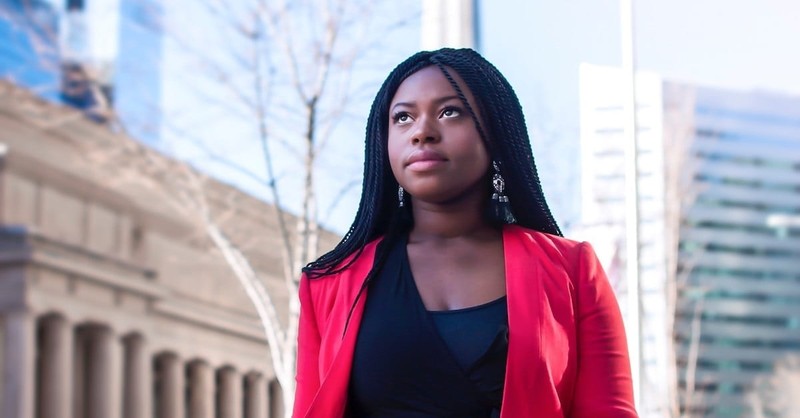 Godliness often seems intimidating and unattainable. But when we break the word down, it is simply doing what God would do. How do we do that? By looking at the life of Jesus, who was God in the flesh. Jesus spent His time ministering to people in need with love and kindness. He showed us how to live by His example. Jesus put His knowledge and faith into action.  
In 2 Peter 1, we are told God has given us everything we need to live a godly life and to continue growing in godliness. He gives us His Spirit at salvation and all the tools we need to live a godly life. Our job is to use those tools. The more we choose to use His tools and follow His Spirit, the more we grow in godliness and spiritual strength.
Let's dig deeper into what this means for us practically. I want us to understand what godliness is, what it's not, and how God has equipped His followers with everything we need for godliness.  
What Godliness Is
1. Godliness is the proof of our faith.
Godliness is being faithful to our calling by doing the good works for which we were saved. First Corinthians 4:2 says, "Moreover it is required in stewards that one be found faithful." Our good works demonstrate our salvation, and they help our faith continue to grow.
The initial act of faith and the proof of faith are different, but related. The book of James explains this relationship through the example of Abraham:
Was not Abraham our father justified by works when he offered Isaac his son on the altar? Do you see that faith was working together with his works, and by works faith was made perfect?  And the Scripture was fulfilled which says, "Abraham believed God, and it was accounted to him for righteousness." And he was called the friend of God. You see then that a man is justified by works, and not by faith only. (James 2:21-24)
Abraham was justified by faith alone, but his faith did not remain alone. True faith is always accompanied by works.
When he placed his son on the altar, Abraham demonstrated absolute faith in God. His obedience did not make him righteous, but it proved his righteousness. Godly works are the evidence of genuine faith.
2. Godliness is the example of our faith.
By following Christ's example, we make Him known to a lost and dying world. Jesus prayed these words to His Father: "I have given them the glory you gave me, so they may be one as we are one. I am in them and you are in me. May they experience such perfect unity that the world will know that you sent me and that you love them as much as you love me" (John 17:22-23, NLT). Christians who follow Christ's example share His values.
Our commitment to godliness becomes evident in our words, our lifestyle, our relationships, our attitude, our faith, and our purity (1 Timothy 4:12). When we study Scripture, we are prepared to encourage other believers.
Godliness—thinking rightly and acting rightly—is a powerful witness to those around us. 
3. Godliness is the action of our faith.
Unless we make a choice to pursue godliness, we drift away from it like a sailing vessel that has been loosed from its moorings (Hebrews 2:1). Even mature Christians battle the temptation to drift. Our natural desires and the Holy Spirit's desires are contrary to each other, so we are instructed to follow the Spirit's leading each day. Diligently following the Holy Spirit's guidance is the only way to overcome sinful desires (Galatians 5:16-17).
Have you ever heard the quip, "You have to walk the walk and talk the talk"? It's an apt representation of the Bible's admonition to "walk in the Spirit." Walk is a present-tense verb that indicates a way of life. It requires a daily habit of continual obedience. Here are eight specific instructions for walking our walk:
Walk in good works – Ephesians 2:10
Walk properly – Romans 13:13
Walk by faith – 2 Corinthians 5:7
Walk in love – Ephesians 5:2
Walk as children of the light – Ephesians 5:8
Walk worthy of the Lord – Colossians 1:10
Walk worthy of our calling – Ephesians 4:1
Walk as Jesus walked – 1 John 2:6
What Godliness Is Not
One of Satan's most powerful tactics is planting weeds in the Church—not literal weeds, but false teachers who dilute the Word of God.
This is the essence of Jesus' parable about the wheat and the tares in Matthew 13:24-30. The original word Jesus used to describe these weeds wasn't as broad as our English word. The Greek word referred to a variety of worthless ryegrass that resembles wheat so closely it cannot be distinguished from true wheat until harvest time.
Through this parable, Jesus was warning His followers that false teachers can be hard to identify. In 2 Timothy 3:5, the apostle Paul described people "having a form of godliness but denying its power."
If these false teachers are so hard to recognize, how can we avoid them? Paul offers these instructions:
If anyone teaches otherwise and does not consent to wholesome words, even the words of our Lord Jesus Christ, and to the doctrine which accords with godliness, he is proud, knowing nothing, but is obsessed with disputes and arguments over words, from which come envy, strife, reviling, evil suspicions, useless wranglings of men of corrupt minds and destitute of the truth, who suppose that godliness is a means of gain. From such withdraw yourself. (1 Timothy 6:3-5)
False teachers deviate from God's truth in some way. Drawing from the wheat parable, we are able to evaluate the fruit of a person's life. Is it yielding love, joy, peace, and other fruit of the Spirit? If not, if his life is producing streams of arguments, corruption, greed, and other troubles, the Bible says we should have nothing to do with him.
Three Ingredients for Living a Godly Life
1. Salvation through faith in the death and resurrection of Jesus Christ
By our standards, non-Christians do good deeds. However, it's impossible to meet God's standard of righteousness without professing faith in Christ. "We are all infected and impure with sin. When we display our righteous deeds, they are nothing but filthy rags" (Isaiah 64:6, NLT).
Trusting in the redemptive work of Jesus Christ is the only way to wash our filthy rags clean. After we do that, godliness is one of the seven qualities we can add to our faith that will make us fruitful and effective as Christians (2 Peter 1:6-7).
2. God's grace
In his letter to Titus, the apostle Paul explained, "The grace of God that brings salvation has appeared to all men" (Titus 2:11). Grace is the vehicle of salvation, and it imparts godliness to us.
Godliness teaches us that "denying ungodliness and worldly lusts, we should live soberly, righteously, and godly in the present age, looking for the blessed hope and glorious appearing of our great God and Savior Jesus Christ" (Titus 2:12-13, emphasis added).  
3. The Holy Spirit
When we trust in Christ, we are baptized by the Holy Spirit (1 Corinthians 12:13), which enables us to walk according to God's will rather than our own (Galatians 5:16). Willpower cannot prevail against temptation. Finding our identity in Christ is the only way to "crucify the flesh," and living in the Spirit is the only way to reap the fruit of godliness (Galatians 5:22-24).
If we are believers, God has given us everything we need for life and godliness. Through the power of the Holy Spirit and His grace, we can seek God's wisdom, choose to act in obedience to His Word, and live a fruitful life that reflects His glory.
Are you choosing obedience and growing in godliness?
Editor's Note: For more on godliness and practically applying this truth, read the complete article on David Jeremiah's blog at DavidJeremiah.blog.
---

Dr. David Jeremiah is the founder of Turning Point Radio and Television Ministries and senior pastor of Shadow Mountain Community Church. He is a sought-after conference speaker for organizations around the country.
Photo Credit: ©GettyImages