What Is Shavuot and Is it Still Important Today?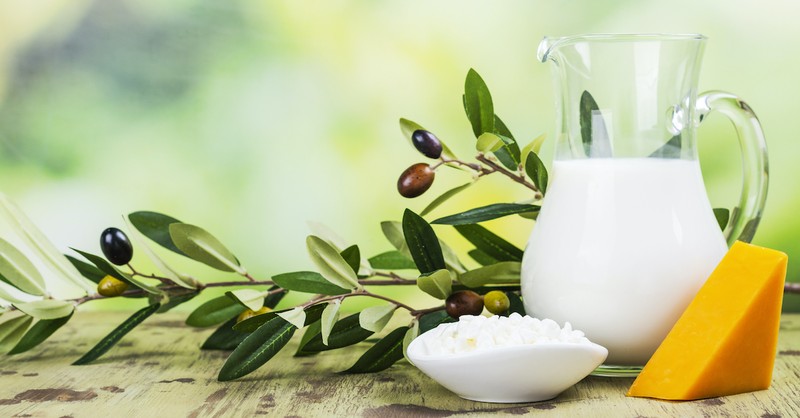 As we enter into the blooming splendor of spring, there are several different ways that people recognize this time of new hope and growth in the wake of celebrating Easter and the Resurrection of Jesus Christ. In Judaism, festivals are ways to commemorate the time of spring and one festival in particular on the Jewish calendar is that of Shavuot, or what you may know it as Pentecost. Shavuot has been celebrated on the fiftieth day, or on the seventh week since Passover was celebrated.
It is clear while reading the Bible that festivals to celebrate new harvest was imperative to the arrival of spring, but what is Shavuot and how is it celebrated today? And since some people have desired to learn more about the traditions of Jewish heritage, what is it about Shavuot that makes it special? Let's start from the beginning to learn what Shavuot is and conclude with why it is still important to take part in today.
Get your FREE Easter Guide here. Have encouragement delivered straight to your inbox!
What Is Shavuot?
The word Shavuot, Shavuos, means "weeks," while Pentecost comes from the Greek word pentekoste, which means 50th and marks it being the fiftieth day, seven weeks (Omer), since the sheaf offering of the harvest for Passover. It originally began as a festival celebrating agriculture, especially because it is the start of the wheat harvest.
Pilgrim festivals, which is what Shavuot originated from, were festivals where male Israelites had to travel to Jerusalem to offer sacrifices at the Temple, which consisted of fresh offerings from their fields. The men would also recite prayers and read psalms that related to the festival being held. During the festival in ancient times, the gifts of two wheat loaves from the new harvest were given to the Holy Temple during Shavuot. This was named Yom ha-Bikkurim, or "Day of the First Fruits."
This year, Shavuot 2021 will be celebrated from the evening of May 16th to the evening of May 18th. This two-day festival falls, for the Hebrew calendar, on Sivan 6-7, which is the Hebrew month equivalent to May and June. In Israel, Shavuot is only celebrated for one day. Shavuot is very special when it comes to the Torah, as Shavuot occurred 3,300 years ago when God gave the Torah to the Jewish people on Mount Sinai.
"And when He had made an end of speaking with him on Mount Sinai, He gave Moses two tablets of the Testimony, tablets of stone, written with the finger of God," (Exod. 31:18, NKJV).
This historical moment is recognized during each Shavuot, celebrating the Torah as a gift from God that He continues to give each year.
How Does One Celebrate Shavuot?
The festival is open to all men, women, and children, as the first day of Shavuot has everyone attending the synagogue to hear the Ten Commandments read. People are also supposed to stay up all night the first night of Shavuot reading and learning from the Torah, known as "Tikkun Leil Shavuot." The reason behind staying up the whole night reading the Torah is to show God the excitement and thankfulness in being given the Torah has not waned these past several thousand years.
Holiday candles are lighted by women and girls to recognize Shavuot both nights of the festival. Rest is especially noticed during the festival, as no work is allowed to be done during Shavuot. As for the menu options for Shavuot, it is treated like any other Jewish holiday but with the focus on dairy. Two meals are eaten each day of Shavuot: one meal is dairy, ranging from cheese blintzes and cakes to casseroles and quiches; the other meal is a traditional holiday meal. Dairy is important to have at this time, as it reflects the idea of the Torah as "nourishing milk" from God.
For the second day of Shavuot, a memorial service is held, the Yizkor memorial service, with a special memorial prayer said after the reading of the Torah for those who have passed away. Some Jewish communities will also read from the book of Ruth because King David is a descendent from the Moabite Ruth and, as we all know, are also descendants of Jesus.
Decorating homes and synagogues with greenery and flowers is another tradition during Shavuot. Although no exact explanation has been given for this custom, several beliefs have circulated on what the greenery represents: Baby Moses' basket, flowers in the desert, harvest and first fruits, and even fragrant speech from God. There is even a special greeting that is shared among those during Shavuot that denotes a holiday is happening. When greeting one another, each person is to say, "Gut yom tov," which means "Good, good day" in Hebrew.
Little Known Facts about Shavuot
-Shavuot actually has four additional names for the same festival: Yom HaBikkurim – "Day of First Fruits"; Chag HaKatzir – "The Harvest Festival"; Atzeret – "The Stoppage" as a way of saying to rest and not work; and Zeman Matan Torah – "Time of the Giving of Our Torah."
-When lighting the candles to celebrate Shavuot, a candle must not have been a created flame just to light the candle but can be lighted from a pre-existing flame, such as one from a candle lit before the holiday, one from a gas range, or a pilot flame.
-It is important to have children, even babies, hear the Ten Commandments being read, as the Jewish people promised God, when receiving the Torah, that their guarantors would be their children to cherish and celebrate the Torah from then on.
-The day, or days, Shavuot is celebrated to mark not only the day that Moses received the Torah from God but also the day King David died and the Baal Shem Tov, who started the Chassidic movement and passed away during Shavuot as well.
Why Is Shavuot Important to All Believers of God?
It is evident why Shavuot is important to Jewish people, as the Torah is how they live their lives every day in honor of God and in thanks for His trusting them with such worthy Scripture. Their traditions during Shavuot also remind them of what God gave to them and how it has impacted their lives in so many ways. However, we should see Shavuot as important to all those who believe in God, as this commemorates His love and guidance to His people in one of their most desperate hours. Writings of the Torah make up part of the Bible (such as the book of Exodus), which all Christians live by and believe come straight from God.
When Shavuot occurs each year, we should reflect and be thankful for what God has given us, especially His Word. It is another time we can step away from our busy, me-focused lives and reflect on the loving God who chose to come down to us and gave us life-changing literature we forever have in our lives. Shavuot demonstrates that we need to make time for God regularly, remembering what He gave to us not only through the Bible but through His son, Jesus Christ, on the cross. As we set aside these special times with God, we grow to know Him more personally and experience Him on a deeper level than we ever had before.
Photo credit: ©GettyImages/happy_lark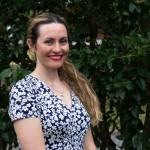 Blair Parke is a freelance writer for BibleStudyTools.com and freelance book editor who wrote her first book, "Empty Hands Made Full," in 2021 about her journey through infertility with her husband. She previously worked for eight years with Xulon Press as an editor. A graduate of Stetson University with a bachelor's in communications, Blair previously worked as a writer/editor for several local magazines in the Central Florida area, including Celebration Independent and Lake Magazine and currently writes for the Southwest Orlando Bulletin. She's usually found with a book in her hand or enjoying quality time with her husband Jeremy and dog Molly. You can order her book at Christian Author Bookstore - Xulon Press Publishing and visit her website at Parkeplaceediting.