What Is the Biblical View of Mission Work?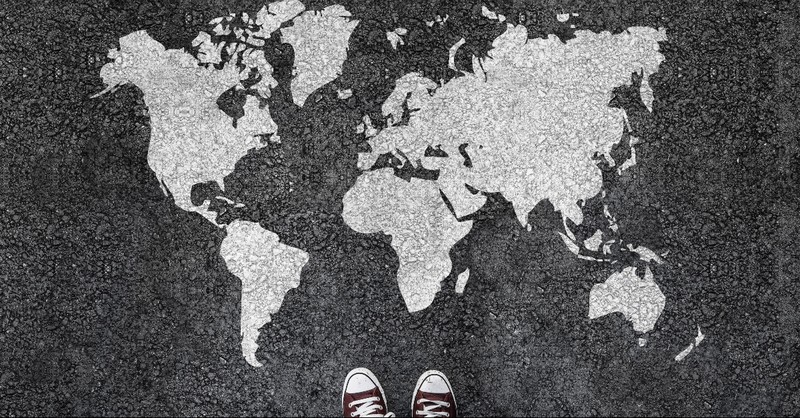 Missionary. The word may conjure up pictures of a faithful Christian tirelessly working in the deepest jungles among tribal people. Or, maybe, the word recalls an individual who labors to bring fresh drinking water or health care to impoverished communities around the world. Whatever image comes to mind, most churches have some form of mission work connected with their church or with their denominational structure.
Although there are many missionaries around the world today, there is the question of if they are carrying out the biblical form of mission work.
According to a 2012 Gospel Coalition article by Joe Carter, most mission work by churches "may be focused on providing humanitarian aid rather than founding churches and winning converts" ("The U.S. Sends — and Receives — More Christian Missionaries Than Any Other Country").
While humanitarian aid can be used as leverage to spread the gospel, social good or justice is not the end goal. According to the Bible, mission work is about telling the gospel and making disciples of all people around the world.
The Great Commission
In the gospels, Jesus commanded His disciples to go out into the world and make disciples of all people.
As the well-known passage in Matthew 28:19-20 states, Jesus said, "Therefore go and make disciples of all nations, baptizing them in the name of the Father and of the Son and of the Holy Spirit, and teaching them to obey everything I have commanded you. And surely I am with you always, to the very end of the age" (NIV).
The rest of the gospels and the Book of Acts also contain similar statements about Jesus sending His disciples out into the world as witnesses (Mark 16:15; Luke 24:47-48; John 20:21; Acts 1:8).
Specifically, the Great Commission involves communicating the gospel message with the intention of making a disciple or follower of Jesus. This message is not about gaining prosperity or having all of one's problems alleviated.
Jesus' death, burial, and resurrection to free people from slavery to sin and death is the gospel (1 Corinthians 15:1-4). Based on Scripture, the gospel does not include good works but is solely based on grace through faith (Ephesians 2:8-9).
The declaration of freedom through Jesus' death and resurrection was not intended to stay within one people or ethnic group. When Jesus told His followers to "make disciples of all nations," He meant making disciples of all ethnic people groups (Matthew 28:19).
The Greek word for "nations" in this verse is "ethne," which refers to "people joined by practicing similar customs or common culture" (Helps Word-studies, 1484. Helps Ministries, 2011. Bible Hub).
Tied in with the culture of the people groups are their languages. Thus, Christians are commanded to make disciples of all the different ethnic and linguistic groups around the world.
Making disciples of all "nations" involves making faithful followers of Jesus. In Matthew 28:19-20, Jesus specifically includes baptism and teaching as essential parts of discipleship.
Baptism is an outward sign of one's allegiance to Jesus, visibly showing one's death to their old self and life (Romans 6:4; Colossians 2:12).
Teaching another new disciple is also vitally important so they can learn about the Bible and how to live the Christian life. Such discipleship must be deliberate and personal.
Missions and the Pauline Letters
As Jesus had commanded, the disciples were to go out into all the world as witnesses. They were not confined to Jerusalem but were expected to go farther out into the world. The Apostle Paul emphasized this truth in his epistles as well.
Jesus' saving grace was not only for the Jews but for the Gentiles (Ephesians 3:6). To tell the gospel to the Gentiles, therefore, missionaries had to be sent out to other parts of the world, which is what Paul himself did.
Romans 10:13-15 specifically emphasizes the need for messengers carrying the most important message to others.
As Paul states through a series of questions, "How, then, can they call on the one they have not believed in? And how can they believe in the one of whom they have not heard? And how can they hear without someone preaching to them?" (Romans 10:14, NIV).
The answer is that in order for people to learn of the gospel, they must hear the good news from someone else. Only an actual physical person can personally communicate the good news of Jesus Christ to others, which is why missionaries must be sent.
Those who take the gospel to others are a blessing to the unbelieving world because they are carrying a beautiful message of hope and redemption (Romans 10:15).
Paul also sought to make the gospel known in places where it had never been preached (Romans 15:20). Since the apostle had already finished his missionary work in places like Jerusalem and Illyricum, he was ready to move on to what missionaries today would call "unreached" peoples (Romans 15:19-21).
In the modern world, there is still a great need to share the gospel with "unreached" people, who have never heard the gospel before. Paul's emphasis on preaching Christ crucified should move Christians today to do the same (1 Corinthians 1:23).
The Need for Biblical Mission Work
As was shown in Paul's letter to the Romans, he sought to make the gospel known where Jesus was not known. According to the Joshua Project, 42.6% of people groups in the world today are unreached ("Global Statistics," Joshua Project, 2021).
According to this same study by the Joshua Project, only about 18% of the world's population is thoroughly reached with the gospel.
This means that almost half of the population on earth has never heard about the salvation they can receive through Jesus Christ, and over half has not been markedly reached.
Since trusting in Jesus is the only way a person can be freed from sin and have eternal life, spreading the good news is vitally important (John 3:16; 14:6; Acts 4:12). A person's belief in Jesus is literally a life-or-death matter.
For those who do not believe in Jesus and reject Him, they will spend eternity apart from Him (2 Thessalonians 1:8-9). Only those who believe in Jesus for salvation will live in the New Heaven and New Earth (Revelation 21:27).
However, there may be many unreached people who are earnestly seeking the Lord and He will provide a way for them to hear the gospel, just like He did for Cornelius in the Bible (see Acts 10).
Although God may be acting in ways unseen to believers, one significant step that the Lord has taken to make the gospel known among unreached people groups is that He is scattering them to other places around the world.
Significant numbers of refugees have been dispersed to North America, Europe, and other places that do have access to the good news of Jesus. Such a scattering of people is being used by God so that believers may "Declare his glory among the nations, his marvelous deeds among all peoples" (Psalm 96:3).
A Biblical View of Mission Work
Many missionaries involved in modern mission work focus on providing humanitarian aid, which is an honorable pursuit. However, such a person cannot claim to be a biblical missionary if they are not also sharing the good news of Jesus Christ with those whom they are serving.
As good as humanitarian aid may be, it can never provide ultimate freedom or release from sin like Jesus Christ. Christians have been commanded by the Lord Jesus to take the gospel and make disciples of all people groups around the world.
Meeting social and physical needs can be helpful in this pursuit, but it should never replace the most important task of making Jesus known throughout all the earth.
For further reading:
What Did Jesus Mean to 'Go and Make Disciples?
What Does it Mean That Good Works Are the Result of Salvation?
Why Is Faith Without Works Dead?
What Does it Mean to be a Disciple of Christ?
Photo Credit: ©iStock/Getty Images Plus/mirsad sarajlic
---
Sophia Bricker is a freelance writer who enjoys researching and writing articles on biblical and theological topics. In addition to contributing articles about biblical questions as a contract writer, she has also written for Unlocked devotional. She holds a BA in Ministry, a MA in Ministry, and is currently pursuing an MFA in Creative Writing to develop her writing craft. As someone who is passionate about the Bible and faith in Jesus, her mission is to help others learn about Christ and glorify Him in her writing. When she isn't busy studying or writing, Sophia enjoys spending time with family, reading, drawing, and gardening.