What Is the Difference between the Body, Soul, and Spirit?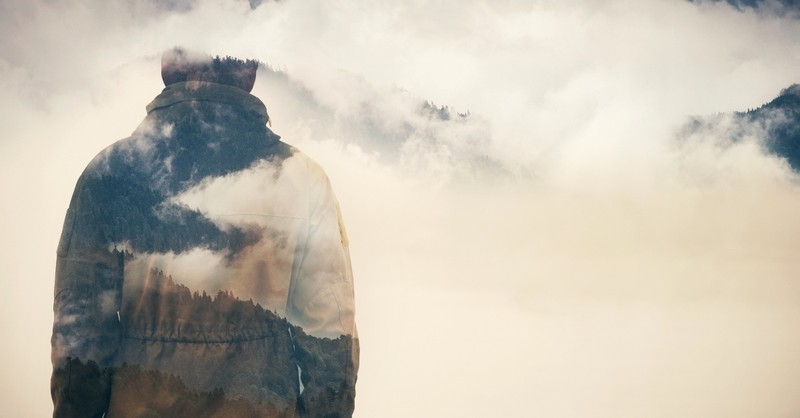 Each time I crack an egg, I am reminded of how God created our body, soul, and spirit because of a simple, yet profound lesson at church.
The shell is our body is our physical body that gives us the ability to touch, taste, hear, see, and smell. The yolk is our mind, thoughts, and emotions, while the thin membrane that encompasses the yolk is our spirit—which is our character, personality, and gives us the ability to commune with God. I'd never look at an egg again without thinking of how we are created—three in one.
Have you ever wondered the difference between the mind, body, and soul? Well, let's get started with how God created us. From the beginning of the Bible in the book of Genesis, God forms Adam from the earth and then breathes life into Adam's lungs and gives Adam his own spirit. God takes it a step further to tell us He wanted to create us in His likeness: God, Holy Spirit, and Jesus Christ—once again three in one!
This means we can say: the soul is real and the body is real. Both are distinct entities and still separate from the physical body.
1 Thessalonians 5:23 says the human soul is not only real but distinct from the body and the spirit: "Now may the God of peace himself sanctify you completely; and may your whole spirit, soul and body be preserved blameless at the coming of our Lord Jesus Christ."
What Is the Body?
This is perhaps the easiest part about our existence to comprehend. We understand what it means: see, hear, smell, taste, and touch. We know it means to witness a beautiful sunset and take in all the lovely different hues in one single sky with our eyes.
We know what it means to enjoy the sensational warmth of a hug or the way it feels when we're being kissed. We love tantalizing our tastebuds with favorite foods, and we enjoy different smells that invigorate or motivate us like the smell of a campfire or the fresh smell of earth after a torrential rainfall.
However, this physical body however isn't meant to last. God gave us physical bodies to function on this earth. In fact, God has a lot to say about the body He gave you:
Psalm 139:14: "For you formed my inward parts; you knitted me together in my mother's womb. I praise you, for I am fearfully and wonderfully made."
Ephesians 2:10: "For we are God's masterpiece. He has created us anew in Christ Jesus, so we can do the good things he planned for us long ago."
1 Corinthians 6:19-20: "Do you not know that your bodies are temples of the Holy Spirit, who is in you, whom you have received from God? You are not your own; you were bought at a price. Therefore honor God with your bodies."
In simple terms—our bodies were made to carry us through this world. Each of us have a birthdate and an expiration date when we will leave these worn and weathered bodies for God's Kingdom, should we choose to believe in Him!
What Is the Soul?
Many have debated whether or not there is a difference between the soul and spirit. But there are several scriptures that clearly separate the soul and spirit.
One key verse is Hebrews 4:12 where the author says, "For the word of God is living and active, sharper than any two-edged sword, piercing to the division of soul and of spirit, of joints and of marrow, and discerning the thoughts and intentions of the heart."
In the simplest terms, a soul is made up of our mind, emotions, and free will. In Hebrew "nephesh' means "breathing creature" its most basic definition. It can translate to several different meanings, such as soul, mind, or life.
Our soul has a tendency to be self-centered whereas our spirit was created exclusively to communicate, interact, and commune with God.
Yet, our soul and spirit are intertwined just as Hebrews 4:12 references above. While everyone's soul is active, it's not the same for everyone's spirit because of the great fall caused by Adam's sin.
When Adam sinned, his spirit died and was separated by God but God has a plan to redeem not only Adam but all of mankind through His Son, Jesus. Only through Christ can our spirits be reconciled and connected to God.
Colossians 1:21-22 says, "At one time you were separated from God. But now Christ has made you God's friends again ... by his death ... " And Proverbs 4:23 declares: " Watch over your heart with all diligence, for from it flow the springs of life." We see here that the "heart" is central to our emotions and will.
Jesus also teaches in Mark 8:36-37 why the spirit is vital, "For what does it profit a man to gain the whole world and forfeit his soul? For what can a man give in return for his soul?"
Meaning we can gain all the tangible things of this world but if we don't yield to God, we lose eternal life. These physical bodies are temporary while our spirits were meant for eternity with God. However, both Old and New Testaments remind us the soul and spirit are separate as we are to love God with our spirit and soul.
What Is the Spirit?
The spirit is what separates believers from unbelievers in a sense. A spirit comes alive and when we accept Jesus Christ as our savior. Unlike the soul which is both physically alive and eternally alive—the spirit is what responds to the invitation of Jesus Christ, via the Holy Spirit which is the breath of God (1 Peter 3:18, Ephesians 2:4-5, Colossians 2:13).
Now that we understand we are three in one—which part of our beings are we to tend to?
Romans 8:4, also tells us how to live: according to the flesh or the spirit: "In order that the righteous requirement of the law might be fully met in us, who do not live according to the flesh but according to the Spirit."
The spiritually dead view things of the Holy Spirit as 'foolishness" because they do not have the ability to discern the things of the spirit (1 Corinthians 2:12-14). This is the part of the spirit that is enabled by God to know Him (John 4:24).
It is by our spirits that we interact with God. We pray and talk to the Lord in spirit. In his letter to the Romans, Paul states that the Holy Spirit "testifies to our spirit that we are children of God" (Romans 8:16).
How Do the Body, Soul, and Spirit Work Together?
As we pour through Scripture, we will come to realize God talks about our mind, body, soul, spirit, heart, and will. Yet, each of these different parts that uniquely weave us together are integrated, yet the same inside of one flesh.
Each "part" influences the other. From whether we turn to God or turn to that craving when we are stressed. Or whether we try to weigh the pros and cons about a big decision and whether or not we seek the Lord for an answer.
But this is only the mind and spirit. What happens when we internalize our stress? It creates a rapid heart rate, we can't sleep, and we sometimes yield to our fleshly desires instead of running to God.
But Jesus understands.
He became a man and experienced all that we experience in our soul and flesh. The book of Hebrews says that Jesus became our great high priest:
"We have a great high priest, who has gone into heaven, and he is Jesus the Son of God. That is why we must hold on to what we have said about him. Jesus understands every weakness of ours, because he was tempted in every way that we are. But he did not sin! So whenever we are in need, we should come bravely before the throne of our merciful God. There we will be treated with undeserved kindness, and we will find help," (Hebrews 4:14-16).
Jesus spoke repeatedly of seeking the Lord in all that we say, think, feel, and do. He often secluded Himself from crowds and his own disciples to seek time with His Heavenly Father.
It was Jesus' faith that caused Him to turn to His Heavenly Father--much like it does for us in all of life's circumstances. Our faith helps us believe God will move on our behalf or whether or not it influences our beliefs and attitudes. These will in part play a major role in our thinking patterns.
Are we filling up on God's Word or what our friends, family, or what the world says? These thoughts, in turn will have an impact on our emotions and feelings. These feelings and emotions will play a role in our stress and behaviors.
In other words, the soul and body need to yield to the spirit. God has called us to live a life that glorifies the Lord in all that we do. To do this, we as Christians must die to our fleshly desires as we take up our cross—our burdens, imperfections, and weaknesses on a daily basis.
To glorify God means to place physical trust in His plan to bring redemption to our brokenness. It means remembering we were bought at a price and our lives are no longer our own. It means remembering His promises to bring wholeness and a life of abundance.
It means acknowledging our weaknesses and limitations while seeking His will, His strength, and His wisdom.
This is at the heart of being a child of God. He is all that we will ever need and His power is perfected when we allow Him to work through our mind, body, heart, and soul.
Photo Credit: ©iStock/Getty Images Plus/Everste
---

Heather Riggleman is a believer, wife, mom, author, social media consultant, and full-time writer. She lives in Minden, Nebraska with her kids, high school sweetheart, and three cats who are her entourage around the homestead. She is a former award-winning journalist with over 2,000 articles published. She is full of grace and grit, raw honesty, and truly believes tacos can solve just about any situation. You can find her on GodUpdates, iBelieve, Crosswalk, Hello Darling, Focus On The Family, and in Brio Magazine. Connect with her at www.HeatherRiggleman.com or on Facebook.