What Is the Spiritual Meaning of Dreams and How Much Should We Pay Attention to Them?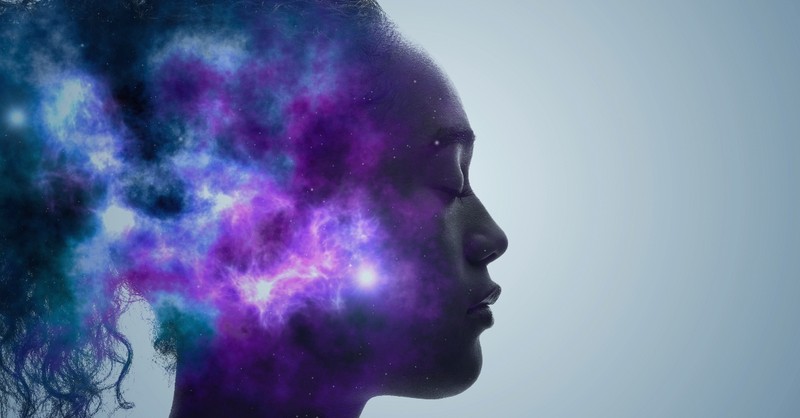 What is the spiritual meaning of dreams?
He seemed so real. Chubby cheeked with bright blue eyes and wearing a blue shirt with little jean overalls. He lifted his hands and babbled at me. And then I heard a voice: "You will have a son in one year's time," and then I woke up in tears. We had been praying for six years for another child. We tried and with each passing month, I began to question God, his love, and promises. But then I had that dream again and I couldn't shake it. Being a wobbly toddler at best in my Christian faith, I visited with my friend Angela, a pastor's wife about the dream. She told me to cling to two verses and keep my eyes on Christ.
"Take delight in the LORD, and he will give you the desires of your heart" Psalm 37:4
"Trust in the LORD with all your heart and lean not on your own understanding; in all your ways acknowledge Him, and He will make your paths straight" Proverbs 3:5-6
Why? Because God does talk to us through our dreams. I never put much stock in dreams until I began walking with the Lord, especially after my son was born. But does that mean we should try to interpret every dream as if it were from God? Not necessarily. The pizza you had last night may be the thing that's taking up your dream space. The medical definition of dreams are stories and images our minds create while we sleep. They can be entertaining, fun, romantic, disturbing, frightening, and sometimes bizarre. We all dream, even if we don't remember it the next day. Dreams can happen at any time during sleep. But you have your most vivid dreams during a phase called REM (rapid eye movement) sleep. This is when your brain is most active.
No one knows why we dream but there are theories. Some researchers say dreams have no purpose while others say we dream for our mental and emotional health. So what does the Bible say about dreams?
What Does the Bible Say about the Spiritual Meaning of Dreams?
The spiritual view of dreams differs greatly from the medical definition of dreams. The spiritual point of view differs from the secular one. "The Scripture declares that the influence of the Spirit of God upon the soul extends to its sleeping as well as its waking thoughts," which is a spiritual definition of dreaming, although one might argue that "waking thoughts" which come from God are visions, not dreams.
The word "dreams" occurs the most times in the book of Genesis (33 total occurrences) followed by the book of Daniel (27 times) in the King James translation. Both words occur only eight times in the entire New Testament. Interestingly, the only two people Scripture states were blessed with the ability to correctly interpret them were Joseph (Genesis 40:12, Genesis 40:13, Genesis 40:18, Genesis 40:19, Genesis 41:25-32) and Daniel (Daniel 2:16-23, Daniel 2:28-30, Daniel 4).
God used dreams for three reasons throughout the Bible. Dreams were used for encouragement, to reveal prophecy, or to reveal a warning.
The first dream mentioned in the Bible found in Genesis 20 when God stopped King Abimelech from sleep with Abraham's wife, Sarah. The next mention is found in Genesis 28:12 when Jacob dreams of a ladder between heaven and earth. Later God talks to Jacob in his dreams to instruct him to go home and return to the land of his father.
The book of Daniel is filled with dreams where God shows him the future of our world. In this dream, Daniel sees a lion, a bear, a leopard, and another strange, ten-horned beast come out of the sea. The Ancient of Days judges the beasts, and the Son of Man is given dominion over all the earth. The four beasts represent human empires.
Later in the New Testament, we read about a cluster of dreams about the birth of Christ in Matthew 1:18-2:23.
Joseph's Future Wife: An angel tells Mary's betrothed that there is no need to divorce her. The child she is expecting is the savior (Matthew 1:18–24).
Magi's Warning: The wise men visit Jesus. God tells them in a dream to avoid King Herod as they return home because he was plotting to kill the baby.
Joseph's Warning: God warns Joseph to take Mary and Jesus to Egypt before Herod hunts down the children of Bethlehem.
Return to Nazareth: After Herod dies, God tells Joseph he can come back home from Egypt.
Avoid Judea: However, Herod's son is in power, so God warns Joseph to steer clear of his territory.
What Is the Spiritual Meaning of Dreams from God?
If you feel like God might be communicating to you through your dreams, here are four ways of discovering his message. The first action step is to pray because it helps us center our mind, spirit, and soul on God. Sometimes identifying God's guidance is sometimes a bit more difficult than bowing our heads in prayer because we know God communicates to us through His Word, the Holy Spirit, through the words or actions of another person, a phrase, an image, a feeling, or even a dream. But interpreting dreams comes with a warning because there is an enemy in this world and his goal is to deceive us any way he can.
There's a demonic influence that would love to steer us wrong and off the path of obedience, so place all things against Scripture, and if it lines up with the Word of God, it could well be a message from God, and maybe He's trying to tell you something that you might not understand by other means. The Apostle Paul said that "even Satan disguises himself as an angel of light" (2nd Corinthians 11:4), so we must test all things according to the standard of the Word of God. A dream might be from God, but he speaks most clearly in His Word. The Bible is the gold standard for all things. Here are four ways of discovering his message through dreams.
Write it Down
Job 33 reminds us, "For God speaks in one way, and in two, though man does not perceive it. In a dream, in a vision of the night…" We need to be willing to listen and open to whatever dreams God may have for us. If we have a dream that seems to be from God, the first step is to write it down. In Habakkuk 2, God instructed the Israelites to "write down the revelation and make it plain on the tablets." Similarly, in Daniel 7, after Daniel had a dream, he "wrote down the dream; he recorded a complete account of the matters."
Ask Questions
Asking the who, what, when, where, and how can answer a lot of your whys as you pray through the dream.
What was said in the dream? Pay attention to the dialogue to discern messages. What is the main focus of the dream?

Who were the people in your dream and what do they represent? Where did the dream take place? What was the setting?

What was the time period of the dream? Was it in the past, present, or future? What stood out in the dream? Colors, numbers, symbols?

Consider your emotions in the dream and how you feel about the dream.
Pray through the Dream and Compare it to the Word
Just as God gives you the opportunity to communicate with him for help, comfort or counsel, he also allows you to pray to know if your dreams are answering your prayers. Keep in mind this step is vital because we've already discussed there is an enemy out there who wants to deceive us. This is why God's Word and praying through the dream is vital. Take out your journal and read through the dream. As you read and pray it's possible to get more revelation on what the Lord said or how to apply it to your life. Praying through the dream is the primary way to unlock deeper meanings.
Sometimes dreams will parallel scriptural truths, like crossing a river, facing a mountain, walking through fire, or facing a mountain. If you dream of rivers, take time to look up rivers in the Bible and learn what it says. Although there are different words and meanings for rivers in the Bible, sometimes Scripture or phrases will stand out and be illuminated for you. Pray through those verses and stand on what the Bible says within the context of when it was written. Let the Bible help you interpret your dreams.
Remember God's Word is the ultimate source of truth through which God communicates. So, if your heart tells you that you listen to that simple but powerful message from your dream, don't hesitate to do so. You are a child of God and he will always seek your heart and show you the great love he has for you.
Photo credit: ©GettyImages/metamorworks
---

Heather Riggleman is a believer, wife, mom, author, social media consultant, and full-time writer. She lives in Minden, Nebraska with her kids, high school sweetheart, and three cats who are her entourage around the homestead. She is a former award-winning journalist with over 2,000 articles published. She is full of grace and grit, raw honesty, and truly believes tacos can solve just about any situation. You can find her on GodUpdates, iBelieve, Crosswalk, Hello Darling, Focus On The Family, and in Brio Magazine. Connect with her at www.HeatherRiggleman.com or on Facebook.