What To Do When God Says No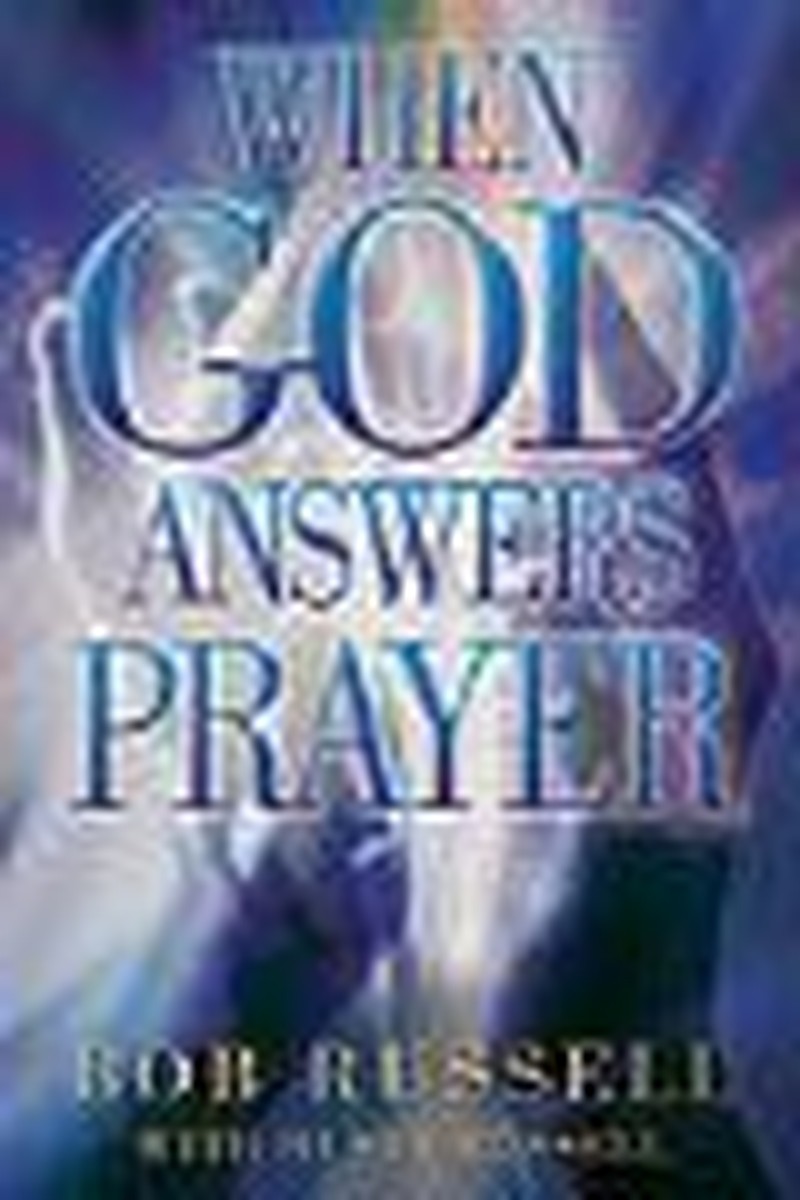 Consider God's Timing ... Maybe God is not saying "no" but "wait."  He may be demanding that you wait on his perfect timing.  Perhaps God plans to answer your prayer, but in a greater way than you could have imagined. Sometimes, if we will wait on God's timing, we will discover that God planned all along to answer our prayer, in an even bigger and better way than we could have imagined.  We want instant gratification, but God wants us to intensify our desires and refine our requests so he can give us something even better.  You may have to wait on his perfect timing to receive the gift. 

Remember That Some Of God's Greatest Gifts ...Wayne Smith, the former beloved minister of Southland Christian Church in Lexington, Kentucky, underwent bypass surgery a few years ago.  Prior to the surgery, during the heart catheterization, 52 people met in the chapel of St. Joseph hospital to pray for Wayne. Many of them prayed that the catheterization would reveal that his problem could be treatable with medication and surgery would not be necessary. Others prayed that perhaps the problem could be corrected with angioplasty, and the more evasive bypass surgery would not be needed.  But God did not answer those prayers. Bypass surgery was scheduled. During the surgery doctors discovered a hole in Wayne's pericardium, the sack that holds the heart.  It was apparently a birth defect that had enlarged over the years, and his heart was sinking through the hole. There have only been 363 documented cases of this problem, and all the rest were discovered in autopsies. 
The doctors said if Wayne's situation had not been discovered in surgery he would have lived just another six to twelve months.  If they had attempted the less-evasive balloon surgery to open his arteries it would have killed him. When it was first announced that Wayne would need surgery, I'm sure some people were disappointed that their prayers were not answered.  But thank God for unanswered prayer!

Try To See It From God's Perspective ... Let's be honest. Sometimes when God doesn't answer, there's not a "something better" coming - at least not for us, in this life.  But try to see it from God's perspective.  The reasons God does not honor your request may be complicated.  It's a complex universe.  God may be saying no to you so that he can say yes to someone else.  There may be a greater good out there - something that will somehow bring him greater glory.

Remember, It's Not About You!  I've learned that lesson myself in the last few years.  Ever since our church relocated in 1998, it has been the best of times and the worst of times for me. The positive things that have happened in my ministry are obvious: incredible growth in the church, expanding influence, unimaginable joys in worship services and the testimonies of changed lives.  But I have had more stress, more problems and more unanswered prayers in the last four years than during any other period in my life.

When I'm tempted to get discouraged, I remember two truths that help my attitude. First, Suffering is inevitable, but misery is optional.  Jesus said, "In this world you will have trouble" (John 16:33).  It's inevitable.  But I can choose a positive attitude anyway.  Secondly, It's not about me - it's about God.  God is not my servant who is supposed to respond to my every desire and make me comfortable.  I'm his servant.  I'm here to do his bidding.  If he respects me enough to give me a tough assignment, I had better toughen up and follow through with the right spirit. 

Excerpt from When God Answers Prayer by Bob Russell, with Rusty Russell. 2003, Howard Publishing.



About the Author: At just 22 years of age, Bob Russell became the Pastor of Southeast Christian Church in Louisville, Kentucky. Thirty-five years later, that small congregation of 120 members has become one of the largest churches in America, with 17,000 people attending the three worship services every weekend. An accomplished author, Bob has written over a dozen books. He also has a weekly column in The Lookout, a magazine printed by Standard Publishing. A highly respected speaker, Bob is heard weekly on The Living Word, a nationally syndicated radio program. In his leisure time he enjoys playing golf and is an avid University of Louisville basketball fan.