What to Do When You Don't Like Your Life Season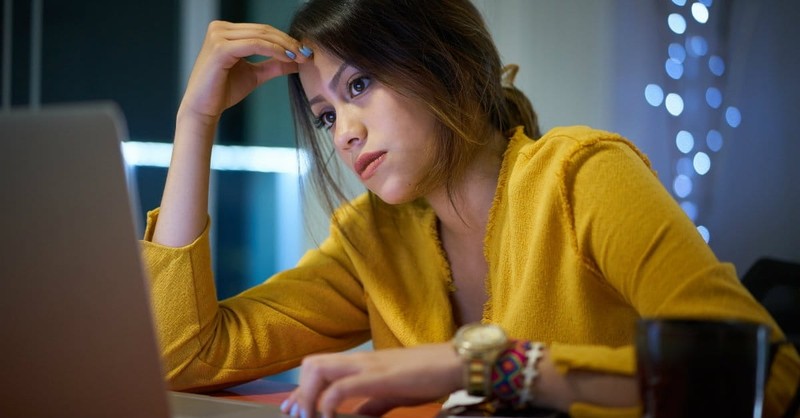 We've all heard it said, "There's a time for everything." Or "You're just in a season; it will pass." In fact, it's scriptural—
"There is a time for everything, and a season for every activity under the heavens: a time to be born and a time to die, a time to plant and a time to uproot, a time to kill and a time to heal, a time to tear down and a time to build, a time to weep and a time to laugh, a time to mourn and a time to dance, a time to scatter stones and a time to gather them, a time to embrace and a time to refrain from embracing, a time to search and a time to give up, a time to keep and a time to throw away, a time to tear and a time to mend, a time to be silent and a time to speak, a time to love and a time to hate, a time for war and a time for peace" (Ecclesiastes 3:1-8, emphasis added).
The good and pleasant seasons sound wonderful and exactly what God wants for us, right? It's so easy to think that God couldn't possibly want for us what we perceive as a bad or unpleasant season. And yet this Scripture passage tells us that God made both, and we're going to experience every season—the good and the bad—under heaven.
We try so hard to hold onto those feel-good seasons, and there's nothing wrong with that—we should have times of joy, dancing, laughing, loving, and peace. But when the not-so good times roll, we need to remember that God has not left us. He's walking right beside us through the mourning, weeping, uprooting, and war seasons.
Reasons You Might Not Like Your Life Season
It's painful or uncomfortable.
We've received devastating or tragic news. 
We're jealous and like what someone else's life looks like more than our own life.
We're living with the consequences of our, or someone else's, behavior or decisions.
We're discontent or discouraged.
We're not sure if God still cares about us.
We all have difficult seasons we want to end. Or maybe we're in a wonderful season that we never want to end. Many life seasons we have no control over, even though advertisers and the culture would try to make us believe differently. They set us up to fail either way by thinking if we just drink the right cola, take the right pill, own the right car, use the right cosmetics and anti-aging products, eat the right food, reach success... every season of our life will be heavenly. The aging clock is going to stop and somehow God made our life to be different from everyone else's life. 
What to Do When We Don't Like Our Life Season
1. Pray and listen. The first thing we need to do when we don't like our life season is to ask God how He wants us to deal with it, and then listen carefully to how the Holy Spirit speaks to us. It's that small voice we hear guiding us when we cry out to God. We might not know how to get through the season, but God does. It didn't catch Him by surprise. Someone asked a Christian on social media how he knew what God wanted for him. Did he have a direct line to God? I thought, Yes he does! Every Christian has a direct line to God the world doesn't understand, and one we don't use nearly enough: praying to Jesus who hears every word and the Holy Spirit who intercedes for us even when all we can do is groan (Romans 8:26-27).
2. Remember God's goodness. The focus of Forsaken God?: Remembering the Goodness of God Our Culture has Forgotten reminds us how good God has been in all seasons of our life. He never abandons His children. We need to share this with each other and the culture, especially during today's challenging times. 
3. Ask, receive, and offer help. Recently, a woman shared with me about her husband's cancer. As she talked, I heard in my mind hug her and pray for her. We had just met, and I had already told her I would be praying for her husband and their family since I could empathize having had breast cancer three times myself. But I knew I was to pray for her now. So I said, "Let me pray for you," and stepped forward to hug her. She didn't realize I meant right now. I knew God meant right now! She was so grateful.
Many times is God trying to tell us what to do "right now," but we're dismissing His words of wisdom to help us, or someone else, through this season and into the next one. 
4. Find a mentor who has experienced your season—a Christian who has experienced a life season and can share how she or he made it through like only someone who has been-there-done-that can. A mentor reminds us that he or she made it through a similar tough season and we will too. God doesn't want us going through any season alone, but He also doesn't want us listening to anyone who isn't giving us biblical wisdom. Incredible comfort comes from spending time with a mentor who understands your painful season! 
Being a mentor or reaching out to encourage someone doesn't mean you have all the answers or the Bible memorized. It simply means you're willing to search God's Word and pray together for God to tell you what to do in the life seasons you might not like right now; then, you reach back and help someone else going through something similar.
And that's exactly what Ecclesiastes 4:9-10 tells us we need to do when we're going through a life season we don't like:
"Two are better than one, because they have a good return for their labor: If either of them falls down, one can help the other up. But pity anyone who falls and has no one to help them up."
Janet Thompson is an international speaker, freelance editor, and award-winning author of 19 books.Her latest release is Mentoring for All Seasons: Sharing Life Experiences and God's Faithfulness. She is also the author of Forsaken God?: Remembering the Goodness of God Our Culture Has Forgotten; The Team That Jesus Built; Dear God, Why Can't I Have a Baby?; Dear God They Say It's Cancer; Dear God, He's Home!; Praying for Your Prodigal Daughter; Face-to-Face Bible study Series; and Woman to Woman Mentoring: How to Start, Grow, & Maintain a Mentoring Ministry Resources. She is the founder of Woman to Woman Mentoring and About His Work Ministries. Visit Janet and sign up for her weekly blog and free online newsletter at womantowomanmentoring.com. Join Janet on Facebook, LinkedIn, Pinterest, and Twitter.
Photo courtesy: ©Thinkstock/diego_cervo