When the Gospel is Worth Dying For: International Day of Prayer
Carl Moeller

Open Doors USA

2010

5 Nov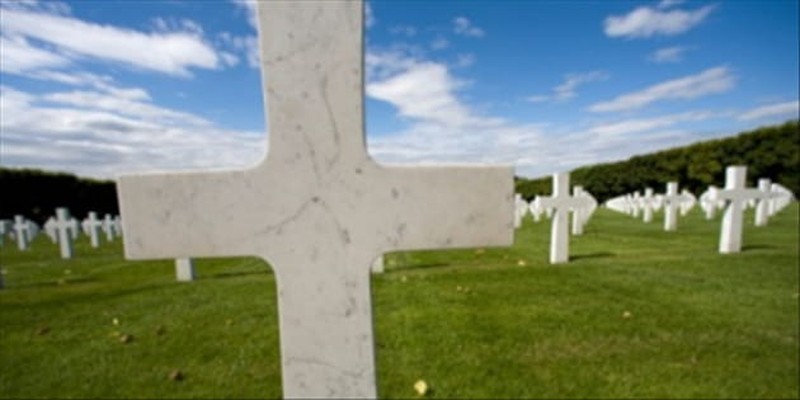 When "Mary" and her family originally escaped from North Korea into China, relatives introduced them to church and her father came to faith in Christ. But the now 18-year-old woman and her family did not find a safe haven for long. The Chinese government discovered and repatriated her father back to North Korea in 2001. Her pregnant mother died of leukemia. North Korean authorities sent her father to prison.
Her father was allowed to return to China after three years, but he didn't stay. Despite the dangers, he returned to his homeland to bring the gospel. He was arrested again, and his daughter says she has not heard from him since. Now Mary has found Christ as well after appeared to her in a dream. She desires to return to North Korea to continue her father's ministry.
Mary represents thousands of suffering believers. A Palestinian man grieves the loss of his father, shot to death by an Israeli soldier, as an Israeli remembers with great sorrow his own family members killed in the Holocaust. And a North African pastor reports that persecution is a basic teaching in his church. In Christ, they all find solace amid unspeakable pain.
These stories brought many to tears at Cape Town 2010: The Third Lausanne Congress on World Evangelization held last month in South Africa. These personal accounts opened the eyes of conference delegates from the developed world, most of whom were unfamiliar with the plight of most of the world's Christians. With such chilling news from believers worldwide, some from the United States wondered why persecution wasn't listed as a conference agenda item.
The answer was simple: It didn't need to be.
Beyond our own country's borders, persecution often saturates the lives of Christians. From the perspective of most conference participants, enduring trials because of their faith is nothing unusual. Why talk about normal?
Days after delegates returned home, this reality was underscored by an attack on Our Lady of Salvation Church in Baghdad during a Sunday Mass on October 31. Terrorists took about 120 worshipers hostage, beat and killed three priests, and detonated explosives moments before Iraqi security forces stormed the church in a rescue attempt. At least 64 people, mostly worshippers, were massacred and an estimated 300 wounded.
An al Qaeda terrorist group issued a message Wednesday stating this: "The Ministry of War of the Islamic State of Iraq declares that all the centers, organizations and bodies of Christian leaders and followers have become legitimate targets by the mujahedeen (Muslim holy warriors), wherever our hands will reach them."
Benjamin Kwashi, the Anglican bishop of Jos, Nigeria, shared with the Lausanne conference that he is targeted for murder and his family has been attacked. Following the second attempt on his life in 18 months, Kwashi said that such incidents are nothing new.
"The gospel is worth living for; it is also worth dying for," he said. "Persecution has never, and will never, kill the church. Conditions may be difficult or dangerous for a time, but the seed is in the ground and at the right time it will burst out."
Many who have been moved by the Cape Town testimonies ask me, "How can we help them?" If we ever believe that prayer is a flippant way to respond to needs, we need to reexamine our faith. We must pray for these brothers and sisters. But often the call to prayer falls on deaf ears, as many in the West have been sucked into the vortex of self-centered materialism, focusing their lives on that which is not lasting.
We need to be the answer to the prayers for the persecuted. We must not ignore Jesus' hard message that whatever we do not do to bless one of the least of these, we do not do for Him.
A powerful opportunity to pray is coming Nov. 14. Millions worldwide will unite that Sunday for the International Day of Prayer for the Persecuted Church (IDOP). This global day of intercession promotes prayer for persecuted Christians, their oppressors, nations that promote or ignore persecution, as well as ongoing prayer and educated involvement on behalf of the persecuted.
Many persecuted Christians have asked for more vocal support of their cases. We also must use our advocacy voice to speak out in their behalf. In India, for example, dubious leaders seeking reelection don't want word to spread that India is a horrible persecutor of religious minorities.
Major physical needs exist, such as coming to the aid of Christians affected by flooding in Pakistan and standing beside war refugees in Iraq. Often aid distribution is barred from Christians. Church leaders from one country on Open Doors' World Watch List shared with me the need for an accredited underground seminary. Our generous donations strengthen the Church even as it is attacked.
We must reacquaint the American church with Matt. 10:22, which says, "All men will hate you because of me…"
Jesus promised we would be persecuted. He didn't come with the message that He is but one of many good social options. Jesus is Lord. And it is no small thing to follow Him.
Carl Moeller, Ph.D., is president and CEO of Open Doors USA, the American arm of Open Doors International, a worldwide ministry that has supported and strengthened persecuted Christians in restricted countries since 1955.
Publication date: November 5, 2010
Click here to sign up for a free monthly newsletter from Open Doors about persecuted Christians.
Click here to read or sign up for email delivery of Open Doors' Daily Courage devotional through Crosswalk.com.
The 2010 International Day of Prayer is coming up and our kits are running out! Order your free IDOP Church kit today and join the largest global prayer event of its kind.
When you join together to pray for persecuted Christians, you discover a deep connection to the body of Christ around the world. This year's kit will help empower this connection by facilitating prayer in your church or small group.
Inside the kit you'll receive:
2 x 5 ft. Free to Believe Banner
Free to Believe Videos
Ideas for Church Engagement (online only)
Extensive Prayer points
Bulletin Inserts
Join us in prayer Sunday, November 14th in your church, in your small group, or even in your home. We know you'll be blessed.
Sincerely,


Carl Moeller
President/CEO
Open Doors USA
---