When You've Messed Up, He Makes You New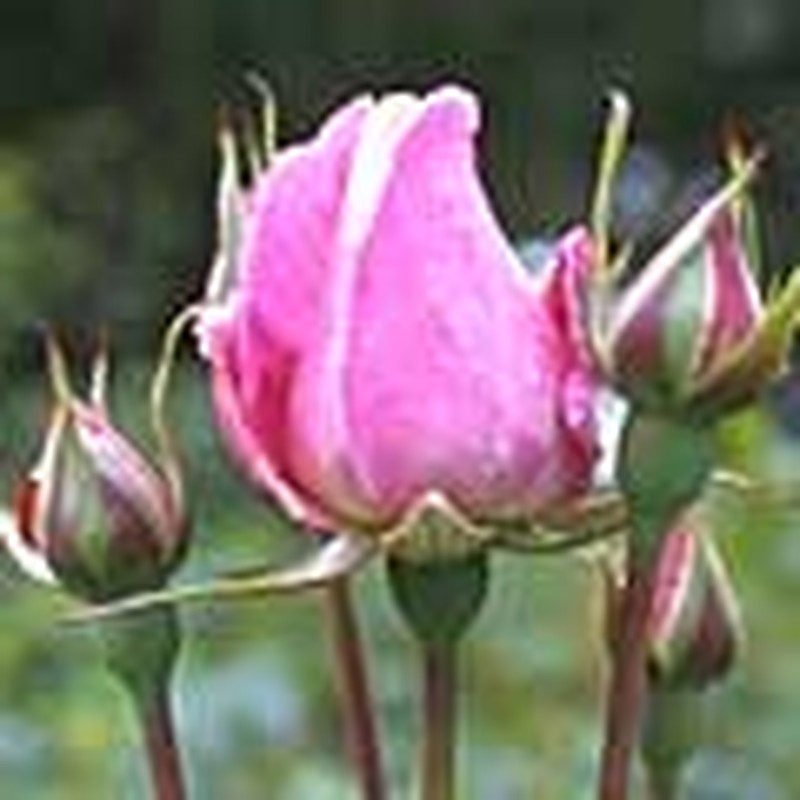 In our last tete-a-tete with Dr. Larry Crabb, he addresses those of us who know that we have messed up. Can a life be salvaged after you deliberately make the wrong choice? The New Covenant offers hope.

Lori: Talk to the 50-year-old woman who has been divorced twice; she knows that at least one of those divorces is her fault -- she married someone she shouldn't have, he wasn't a Christian, she knew it was a bad relationship. Now she's 50, she's messed up her life, she thinks she's going to die without ever really knowing love. What do you tell her?
Larry: I would want to talk about the resources of the New Covenant. She can have a level of joy that has nothing to do with whether she has failed in the past or whether she'll be married in the future. You have a new purity, even when you look back on the marriage that really was your fault because you married someone you shouldn't have and in the middle of the marriage you had an affair and he dumped you. Whatever you did, if you know Jesus Christ as your Savior, had you died at the moment you met your lover and cheated on your husband, God would have jumped up and down and said, "Welcome home." That's the radicalness of the blood, the value of the blood.
I remember talking to a guy who confessed to me in an agonizing moment in the middle of his divorce that he frequented topless bars. When he said that to me, without thinking I just burst out and said, "Praise the Lord." He just looked at me and said, "You wanna help me with that?" I said, "You gotta understand me. I'm not praising God that you're sinning. I don't think you ought to do that. I think it's a bad place to be, and I'm not supportive of it. But I think you're on the verge of recognizing what the Gospel means. When you're in the topless bar doing stuff you have no business doing, at that moment God is looking at you and saying, 'That's my kid and I love him.'" So the new purity, the radicalness of forgiveness is the first provision of the New Covenant.
The second provision of the New Covenant is a new identity. We really define ourselves by our failures - we say, "I am a divorcee," "I am an adulterer," "I am a homosexual," "I am an anorexic." The new identity the Lord provides means that no Christian should ever say, "I'm an alcoholic." What a Christian should say is, "I am a Christian who struggles with alcohol." No Christian should ever say, "I'm a sex addict," but, "I'm a Christian who struggles with pornography." I used to be a bad stutterer, and I think I got over it in a day when I was at graduate school when, through a rather strange experience, I no longer saw myself as 'Larry the Stutterer.' I saw myself as 'Larry who happens to stutter,' and it made a world of difference. Your identity is that you are now a Christian who still needs work.
The third thing is a new disposition. (By the way there is a marvelous book called Revolution Within by Dwight Edwards which teaches all this stuff. He and I are the best of buddies . . . This 50 year-old woman who's been divorced twice and is lonely and feels like a failure, she has a new disposition, a new inclination, a new appetite at the core of her soul. She actually wants to glorify God more than she wants another crack at marriage. Now that's just a fact, a theological fact. She might say, "Well, I don't feel it," and I would say, "I agree with that -- I don't feel a lot of holy things too." But it's there -- it's the new heart of Ezekial 36:26: "That I will give them a new heart, I will move them to want to keep my decrees." So what I tell a pornographer, when they're in the hotel room and thinking of flipping on the bad channel, I say, "Do what you want." And their response is, "Well, what if I want to watch pornography?" And my response is, "If that's the deepest desire of your heart you aren't a Christian. If you're a Christian, and you are, the deepest desire of your heart really is holiness. That actually frees you to turn off the television because you want to, not because you have to." That's the difference between the Old and New Covenant. Now, "holiness" is doing what you want to do.
I remember a woman who called me a while ago and said, "I'm going to divorce my husband because he's terrible, he's bad for my kids, and I just want to divorce him." I said to her, "I would think that you don't have the means of making a living, so why don't you be smart about this, and just pretend that you like this jerk and put up with him for about a year while you get some job training." She said, "You think it's OK?" I said, "I didn't say that, I just think it's a smart course of action, if that's what you want to do." She said, "Yeah, maybe I should do that." And I kept on calling this guy "jerk" and after about 20 minutes she said, " I don't like you calling my husband a jerk." And I said, "Well, you're the one who convinced me." And she said, "Well, I don't think it's right to do all that." So I said, "What do you care what's right? Do what you want." And she said, "Well, I don't want to do that." So I said, "Do what you want." And she said, "I want to please God." That's the new disposition.
For more of Lori's writings, check out her Web site for single Christians, The Single Truth.