What is the Most Accurate Bible Translation?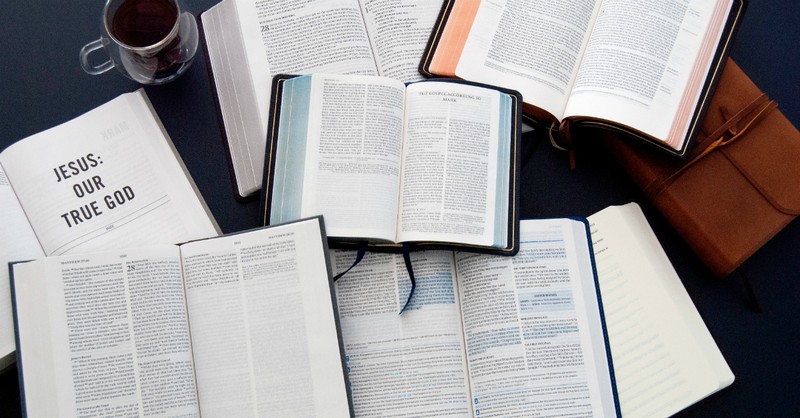 When you talk about Bible translations a question that undoubtedly will arise is which Bible translations are the most accurate or the most reliable? I know some people are loyal to one translation or another. While we all have our favorites that alone does not answer the question. If you do a simple google search you will discover that there are over 400 different translations of the Bible in the English language alone, so this question is a valid one. As you will soon discover answering the accuracy question is not as easy as you think especially when you understand what goes into Bible translation.
To help you grasp this better I want to show you how the different ways Bibles are translated. Once you know this you will appreciate some of the challenges when trying to figure out which Bible translations are the most accurate.
Why Does the Bible Need to Be Translated?
The reason the Bible needs to be translated is that it was not originally written in English. The Old Testament was written in Hebrew and Aramaic, while the New Testament was written in Greek. Unless you plan to learn Hebrew and Greek so you can read the Bible in its original language they need to be translated. As I was preparing to write this article I found this definition in the Lexham Survey of Theology which I think helps clarify the why.
"To translate is to restate the meaning of words in one language with words of another. Translation of Scripture is part of the work of interpreting and communicating it."
For us to know who God is and for the message of the gospel to go around the world the Bible needed to be translated into a language that the reader could understand.
How Do You Define 'Accurate'?
The real challenge with answering the question of which Bible translations are the most accurate is how do you define the word accurate. Ben Hammond made a great point that sheds light on the dilemma.
"If we set out to determine which is the most accurate Bible version available, we first have to define the term "accurate." Are we looking for the version that best represents the wording of the original, or the one that most accurately represents the message of the original? All translators have to answer this question as they embark on their work. The answer will determine which method of translation will be used."
I hope you see the challenge represented here. As we move forward I will give you translations that represent both the wording and the messaging. Another thing to be aware of is that anytime you are going to translate from one language to another it is not always smooth and seamless. There are words in other languages that don't have great comparable words in a different language. This is true of the Hebrew, Aramaic, and Greek we find in the scriptures. This does not mean that translation cannot happen effectively, it just must happen carefully.
What Are the Different Ways the Bible Is Translated?
The study of Bible translation can be an intense topic but for the purposes of this article, I want to give you an overarching view. There are basically three types of translations that you can have.
1. Formal Equivalence – This is a fancy way of saying word-for-word. The goal of the translators here is to translate the words as close to the original language as possible. This type of translation will give you the most accurate translation as it relates to the original text. With formal equivalence, literal translation takes precedence over readability. While this may give you the closest word-for-word translation to the original text you may also discover that it may not always be the easiest to read.
2. Dynamic Equivalence – This is a fancy way of saying thought-for-thought or meaning for meaning. The goal of the translators here is to take the thought or meaning of the original text and translate that thought to the reader. Within these types of translations, you will probably see more variation in the use of the words because part of the goal is readability. They want to make it easier for the reader to read and understand. The challenge here is to make sure that the translators are sticking to the meaning of the original text or this could pose a problem.
3. Free Translation – This is a fancy way of saying paraphrase. This is not a true translation. Paraphrases are not always done by teams of people as the other approaches are. There are some done by individuals. This form may be the easiest of all the types to read but you will discover that it does not have the look or feel of the other translations. If I am going to be honest with you this is not my most favorite to read as a stand-alone translation. I would also add that if you are new to reading your Bible this is probably not the best type of translation to begin with.
Let's sum up the three types:
Formal – Uses original text and translation focuses on matching the words as close as possible to the original text.
Dynamic – Uses original text and translation focuses on matching the meaning of the original text.
Free Translation – Reads more like a summary or personal commentary derived from the scriptures but not necessarily deriving from the original text. The "translation" may come from an already translated version.
What Bible Translation is the Most Accurate?
There are good, accurate translations you can find in each format so let me share those with you.
Formal Equivalence (Word for word)
KJV – King James Version
NKJV – New King James Version
AMP – Amplified
ESV – English Standard Version
NASB – New American Standard Bible
Dynamic Equivalence (Thought for thought)
NIV – New International Version
NLT – New Living Translation
CSB – Christian Standard Bible
Free Translation (Paraphrase)
MSG – The Message
GNT – Good News Translation
Just a reminder if you are beginning your Bible reading journey, I would recommend choosing either a word-for-word or thought-for-thought translation. My personal favorites to read are the NIV and the NLT. These don't have to be your favorites they are just mine. By the way, I also use a parallel Bible which has four different versions in one Bible. It's quite possible you may have a different opinion. You may maybe even a different favorite version of the Bible you like to read and that is okay. The goal should not be to win an argument that benefits no one. The goal should be to encourage people to read the Bible, understand it, and then make sure they are doing what it says. James reminds us of this.
"Do not merely listen to the word, and so deceive yourselves. Do what it says." – James 1:22.
I know as you have read this it's possible some of your favorite translations were not mentioned. That is not because they are not good translations. It is simply because they can't all be listed here. As I stated earlier there are over 400 translations into the English language. Now that you understand how they were translated take the time to find one you understand and start reading it. If you happen to not be sure of a translation or version, you can always reach out to me. I will be glad to help you. The real joy is in discovering the truth of who God is and the wonder of his plan for your life. I am confident you can find that in whichever version you choose.
Photo credit: ©Sparrowstock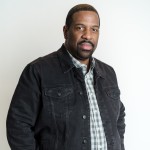 Clarence L. Haynes Jr. is a speaker, Bible teacher, and co-founder of The Bible Study Club. He is the author of The Pursuit of Purpose which will help you understand how God leads you into his will. His most recent book is The Pursuit of Victory: How To Conquer Your Greatest Challenges and Win In Your Christian Life. This book will teach you how to put the pieces together so you can live a victorious Christian life and finally become the man or woman of God that you truly desire to be. Clarence is also committed to helping 10,000 people learn how to study the Bible and has just released his first Bible study course called Bible Study Basics. To learn more about his ministry please visit clarencehaynes.com.
---
This article is part of our larger resource library of Christian questions important to the Christian faith. From core beliefs to what the Bible says about angels, we want to provide easy to read and understand articles that answer your questions about Christian living.
What Do Christians Believe?
How Old Is the Earth?
Who Is My Neighbor in the Bible?
What Does God Look Like?
Are Guardian Angels Real?
What Does it Mean to Be Zealous for God?
Related podcast:
The views and opinions expressed in this podcast are those of the speakers and do not necessarily reflect the views or positions of Salem Web Network and Salem Media Group.
Related video:
Although it is human nature to question and try to find the reasoning behind God's ways, I truly believe most of our "why" questions result from ignorance about Who God is or a lack of faith in what He is doing. Read more here.
Stock Footage & Music Courtesy of Soundstripe.com Thumbnail by Getty Images