Why and How Do I 'Speak the Truth in Love?'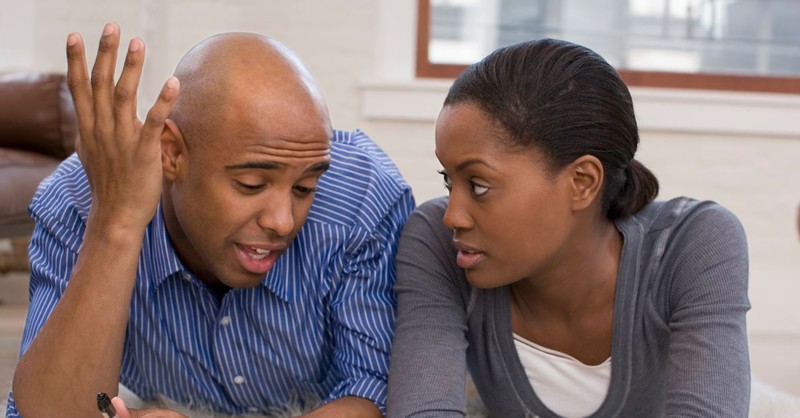 Speaking the truth in love is a scriptural principle designed to bring blessings and foster growth. Unfortunately, it's also a concept that's misused in harmful ways.
The phrase comes from the book of Ephesians, where Paul passionately shares the gospel and reveals God's beauty for believers who mature.
"Instead, speaking the truth in love, we will grow to become in every respect the mature body of him who is the head, that is, Christ." (Ephesians 4:15)
As a believer who wants to follow God's commands and live honorably, I've struggled to know what it means to speak the truth in love. I want to be helpful, loving, and honest. But I fail to do so, especially when my desire to get it right trumps relating well to those who I think have gotten it wrong. I've also experienced pain when others say they are speaking truth in love, but their words and actions are condescending judgments. That is not love.
Holding these two concepts together challenges me, but it's a tension worth exploring. 
What we believe about truth and love impacts how we live it out. Our version of love may focus on niceness without conflict, rather than love that transforms. Or, our understanding of truth may lead with legalism and self-righteousness. It's absent of the love that fuels healing and growth.
Paul's exhortation is designed to build up the body of believers—not tear it down. Both truth and love should lead us to connection with God and others. When truth is absent love, or love is absent truth, disconnection occurs.
Photo Credit: ©GettyImages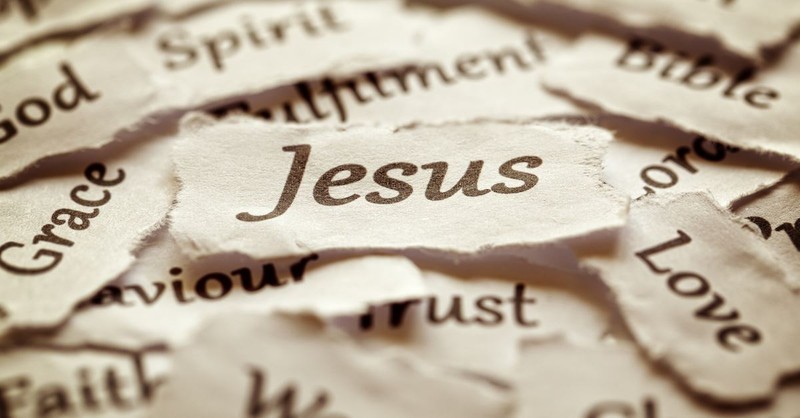 What Is Truth?
Truth includes constancies that can be counted on as reliable. This includes facts, like two plus two equals four. It also includes God's Word, His character, and how He sees the world He designed. God's constancies can be counted upon. They are reliable. But our ability to understand and see the fullness of God's truth is limited.
"Jesus answered, 'I am the way and the truth and the life. No one comes to the Father except through me.'" (John 14:6)
We need Jesus to show us the way and lead us in truth.
Our application of God's truth gets filtered through what's true about our experiences and beliefs. Our thoughts, feelings, attitudes, behaviors, and desires need God's guidance and revelation. What happens within us isn't yet the fullness of God's plan for us. Even so, it's true about what's happening now.
To experience God's truth in transformative ways, we must be vulnerable enough to reveal our internal truths and receive what aligns with God's truth.
Photo Credit: ©GettyImages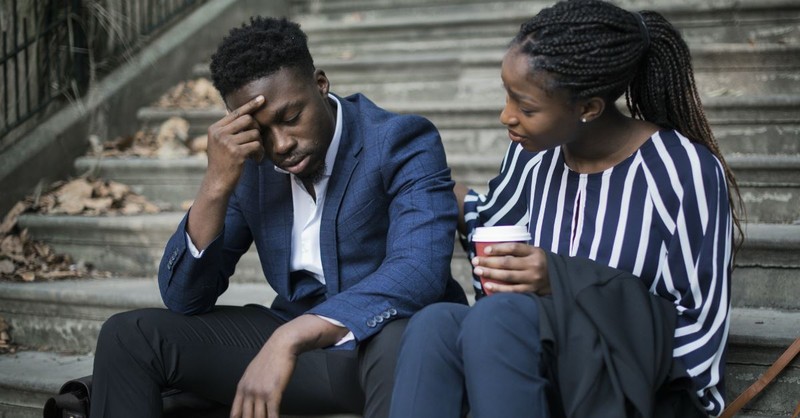 What Does Love Do?
In the context of truth, it's helpful to understand these critical elements of love.
Love is more than niceness. Sometimes loving acts don't feel good because pride and past experiences fight against the transformation that is fostered by loving engagement with God and others.
Love comes from being loved. God's source of love comes through engagement with His Spirit and through other people. We need to receive God's love to give it.
"And so we know and rely on the love God has for us. God is love. Whoever lives in love lives in God, and God in them." (1 John 4:16)
"We love because he first loved us." (1 John 4:19)
Love is experienced. When we engage with another person's story and walk with them through their challenges, they experience God's love through us.
Love is freely given. God's abundant love prompts us to love in return. He never forces us to love Him. We are not duty bound. This freedom of choice is a foundational principle to love.
Love is expressed through words and actions. Words alone are not enough to convey love. Loving actions give attention, offer practical support, and set limits, for the sake of the other person and relationship.
"Dear children, let us not love with words or speech but with actions and in truth." (1 John 3:18)
Love doesn't deny truth. Love doesn't deny what's true, even if what's true doesn't feel good.
If someone's actions hurt them or others, love addresses the truth of what's happening with a goal of healthy restoration. To ignore what hurts is to be dishonest with what's true.
Love that draws out another person's internal truth (thoughts, feelings, attitudes, actions, and desires) in light of God's truth is love worth celebrating.
"Love does not delight in evil but rejoices with the truth." (1 Corinthians 13:6)
Love doesn't demand your way. Loving truth is not about telling a person what to do, or trying to fix them, or expecting them to do things your way. It's about nurturing growth and connection within themselves, God, and others.
Love doesn't prove you are right. Loving truth isn't motivated by saying whatever is on our mind, or proving we know what's best.
"Love is patient and kind; love does not envy or boast; it is not arrogant or rude. It does not insist on its own way; it is not irritable or resentful." (1 Corinthians 13:4-5)
Love is empathetic. This may be the key element to speaking truth in love. Empathy enters another person's world. It values their inner truth and experiences, without necessarily agreeing with them. Empathy cares enough about another person's experience to speak truth and love from a position of understanding.
Photo Credit: ©GettyImages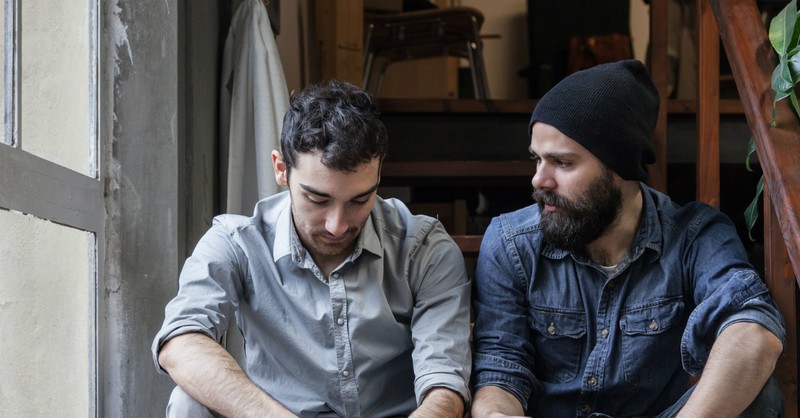 Why Speak Truth in Love?
Ephesians 4:15 tells us that speaking the truth in love helps us grow as believers. It brings about maturity for the individual and the church as a whole. Verse 14 tells us more about why, so we are not tossed to and fro by deceptive words and doctrines that disconnect us from the love of God. As mature believers we are equipped for God's good, worked out in and through us.
In a recent situation, two people attempted to speak truth in love to me. One spoke authoritatively without empathy. Their words focused on what I did wrong and how doing it the way they thought was right would fix things. The other person entered my world. She took time to understand a bigger picture, one that included good and bad. She spoke truth in the context of care. As a result, I was able to acknowledge change in me that helps me grow personally and develops healthier connections with others.
We speak the truth in love to pursue growth and maturity that edifies the community of believers (Ephesians 4:16).
Photo Credit: ©GettyImages/Lorenzo Antonu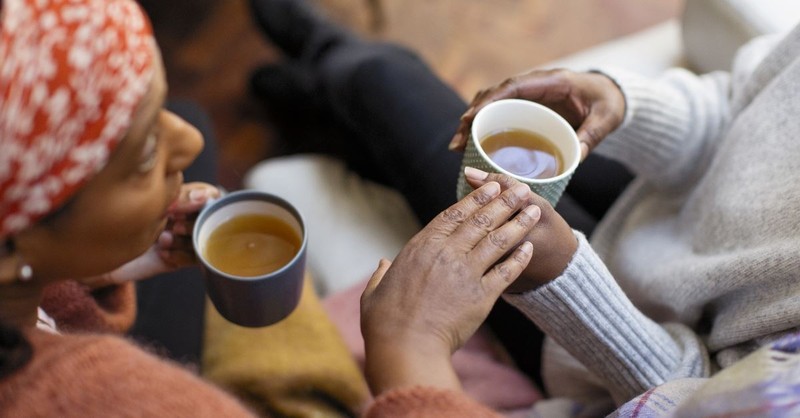 What Truth in Love Requires
Our understanding of God's truth gets filtered through our deficits. We need God's guidance and revelation as much as anyone else. We are not the final arbiters of God's truth, nor is the person we love.
Our ability to love well is limited by how much of God's love we have received for ourselves. We cannot give out of what we do not have. Truth in love requires us to remain connected to the source of truth and allow God's love to penetrate our hearts.
Love includes compassion, mutuality, freedom, acceptance, and safety. It fosters personal responsibility as a component of maturity.
Love moves a relationship towards these things, and sometimes does so through saying what's hard to hear—with empathy and limits.
How Can We Speak Truth in Love?
When we speak truth without love it is condescending, critical, commanding, curt, callous, and/or condemning. It's absent the freedom and mutuality necessary for love to thrive.
When we speak the truth with love, we are compassionate, empathic, honest, humble, and honoring of ourselves, God, and others. We are willing to bring good and bad into the light of relationship. We allow others to do the same. For us to offer truth and love together, we must embrace our best understanding of truth while allowing the other person the freedom to choose how they respond. They are free to agree or disagree. Accept or deny.
True love is a choice. Where fear exists, love cannot grow.
"There is no fear in love. But perfect love drives out fear, because fear has to do with punishment. The one who fears is not made perfect in love." (1 John 4:18)
Photo Credit: ©GettyImages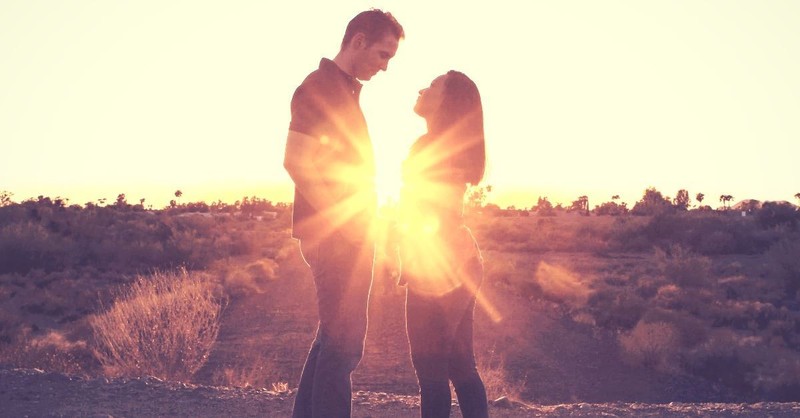 10 Practical Tips for Speaking the Truth in Love
1. Gain Understanding.
Gain an understanding for the other person's experiences, thoughts, and feelings. Listen to their reality and consider how it impacts them. You don't have to agree (Romans 12:15).
2. Recognize your understanding is limited.
Don't assume you know all there is to know. Only God has the full picture. Ask the Spirit to speak to you and the person you're speaking to (Proverbs 21:2).
3. Develop relationships.
Loving truth is most effective within relationship with others. Engaging with another person on a regular basis provides opportunities for connection. Growing connections, with respect and empathy, build safety and trust. It also builds equity for saying hard to hear things from a place of compassion. Don't tell others truth simply because you're acquainted, or have spent time with them (Hebrews 10:24-25).
4. Guard your tongue.
Recognize when your words are a backlash of anger and frustration rather than benevolence and care. Choose words carefully. Examples can be seen in James 3, Proverbs 13:3 and Psalm 143:3.
5. Recognize red flags that what you're about to say isn't loving truth.
"Can I be frank?" "I'm just being honest." "You're too…" Our inclination is to self-protect and these phrases tend to be indicators of self-protection in the form of self-righteousness (Matthew 15:18).
6. Don't ignore your own truth.
What's happening in you? Are you aggravated? Do you see injustice that needs to be righted? Are you driven because someone isn't doing what you think they must do? Take a look at James 1:23-25 or 1 Corinthians 11:28-32.
7. Connect more than correct.
Connection lays the foundation for effective correction when needed. If correction is your instinctive response, consider when connection is needed first (James 1:26).
8. Connect, don't control.
Control happens when we focus on our version of good for someone else and expect it to happen. Control justifies, blame-shifts, manipulates, and dishonors the personhood of another (Romans 16:17-18).
9. Notice defensiveness within yourself.
Our tendency as humans is to right wrongs and defend our version of right. Where there is a defensive focus on our way, we are unable to express love well (Isaiah 55:8-9).
10. Trust the outcome with God.
Ultimately, the outcome belongs in God's hands. It is not up to us to make things happen our way (Proverbs 3:5-6).
Speaking the truth in love is powerful when used the way God designed it. When has this happened to you? What was the outcome?
Want a reminder of the ten tips listed above? Grab a printable version of 10 Practical Tips for Speaking the Truth in Love.
Photo Credit: ©Unsplash/Denisse Leon
---