Why Christmas is Even Better than You Think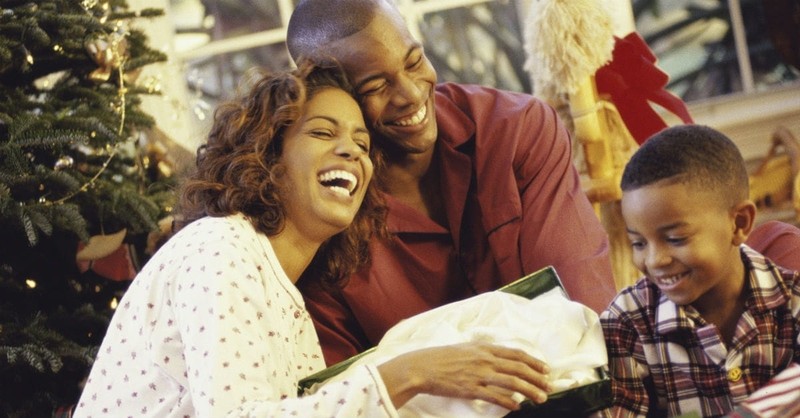 I clutched the New Testament pages of my worn and highlighted Bible, as I read through the gospel of Mark. Matter of fact and quickly moving, I sped through the life of my Savior morning after morning, miracle after miracle. We so commonly know of Him, even if we don't fully understand who He is. Those in His own hometown, including His family, thought He was crazy when He stepped out of the simple life He was born into and into His earthly ministry of miracles. 
Christmas can make us feel like we're crazy. We abide in an ever-increasing "PC" society that refuses to give the holiday's namesake it's greeting. Commercialism threatens to cheapen the man that raised people from the dead and healed them miraculously. Disheartenment can drown out our holiday cheer, leaving us to feel like the kid in Home Alone …"is this a joke?" 
Christmas always was…
Those who flip through the pages of His life daily feel an undeniably real presence. He is as real as the pinch I feel on my arm. "In the beginning was the Word, and the Word was with God, and the Word was God. He was with God in the beginning" (John 1:1). Jesus knew us before we were born. He died for our mistakes before we made them. Fully God, He knows every part of who we are, the line of ancestry we came from, where we will be, and the purpose for our lives. All of the answers that we instinctively yearn to know, He holds in the palm of His hand. Time we invest in learning who He was on earth and is in heaven peels back the layers of who we are, and where we are going.
Christmas still is….
The life we are living right now is intended to be joyful. We were each birthed with a purpose so great, that Jesus couldn't bear to see us shut out of heaven on account of the sin in a fallen world. He came to earth as a baby, to make a difference in our lives, today. He is here with us, walking with us, as He promised. "I will never leave you"(Matthew 28:20). For those of us who embrace and accept Him as our Savior, that daily stroll is our concrete reality. 
"I came so that you would have life, and have it to the full" (John 10:10).
That word "came" in the Greek context, is used in the present or imperfect tense. Imperfect tense is a grammatical tense which expresses the past as an action which was still going on at the point in time described (wiktionary). He came, is here, and is coming again. Through the triune God we worship, Jesus was always with God, came to earth, but never left us, for His Spirit lies in us when we believe. 
Christmas will always be…
"Now to Him who is able to do far more abundantly beyond all that we ask or think, according to the power that works within us, to Him be the glory in the church and in Christ Jesus to all generations forever and ever. Amen" (Ephesians 3:20).
Christ has a hold on time. This verse is not just referring to worldly time, but a universal, unbroken time period. As every life in this world arrives in perfect time, so did He. But, you see, He never left. He remains. What began as He was with God at the creation of the world will be complete as He takes His beloved home … forever. 
All that we can ask or imagine can be signified by this all-encompassing way Christ permeates all time. It's unfathomable. It's impossible. It's God. Our faith in Christ is reflected by our celebration of His entry onto earth. 
"Let them see the full extent of Your power that is at work in those of us who believe, and may it be done according to Your might and power. Friends, it is this same might and resurrection power that He used in the Anointed One to raise Him from the dead and to position Him at His right hand in heaven. There is nothing over Him. He's above all rule, authority, power, and dominion; over every name invoked, over every title bestowed in this age and the next" (Ephesians 1:18-19).
Forever. Christmas is even greater than we think, because it's impossible for us to know the all surpassing greatness that our God is. 
Father, 
Praise You for Christmas, and that its mystery is opened up wider the more we dive into the story in the pages of Your Word. Thank you for leaving it behind for us to cling to and learn from. We stand gripped in awe of You, Father. Jesus, by the authority You have, heal us the way only You can. From the heart. From the inside, out. So that we may know your close proximity as the days draw nearer to hugging You in heaven. We love you, Jesus. 
In Your Name we pray, 
Amen. 
Photo credit: 
Meg encourages others to seek Him first through her life as a stay-at-home mom, career as a freelance writer, teaching Emoti-moms Weekly Bible Study, and leading the kids worship teams at her local church. She resides in a small, Northern lake town with her husband of ten years, two daughters, and their Golden-doodle. Meg writes about everyday life within the love of Christ on her blog, http://sunnyand80.org.