Why Hospitality is Important to the Kingdom of God
Tony Merida

Author, Pastor

2015

29 Oct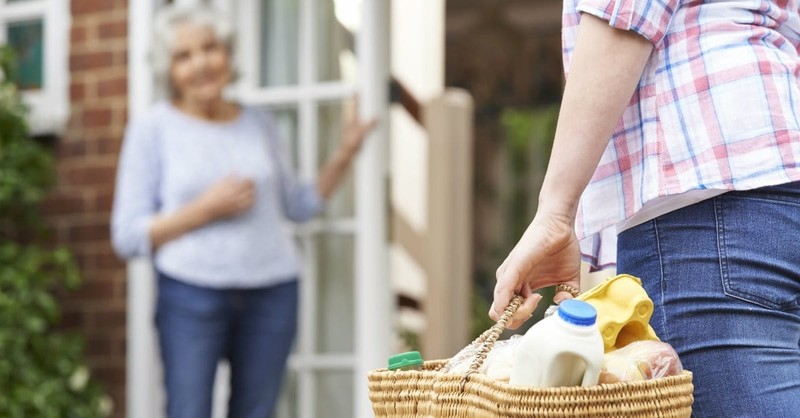 Hospitality Taught and Exemplified by Jesus:
Many don't see how much Jesus taught and exemplified hospitality. Jesus ate with sinners throughout His earthly ministry. He received children gladly. He taught us to invite the lowly to parties and to welcome strangers. He prepared breakfast for His wayward disciples, including Peter who had betrayed Him. He ate with the Emmaus disciples after His resurrection. Before His departure, He said He was going to "prepare a place" for His people. Jesus also instituted the Lord's Supper, giving new meaning to the Passover meal, and told us that He will drink it again with us when "the kingdom of God comes."
Jesus' miracles were sneak previews of the kingdom of God to come. In the coming kingdom, there will be no demon-possessed men, no storms to calm, no sicknesses to cure, and no tears of the bereaved to wipe. Each time Jesus performed a miracle, He gave us a taste of what's coming. His first miracle was significantly at a wedding party. The King gave us a glimpse of the ultimate party to come. Happiness, joy, fellowship, and sweet communion with the King awaits His bride.
The promise of enjoying Jesus' glorious kingdom is made possible by His gracious provision. Paul tells us that we were formerly "strangers . . . having no hope and without God in the world" but then adds the good news: "But now in Christ Jesus you who once were far off have been brought nearby the blood of Christ." Christ came out to us, to bring us in to the family, at great sacrifice and cost. Now we enjoy the unspeakable privileges of the King's hospitality.
The question that we must ask ourselves is whether or not we're practicing Jesus-like ministry. Many Christians see Jesus as a personal moral example (and rightly so), but not as a social example. But why not? When you become a Christian, your social life, how you interact with others, should change also. Do you have a reputation for hanging out with shady company for the purpose of showing them grace? Don't get me wrong. I'm not advocating a cavalier spirit, and certainly not condoning sin. But I'm definitely advocating Jesus-like ministry. Jesus was separated from sin, but never isolated from people. And He definitely wasn't the incarnate kill-joy. Sinners loved being with Jesus. The poor and vulnerable found hope in Him. It was the religious neatniks that got upset with Him. What about you? Does your social life look like His?
In his book Eating Your Way through Luke's Gospel, Robert Karris says, "In Luke's Gospel, Jesus is either going to a meal, at a meal, or coming from a meal." Luke gives particular attention to Jesus' table ministry. Tim Chester reflects on this in A Meal with Jesus, as he looks at six particular chapters in Luke (5; 7; 9; 14; 22; 24). He poses an interesting question during the introduction, "How would you complete this sentence: The Son of Man came . . ."? Many Christians would answer (1) "The Son of Man came not to be served but to serve, and to give his life as a ransom for many," and (2) "The Son of Man came to seek and to save the lost." That's correct. But Luke also adds "The Son of Man has come eating and drinking." Chester writes: "The first two are statements of purpose. . . . The third statement is a statement of method. . . . His mission strategy was a long meal stretching into the evening. He did evangelism and discipleship 'round a table with some grilled fish, a loaf of bread, and a pitcher of wine."
Following Jesus includes following His practice of hospitality—joyous, authentic, generous, countercultural, and hope-filled hospitality. When Jesus says, "Come follow me," He isn't calling us to offer a class or start a program, but to follow His way of life. And that way includes opening up our homes and lives to others. But before we'll do this, we must open our hearts.
Opening Our Hearts
If we aren't showing hospitality, we must ask "Why not?" At the end of the day, it's a heart issue. The goal is to open our hearts to people, not merely pass the potatoes.
[Editor's Note: This excerpt is taken from Ordinary: How to Turn the World Upside Down by Tony Merida, Copyright © 2015 by Tony Merida. Used by permission of B&H Publishing Group. www.bhpublishinggroup.com.]
Tony Merida is the founding pastor of Imago Dei Church in Raleigh, North Carolina. Tony is the author of Faithful Preaching, coauthor of Orphanology, and serves as a general editor and contributor to the Christ-Centered Exposition Commentary series along with David Platt and Danny Akin. He is married to Kimberly, with whom he has five adopted children.
Publication date: October 29, 2015