Why it Is Good to Give Thanks
Daniel Henderson

Strategic Renewal Ministries

2009

20 Mar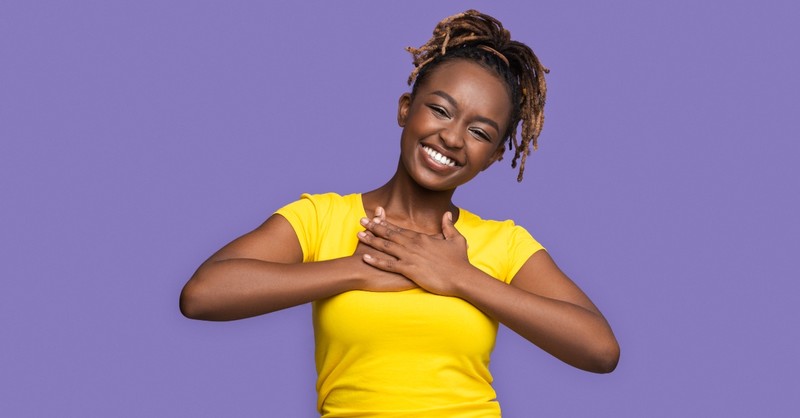 Brought to you by
Every Sunday morning for over 20 years, with very few exceptions, I have gathered with a group of prayer partners to read a Psalm and then spend an hour in worship-based prayer. Typically, we have started at 6:15 AM. The worship in the Word is sweet and the Spirit always guides us as we take time to specifically focus on prayers for the Sunday services of the church and all God wants to do through them.
This past Sunday was no exception. We enjoyed an hour of prayer from Psalm 92. The first verse of the Psalm is very familiar but, as often happens, struck me in a fresh way. It reads:
"It is good to give thanks to the LORD, and to sing praises to Your name, O Most High; To declare Your lovingkindness in the morning, and Your faithfulness every night." Psalm 92:1-2
Maybe it is just me, but I am noticing that during these ever-difficult days in our nation, people are either responding with a deeper gratitude for the simple blessings of life or they are lapsing into grumbling about how tough things are. One thing is clear; it is still GOOD to give thanks to the Lord, even in 2009 - especially in these very challenging times.
But Why?
I have considered the reasons it is good to give thanks to the Lord. I see a HEAVENWARD reason, an INWARD reason, a BACKWARD reason, and a FORWARD reason.
With a HEAVENWARD view, it is truly good to give thanks to the Lord - because in our gratitude we again recognize the priority of God's glorious and unchanging power. Our financial security, family situation, and personal health may change - but He never changes. When we give thanks, our hearts and minds are "renewed in knowledge according to the image of Him who created" us.
In gratitude we remember that while life may feel bad, God is still good - all the time. When thankful, we can rejoice in the name of the Most High God who is sovereign, just, gracious, merciful, and true - in spite of the earthly forecast. As Psalm 92:2 says, "To declare Your lovingkindness in the morning and Your faithfulness every night." Gratitude makes our theology real and practical every day.
From an INWARD standpoint, it is good to give thanks to the Lord because it changes us. Isaiah 26:3 reminds us, "You will keep him in perfect peace, whose mind is stayed on You, because he trusts in You." Gratitude promotes peace in the midst of the storm. "Whatever my lot - Thou has taught me to say, 'It is well with my soul.'" We are able to count our blessings rather than complain about our burdens. Anticipation can replace anxiety and worship can replace worry when we realize how good it is to give thanks.
Psalm 107:22 declares, "Let them sacrifice the sacrifices of thanksgiving, and declare His works with rejoicing." Just as Old Testament sacrifices were accompanied by thanksgiving, so we sometimes have to sacrifice some things in order to give thanks. We sacrifice our self-trust, human reason, personal expectations, disappointments, and even our very real pain in the midst of trials. We come to our Living God and say "thank you" in faith. The result is that we are able to declare His works with joy. Joy is an abiding well-being that transcends circumstances because is it rooted in spiritual reality. Truly, gratitude rearranges the interior of my troubled and doubting heart.
From a BACKWARD angle, it is good to give thanks to the Lord because we recognize the pattern of His wonderful works in our life. Christians can be very forgetful, just like nine of the ten lepers in Luke 17:11-19 who never came back to thank Jesus for healing their bodies. One returned to receive a healing of soul in his worshipful gratitude.
Psalm 107 repeats the call five times, "Oh, that men would give thanks to the LORD for His goodness, and for His wonderful works to the children of men!" (vv. 1, 8, 15, 21 & 31). Reflect on His wonderful works in the story of your life. What has He done for you? Can you see the pattern of His faithfulness and care? Don't forget all He has done. His past works will change the way you look at your present situation and your future path.
Finally, it is good to give thanks to the Lord from a FORWARD standpoint. We learn that some things in this life simply cannot be trusted. The Stock Market. Politicians. Big business. Media. People. Ourselves. But when we give thanks, we are reminded of the One in whom we can trust for the next chapter of life. "Because He lives, I can face tomorrow. Because He lives, all fear is gone. Because I know He holds the future, and life is worth the living just because He lives." If the living God is good, has been good - then He will be good with every step I take into the future.
God's Good Will
Hebrews 13:15 gives this command to our hearts: "Therefore by Him let us continually offer the sacrifice of praise to God, that is, the fruit of our lips, giving thanks to His name." Also, 1 Thessalonians 5:18 is clear: "In everything give thanks; for this is the will of God in Christ Jesus for you."
So, God's good will for your life is to give thanks - and there are many reasons to do it. Let the fruit of your lips give thanks to His name today. By Jesus Christ, and through His life in you, it can happen - and it will be good. He has promised.
Copyright © 2009 Daniel Henderson. All rights reserved.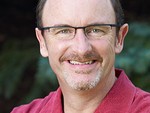 Daniel Henderson is Founder and President of Strategic Renewal, a ministry focused on igniting the heart of the church through personal renewal, congregational revival, and leadership restoration for the glory of Jesus Christ. An accomplished speaker, teacher and author, Daniel travels across the U.S. leading seminars and events that motivate individuals and entir
e congregations to greater passion and effectiveness in prayer. With 25 years of pastoral experience, he offers individuals and churches the spiritual tools for a more intimate relationship with God.
Be sure to check out Daniel's radio show Daily Renewal at OnePlace.com.
Photo Credit: ©Getty Images/Prostock-Studio
This article originally appeared on Christianity.com. For more faith-building resources, visit
Christianity.com.