Why Self-Denial is Not Self-Hatred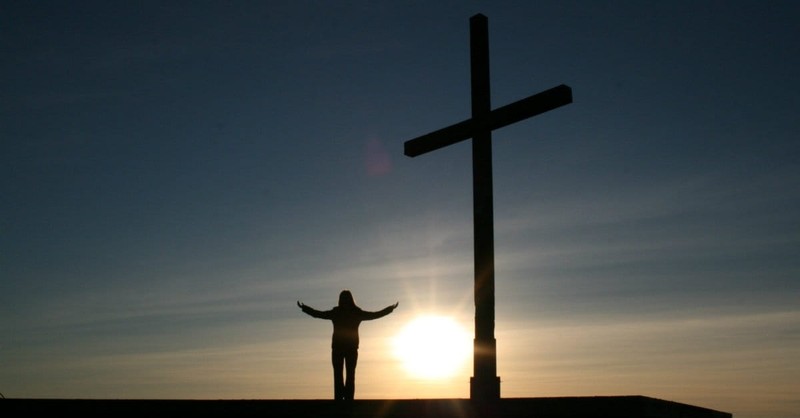 Jesus doesn't hand out Get Out Of Hell Free passes—he hands out crosses. With his typical candidness, he said, "If anyone would come after me, he must deny himself and pick up his cross daily and follow me" (Matthew 16:24), and, in another turn of phrase, "Whoever does not hate his life is not worthy to be my disciple" (Luke 14:26). He warned it would not be those who merely profess his lordship over their lives that inherit the Kingdom of heaven, but those who demonstrate their love for God by doing the will of God (Matthew 7:21).
And what is the will of God? In his letter to the Thessalonians, Paul wrote:
"Finally, then, brothers, we ask and urge you in the Lord Jesus, that as you received from us how you ought to walk and to please God, just as you are doing, that you do so more and more. For you know what instructions we gave you through the Lord Jesus. For this is the will of God, your sanctification: that you abstain from sexual immorality; that each one of you know how to control his own body in holiness and honor, not in the passion of lust like the Gentiles who do not know God; that no one transgress and wrong his brother in this matter, because the Lord is an avenger in all these things, as we told you beforehand and solemnly warned you. For God has not called us for impurity, but in holiness."– 1 Thessalonians 4:3-7
The apostle specifies the sin of sexual immorality at the start of this passage, but he broadens his scope in verse 7: "God has not called us for impurity, but in holiness." We know from the totality of Scripture's teaching that God's will is for us to abstain from all forms of sin. He calls us to love him with all our heart, soul, mind, and strength. Such love entails keeping ourselves from what grieves and dishonors him.
However, I think we would all admit that desires to do things that dishonor God still exist within us—and this is where Jesus' command to "deny yourselves" comes in. Though our flesh influences us to sin, we are expected to resist its influences and "present our members to God as instruments for righteousness" (Romans 6:13). God doesn't expect us to do this perfectly. "He remembers we are but dust" (Ps 103:14), and, through the inspired writing of John, he anticipated we would still commit sin (1 John 2:1). But God does expect our lives to be characterized by self-denying, cross-bearing submission to him.
I don't know if you guys have experienced this, but as I have borne the cross of repentance, unbelieving onlookers have frequently accused me of hating myself. Believing my self-denying pursuit of Christ is poisonous to my wellbeing, they warn that the longer I continue down this road of wretched "self-deprecation," the deeper I will descend into all kinds of mental madness.
However, it is no self-hating thing to embrace the Christ's call to self-denial. Sure, he used the phrase "hate your life." But as I wrote a few months ago, he was speaking in hyperbole. He no more meant we should literally hate our lives than he literally meant we should hate our mothers, fathers, sisters, and brothers. With dramatic language he was beckoning us to love God supremely. He was calling us to prioritize God's will above all else—obviously including (but not limited to) our fleshly desires to sin.
Is Jesus inviting us into a dark and depressed state of existence when he calls us to abstain from the passions of the flesh? No—he is inviting us into his joy! The demonically ruled world contends that we must satisfy every desire of our heart to lead a fulfilled life (as long as we don't harm ourselves or anyone else). But Jesus, who is unmatched in knowledge and wisdom, contends that freedom from self-centered, sinful living leads to true fulfillment. The darkened mind believes self-denial is detrimental to our emotional health, but the omniscient God asserts that our souls are most healthy when we flee from sin and indulge ourselves in God.
If you are a disciple of Jesus, I am certain you will agree with me when I say that a self-denying pursuit of Christ really does lead to joy. Before I knew Christ, I lived according to the world's wisdom and feasted on every iniquitous meal for which my wicked heart hungered. And it was fun. I found great pleasure in my revelry. But it wasn't until God quickened my heart, led me to his Son, and gave me the power to resist my sinful urges that I began to taste the soul-satisfying pleasure I was created to experience. Picking up my cross and following Jesus does not lead me into despair; it leads me into inexpressible happiness and wholeness! The person I am today—seven years removed from my unbelief—is far healthier than I ever was while living at the whim of my sinful desires.
I do not deny myself because I hate myself. I deny myself because I love both God and myself. Living for the will of God is not only right; it is what is best for me.
This article originally appeared on moorematt.org. Used with permission.
Matt Moore is a Christian writer living in New Orleans, Louisiana, where he moved in 2012 to help plant NOLA Baptist Church. Matt spends his days drinking way too much coffee and writing about a wide variety of topics at www.moorematt.org. You can find him on Facebook or follow him on Twitter.
Image courtesy: Pexels.com
Publication date: February 13, 2017