Why We Need to Talk about Shame
Nikki Godsil

iBelieve Contributor

2020

30 Jun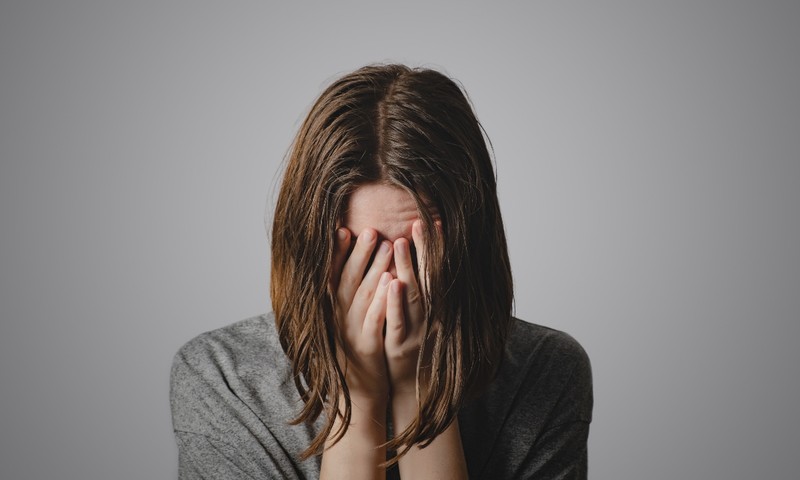 The world feels darker today than it has in a long time. The circumstances surrounding racism and a global pandemic are unearthing some fundamental things we need to address. Truth is under attack and without it, justice cannot be found. How do we move towards consistent, positive change? How do we find truth in the midst of constant misinformation?
A Nation's Shame and an Unpopular Message
The prophet Isaiah dealt with some parallel issues back in 700 B.C. when speaking and writing to the nation of Israel. He was tasked with speaking for God; confronting the people and their leaders with God's commandments and promises. His ministry, which lasted about sixty years, was not very popular. God's commandments were a controversial threat to the people's continual disobedience.
The first half of Isaiah concentrates on scathing denunciations and pronouncements that directly call for Judah, Israel, and the surrounding nations to repent of their sins. The last chapters of Isaiah stand in contrast by delivering the consolation prize of repentance, which were hope and future blessings through the coming Messiah. His message then is the same message we, as a people, need today: return, repent, and be renewed. When we trust in God's redemption through Christ, we can rejoice knowing our savior has come and will come again!
So, what does the process of return, repent, and renewal look like in practical terms? When we take a closer look at Isaiah 59, we see a detailed plan that exposes sin and how confession and redemption reward the hard work of exposure.
The Shame That Builds Walls between Us and the Father
"But your iniquities have separated you from your God; your sins have hidden his face from you, so that he will not hear." (Isaiah 59:2 ESV)
Where can we find the first instance of separation and hiding in the Bible? When Eve bit into the forbidden fruit. Shame was the result of her sin. Shame has been plaguing us since the Garden of Eden. This result caused both Adam and Eve to hide from each other and God (see Genesis 3:7-11). Through feelings of shame, we as a people begin to experience the effects of separation from our God. We begin to build a wall, starting with a building block of shame as the cornerstone, which then begins to divide us from the very thing we were created to desire and need: His presence.
Sin offends our Holy God and creates a wall of separation between us and him. Isaiah identifies in verse two that God cannot tolerate, ignore, or excuse sin because He is holy. Sin cuts people off from Him, forming a wall to isolate us. We must first identify the sins before we are able to confess them.
Isaiah goes on to describe the effects of sin, "For your hands are stained with blood, your fingers with guilt. Your lips have spoken falsely, and your tongue mutters wicked things. No one calls for justice; no one pleads a case with integrity. They rely on empty arguments, they utter lies; they conceive trouble and give birth to evil" (Isaiah 59:3-4 ESV).
When we sin, pride propels us to hide our shame in the activities of our day and even in the traits of our personalities. Ashamed of our failures and weaknesses, we do just about anything to hide them from others and from God. We hide in our busyness, housework, yardwork, and hobbies. We hide behind our computer screens, Facebook posts, Instagram stories, Netflix binges, and ESPN. We hide behind our earphones, cellphones, fashion facades, education facades, and even pulpit facades. We hide with timidity, sarcasm, humor, and bravado. We hide with diversionary conversations, outright lies, procrastination, drugs, alcohol, and pornography. We hide behind anything to conceal our shortcomings and to defend ourselves from more harm.
The Instincts That Led Us Here
The defensive wall of sin is explained well in Isaiah 59: 7-8 (ESV), "Their feet rush into sin; they are swift to shed innocent blood. They pursue evil schemes; acts of violence mark their ways. The way of peace they do not know; there is no justice in their paths. They have turned them into crooked roads; no one who walks along them will know peace."
A shame defended by pride can wield great power over us. Shame and pride hold hands to build false defenses, promising safety and separation, yet yielding only turmoil. Our wall of sin leads to impatience, the shedding of innocent blood, the pursuit of evil schemes, violence, a lack of justice, and a lack of peace. The wall begins to grow so tall, we lose sight of where it started.
Our instincts to hide aren't wrong, that's what is so misleading about sin. We unknowingly enter into sin a majority of the time, just like Eve did when she entered into conversation with the serpent in the Garden of Eden. We are meant to find refuge in Jesus, but the enemy creates a crafty defense system that keeps us comfortable but isolated us from hearing Him.
How the Enemy Leverages Our Shame
This is how the enemy works, by presenting counterfeits to God's standard of truth (John 10:10). We see Satan deliver his first counterfeit to God in the garden when he distorts the commands of the Lord originally given to Eve. All he had to do was formulate a clever question. Let's look a little closer at this conversation where sin entered the world.
"Did God really say, 'You must not eat from any tree in the garden'?" (Genesis 3:1) ESV.
God never said Eve couldn't eat from any tree. He said she couldn't eat from the Tree of Life, but in her response to the serpent, she added to the original command by stating she also couldn't touch it (Genesis 2:16). The serpent's question placed doubt in Eve's mind.
Eve stated she could not eat or touch the tree of life, which is a distortion of God's original command (Genesis 3:3). Eve fell into sin unknowingly and from this moment on, we see her sin begin to magnify until it resulted in her choice to eat the forbidden fruit and hide behind the fig leaves (Genesis 3:7-8). The wall of sin began with Eve entering into conversation with the serpent, and it led to the fall of man.
So how do we identify the foundation blocks of our own defensive walls isolating us from God? What does the process of sin exposure look and feel like? How do we move forward in truth and create consistent change in our modern culture?
What Makes Freedom from Shame Possible
Isaiah 59: 9-11 explains, "So justice is far from us, and righteousness does not reach us. We look for light, but all is darkness; for brightness, but we walk in deep shadows. Like the blind we grope along the wall, feeling our way like people without eyes. At midday we stumble as if it were twilight; among the strong, we are like the dead. We all growl like bears; we moan mournfully like doves. We look for justice, but find none; for deliverance, but it is far away."
Israel willfully persisted in rebellion and the nation became unable to recover from their sin. Isaiah explained how sin fills the space left when God's truth no longer fills our lives. We stumble, grope along our defensive wall, growl and moan mournfully as we seek out justice and deliverance. Sin exposure feels bad, but if we are willing to allow the Holy Spirit to expose our sin, we can begin the process of deliverance.
As I wrote in my first book, She Writes for Him, Stories of Resilient Faith, "For God to begin to make beauty out of the ashes of shame, we have to admit self-sufficiency isn't enough. Numbing the pain only gives it room to grow. It's in the acknowledgement and bringing it into light, that shame finally loosens its grip on life. As we humble ourselves before the Lord, the deceit that drapes over us like a blanket slowly lifts. Talking about the pain births new hope for fulfillment and purpose."
When we invite the Holy Spirit to reveal the sin in our lives, we are able to confess it in front of our Heavenly Father and repent of the sins we've committed (John 16:13). Repentance refreshes us and breaks down the walls isolating us from God (Acts 3:19).
The world's ever-changing standards of "righteousness" will tell you that you're not enough to be accepted and loved. The world says you have to hustle and earn your way into acceptance, but God says He loves you just as you are. Jesus died on the cross so you could come and be cleansed, not by the works of your own hands, but by His (Isaiah 1:18-19, ESV).
Redemption through the process of confession and repentance can only be done when we utilize the gift Jesus gave us when He died on the cross. The Holy Spirit teaches, reveals, and speaks life when we call upon Him and invite Him into our hearts to restore and heal our soul wounds (John 14:26, ESV). He casts out demons, removes us from demonic oppression, and grows us into the mighty oaks of righteousness we are created to be (Matthew 12:28).
Shame Requires a Washing
When we wash our dirty robes in the blood of Christ, we are then cleansed and able to walk into the "land" referred to in Isaiah 1:19. The word "land" is a prophetic statement referring to the restored Eden mentioned in Revelation 22.
"Blessed are those who wash their robes, that they may have the right to the tree of life and may go through the gates into the city." (Revelation 22:14, ESV)
The justice we seek and the deliverance we need, is found in Jesus Christ alone.
Isaiah 59: 16-20 describes the result of the work of confession and repentance:
"He (God) saw that there was none, he was appalled that there was no one to intervene; so his own arm achieved salvation for him, and his own righteousness sustained him. He put on righteousness as his breastplate, and the helmet of salvation on his head; he put on the garment of vengeance and wrapped himself in zeal as in a cloak. According to what they have done, so will he repay wrath to his enemies and retribution to his foes; he will repay the islands their due. From the west, people will fear the name of the Lord, and from the rising of the sun, they will revere his glory. For he will come like a pent-up flood that the breath of the Lord drives along. The Redeemer will come to Zion, to those in Jacob who repent of their sins."
The good news is our Redeemer has come! Jesus has already done all that we need to receive justice and deliverance. He will rescue our nation from the evil of racism, from the pestilence of a pandemic, just as He delivered Israel from the hand of their Assyrian and Babylonian enemies, if we choose to repent.
The battle we see in our midst today is nothing new; Satan is crafty, but he is not a creator! If we learn how to recognize his lies by arming ourselves with truth, his lies no longer work in our lives.
Return, Repent, Be Renewed
God knew it would be too much for any one man to accomplish, so He sent a Messiah who would personally step in to help (Romans 11:26-27). Whether we sin once or many times, out of rebellion or out of ignorance, our sin separates us from God and will continue to separate us from God until He forgives us and removes it. He is the antidote to breaking the power of shame and pride and He alone breaks down our defensive walls built upon the enemy's lies.
We move forward, creating a brighter world with Isaiah's age old message: return, repent, and be renewed. This is how we create a consistent change for the better. God-centered justice and peace are coupled with mercy and humility. Justice coupled with pride and prejudice is a demonic strategy.
I'll end with the wise words of Lysa Terkeurst, in her study of First and Second Kings, "We see things around us that aren't right. We recognize things that need to be changed. We identify what isn't in keeping with God's word. So, we have a choice to make a difference or not."
Photo Credit: © Getty Images/Photoboyko
Nikki is a wife and momma of four first, but put a Bible in her hand and message in her heart and she becomes a bold speaker for the Lord. As a nurse, turned stay-at-home-mom, turned writer, her passions span from holistic living to Holy Spirit healing. She is a gifted encourager and motivator, and she finds joy in helping others toward their own healing and teaching women about the saving grace of Jesus in truth and love.
At the core of who she is and what she does is this: "Serve God first, people second, and self last." You can find her on Instagram at @nlgodsil and on Facebook at Together in Faith with iBelieve.com.
---
Want more interaction with the women of iBelieve? Join our fans, writers, and editors at the iBelieve Facebook group, Together in Faith, for more videos, stories, testimonies, prayers and more. Visit here to join the community!