World Changers Changes Lives of Teens
Rob Oller

Crosswalk Correspondent

2003

25 Aug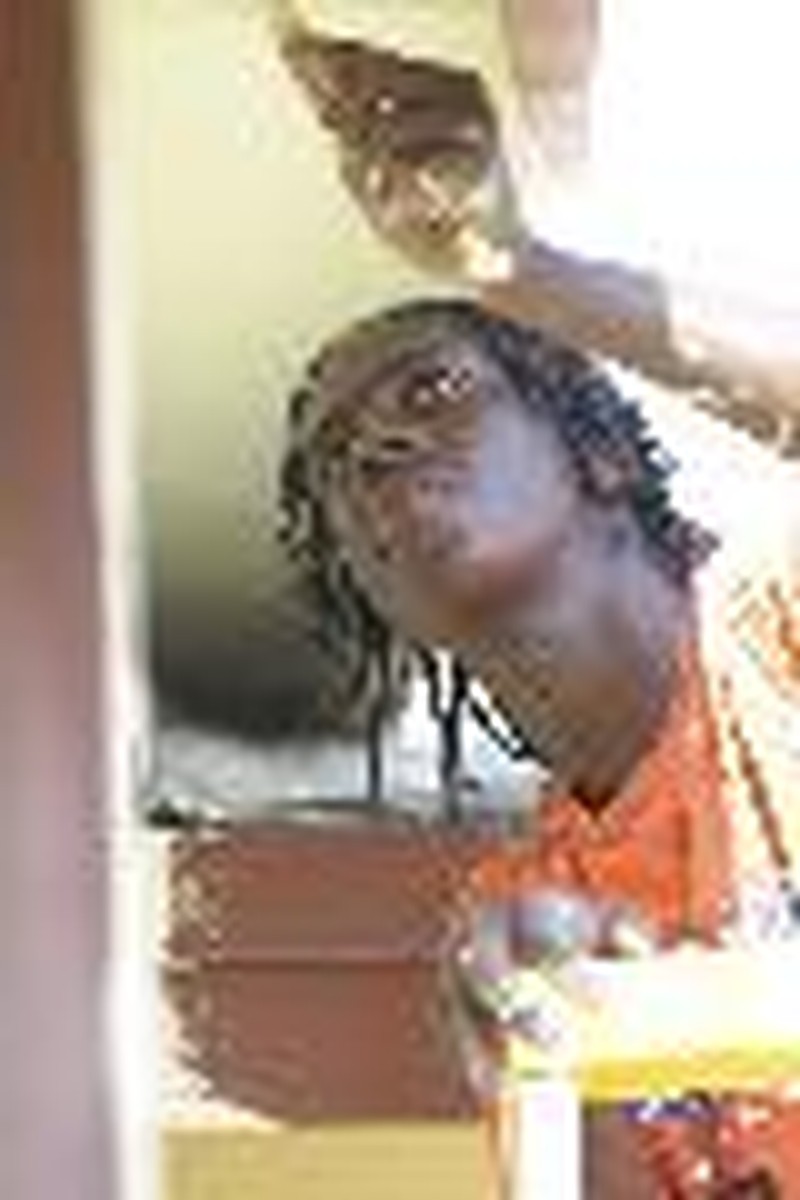 As friends worked on their tans and squished sand between their toes, Jared Wicker worked his tail off. This certainly was no day at the beach.

Instead, it was seven days of hitting the streets to get the Word out.

"It was almost a painful trip. We worked hard, but it was really good for kids and adults to see what church planters do. They're very unappreciated," said Wicker, a senior at Union Grove High School, north of Atlanta who spent a week working with other students for World Changers, a teen outreach program run by the North American Mission Board in conjunction with the Southern Baptist Conference.

For nearly a decade, World Changers has sent thousands of middle school and high school students to 93 sites in the United States, Canada and Puerto Rico to serve the needy, mainly on a request basis. Typically, teens pay about $275 to work. The jobs mostly involve construction projects - e.g. painting and cleaning houses and repairing and replacing roofs. But there also are community projects such as vacation Bible schools.
This summer, Wicker's team went in a different direction. World Changers began a new project called Power Plants, in which older students knock on doors, pass out Bible tracts and survey households to help men and women involved in the church planting process.

Wicker worked the summer in southern Georgia. He spent previous summer weeks in Savannah, Charleston, S.C. and Charleston, W. Va. doing World Changers roofing jobs. Teens typically stay at schools, where they sleep on air mattresses.

"The most rewarding part of it is being able to look at the house when you got there and see what it looks like when you're done," he said. "Then to see the look on the owner's face when you show him all the work that was done by teen-agers, for free."

World Changers recently completed its summer projects, and it's a sure thing that those 

students who participated enjoyed life-changing experiences.

"A lot of people go (to the project sites) and see how good we have it (at home)," Wicker said. "It puts a burden on your heart to serve people who don't have what we have. It's a life-changing experience where people recommit their lives to serving God. I haven't had one person come back and say they weren't changed in some way."

If nothing else, World Changer teens come to understand the meaning of hard work - and setting one's life to a schedule.

Students rise at 6:30 a.m. for breakfast before leaving for their work sites. They work until noon, take an hour lunch and a daily group devotional, then head back to work until 4 p.m.

After dinner, "campers" worship from 7 to 9:30 p.m., after which most head to bed.
The work usually is dirty and grimy, but showering is most students' least favorite part, Wicker said.

"You always want to take a shower right after you're done working, but there are no curtains; just showerheads stuck on a pole in the middle of the room," he said, still managing to chuckle at the memory.

Another benefit of spending a week with World Changers is developing friendships across state borders.

"Once you get to the work site it's awesome," Wicker said. "You split up into different teams. You get to know people from all over the country."

And you try to get to know people who wonder what in the world is happening to that house under repair.

"It's a great chance to witness," Wicker said. "People come up and ask, 'What are you doing to that house?'" And then when you get back to school, people ask what you did over the summer and you tell them, 'I paid to go work on somebody else's house for a week in 100-degree weather. And I did it because I love Jesus.'"

Learn more about World Changers  here,