Would God Consider You Teachable?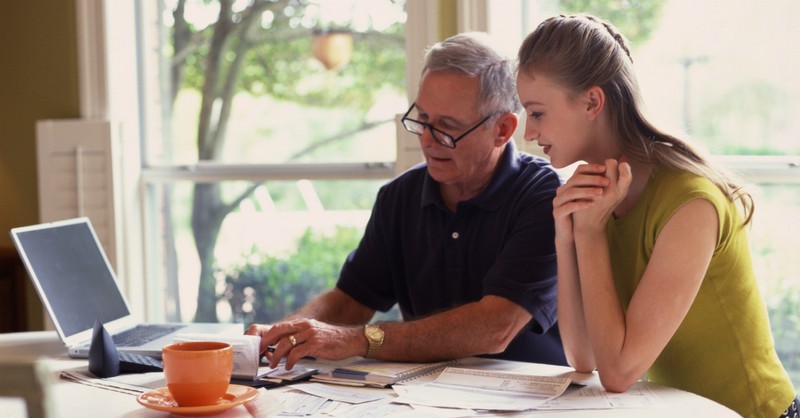 Would God consider me teachable?
I believe that is a question every Christian should ask themselves. Not just once, but on an ongoing basis. Throughout the Bible we receive a number of different stories, each offering a lesson to learn. We can read these stories as a means of building our faith, we can read them to be entertained, read them because we feel like we have to, or we cannot read them at all.
How we engage with the Bible has a direct impact on our faith. When we don't, there is still an impact. One significant difference between those who do read and those who do not is teachability.
What the Bible Says about Teachability
The Bible has plenty to say on the subject, but in each instance, being teachable is always a choice.
"The fear of the Lord is the beginning of knowledge; fools despise wisdom and discipline." (Proverbs 1:7)
"Pay careful attention, then, to how you walk—not as unwise people but as wise—making the most of the time, because the days are evil. So don't be foolish, but understand what the Lord's will is." (Ephesians 5:15-17)
Not everyone is teachable, though everyone is capable of being taught. We make the choice for ourselves when we are willing to learn and when we are not. And that choice always reflects our relationship with God. When we choose to read Scripture, we allow Him to speak into our lives and mold us into better people. When we don't, we accept how we are in the present, leaving less room for Him to change us.
But how can we grow without being taught?
Teachability between Generations
What is teachability? Simply put, to be teachable is to be able to learn.
Think back to the days of sitting in class during grade school, or even in college. We attended classes to gain knowledge, build skills, maybe earn a degree. Whatever the reason, how we went to school was not the way we wanted to leave. We sought growth in both our character and knowledge. That's the same way we feel when we send our children off to school today.
Somewhere between being in the classroom as a child and being an adult in the real world, we have lost our ability to be teachable. Christians are no exception. I first noticed this in the older generation. Growing up, and if I'm being honest even today, there has always been wisdom that elders wish to speak into my life. Maybe I am undergoing a problem, or maybe they just want to give some advice.
If they have something to share, they will. However, when they have a problem, not only do they typically avoid sharing, but they don't take any of my suggestions nor any of my wisdom. Maybe because they didn't ask, but that sure didn't stop them from sharing with me. I figured, surely if I could be teachable, so could they – but there was a difference. Many figured that because they were older, there was nothing they could learn from me. As the saying goes, "Been there, done that."
They would tell me things like, "You'll understand when you get my age," or, "That was before your time." Well, the Bible was before our time too, yet we know about that. We know about plenty of things before we were born. That's how we achieve wisdom, by learning about life from our own experiences and the experiences of others.
My generation is no different either. I've noticed that people my age not only avoid getting advice from their parents, but those who advise them are people who already think like them. Advice should challenge us, not just reaffirm.
Where did those older and younger go wrong in being teachable? We seem to reach a certain age and we either think we know everything or no longer care to learn. Yet, this is not what Jesus intended. He wants us to remain teachable for our entire lives.
"'Truly I tell you,' he said, 'unless you turn and become like little children, you will never enter the kingdom of heaven. Therefore, whoever humbles himself like this child—this one is the greatest in the kingdom of heaven.'" (Matthew 18:3-4)
When we are teachable, we act like the children - able to learn because we are humble. And when we are humble, we acknowledge we don't know everything. But there is someone who does.
To Be Wise Is to Be Teachable
Much like a student asking a question of a teacher in order to learn more, we can do the same with God.
"Now if any of you lacks wisdom, he should ask God—who gives to all generously and ungrudgingly—and it will be given to him." (James 1:5)
Being teachable means we still have the need for God's wisdom. When we decide we know everything, that implies that God has nothing left to teach us. We thus pretend like there is nothing else to learn. But how could that be true considering we are all sinners (Romans 3:23)?
God can give us wisdom through His Word, through prayer, but also the people around us. Whether older or younger, there is always something we can learn from the people in our lives.
Some reminders in my own life to live in the moment, practice patience, or love my parents, have come from my interactions with children. If we look deeply enough, there is bound to be at least one characteristic we should emulate in our loved ones. We have to be willing to grow, though, and willing to change ourselves for the better.
My hope is that as I get older, I will become like those before me – constantly making comments like, "That's before your time." Sadly, I have already done a bit of that, but I can change because I am teachable. There is more for me to learn, more for God to teach me.
When we live our lives as Christians, the only way to build our faith is to be teachable. We have to open ourselves up to growth, exposing the areas where we are weak and the areas where we are ignorant. Only then do we allow God to work in our lives. And He may just use those around us to do His work.
Photo Credit: ©GettyImages/Creatas Images
---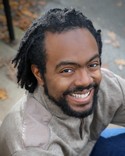 Aaron D'Anthony Brown is a freelance writer, hip-hop dance teacher, and visual artist, living in Virginia. He currently contributes work to iBelieve, Crosswalk, and supports various clients through the platform Upwork. He's an outside-the-box thinker with a penchant for challenging the status quo. Check out his short story "Serenity."
LISTEN: Being Complete in Jesus (Understanding Matthew 5:21-48)
Hearing Jesus is a devotional journey through the gospels, where we explore the teachings of Jesus chapter by chapter. If you're seeking to live a life that reflects God's, this podcast is for you.
The views and opinions expressed in this podcast are those of the speakers and do not necessarily reflect the views or positions of Salem Web Network and Salem Media Group.
WATCH: 10 Sins Christians Downplay (and Why They're So Destructive)
Stock Footage & Music Courtesy of Soundstripe.com Thumbnail by Getty Images