3 Sneaky Habits That Are Making You a Bad Friend
Chelsea Crockett

ChelseaCrockett.com

2017

25 Oct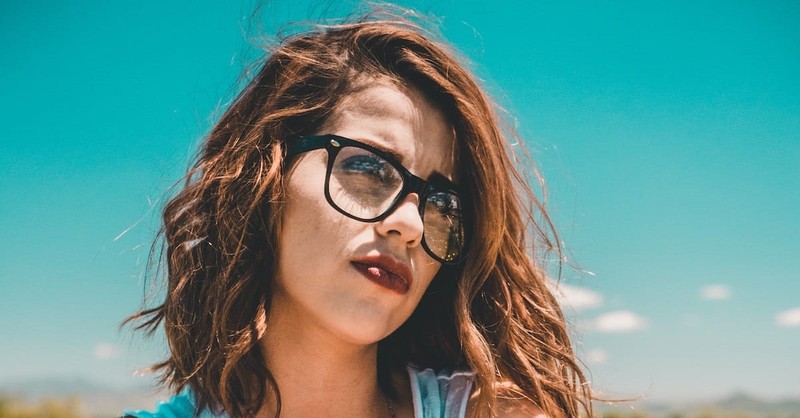 "A friend loves at all times, and a brother is born for a time of adversity." -Proverbs 17:17

Most of us don't strive to be bad friends. Actually, I would say none of us do! Yet, somehow it happens. Even though you don't mean to or realize it, you could be pushing your friends away or hurting their feelings with your bad habits. But, there is good news: you can fix those bad habit behaviors! It is all about recognizing them and making an effort to change. Here are a few bad habits that may be making you - and I - a bad friend.
1.    You always bring the conversation back to yourself:
There is nothing wrong with relating your experiences to your friend's, to make them feel like you "get" what they are going through. What's not okay is constantly bringing the conversation back to yourself. This shows that you aren't really interested in what your friend has to say and are more interested in talking about yourself. Friendship is a two-way street. Listening to their life victories or problems and sharing your own should be a give and take experience, not just a "give."
2.    You talk about them behind their back:
It is easy to fall into the gossip trap. We've all been there! It is important to keep gossip from becoming a habit. It will turn you into a bad friend and is harmful to both you and your friend. It can come back to bite you, and it can also be mentally toxic. Focusing on the negative in others and pointing out their flaws only makes you look bad to others. It may make you feel good about yourself for the moment, like you are better than them, but in the end everyone is equal. We all have our flaws, but we should focus on the positive in life and build each other up. This will make you a happier person and a more trusted friend.
3.    You cancel plans when something better comes along:
This hits you where it hurts, when you have plans with someone and are looking forward to spending time with them, but they cancel at the last minute. How many times have you done this to someone else? You have plans, but something "better" comes along and you put your friend on the back burner. Not cool! When you make a commitment, stick to it. You will be glad you made the memories and shared those experiences together. You never know when that friend will move away or when life's paths will take you opposite ways. Enjoy every moment while you can.
Like I said earlier, most of us don't wake up in the morning and decide to be a bad friend, but sometimes our habits get the best of us. Make sure you aren't making these three behaviors part of your life, and if they are, make an effort to repair any damage that may have been caused and get your friendships back on track. Admitting our faults is hard, but in the end our friendships, and our lives, are much better for it.
XOXO, Chels
"Therefore, as God's chosen people, holy and dearly loved, clothe yourselves with compassion, kindness, humility, gentleness and patience. Bear with each other and forgive one another if any of you has a grievance against someone. Forgive as the Lord forgave you. And over all these virtues put on love, which binds them all together in perfect unity." -Colossians 3:12-14

"Two are better than one, because they have a good return for their labor: If either of them falls down, one can help the other up. But pity anyone who falls and has no one to help them up." -Ecclesiastes 4:9-10
Photo courtesy: ©Unsplash

Social media sensation Chelsea Crockett made her debut on YouTube as BeautyLiciousInsider in 2011, and has since gone on to become a role model for millions of teens around the globe. Her channel features makeup tutorials, life advice videos, and everything in between, including messages about Chelsea's faith. Chelsea has appeared in Seventeen, Teen Vogue, and Trend Magazine, among others, and her website, ChelseaCrockett.com, is home to thousands of beauty, fashion, lifestyle, and advice posts. Chelsea's greatest passion is connecting with her fans and subscribers and using her voice to make a positive impact on viewers across the world. Chelsea will release her first book, Your Own Beautiful, nationwide on October 24, 2017.