3 Lessons Learned from being a Pastor's Wife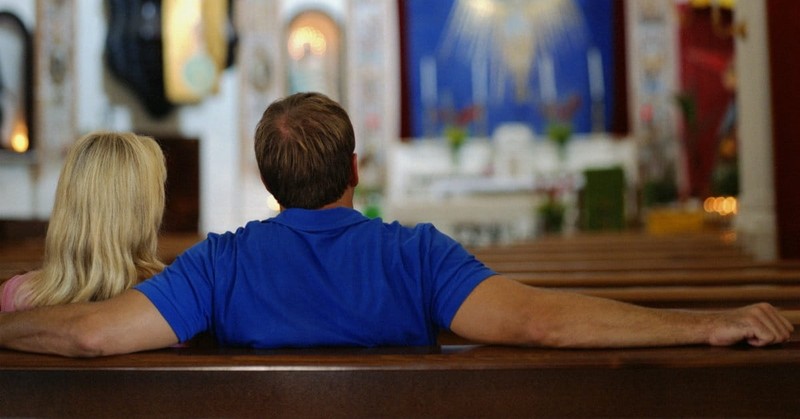 I never saw myself becoming a pastor's wife. Yet here I am. Sans the perfect hair, flawless makeup, home-cooked hospitality, pristine home, manicured lawn and everything else that screams pastor's wife. 
I'm a non-traditional, flat-haired, non-casserole-making pastor's wife. And this is what I've learned:
1. I am not like other pastors' wives.
And I'm okay with that. 
I am a pastor's wife because I am married to a pastor, but I was a pastor before he married me. I am just as much a pastor as he is. We are Senior Pastors together. We lead together. We cast and outwork vision together. Our calling is to minister together. It was a model I saw in my parents as they pastored our church together, and as an Australian, it is a model I have seen in the pastors of Hillsong Church, Brian and Bobbie Houston. 
It's not for everyone. 
Some pastors' wives have secular careers. Others are stay-at-home moms. Some women pastor at the same church as their husbands but in completely different capacities. There is no one-size-fits-all. You cannot cookie-cut a pastor's wife. I learned early on the fastest way to burn out is to try and be someone else. I am who I am and I will not apologize. And I will not make another woman feel small because her calling is dissimilar to mine.
Pastors' wives are not the same because God has unique gifts and callings for us all. 
2. Pastors' wives are just like you.
Yes, I just said pastor's wives are unique, but I would like to debunk a common myth: pastors' wives are not perfect. Let me reassure you, your pastor's wife is just like you.
She has good days; she has bad days. She folds the laundry. She steps on Lego pieces that her children "forgot" to put away. She loses her patience and screams at her kid while teaching him to drive. She doesn't pray 24/7. Occasionally, she bakes cakes that taste terrible. Her kids talk back to her. She has an opinion but chooses to shut her mouth (then again, some days, she will let you have it). She feels inadequate at times. She struggles with loneliness. She feels misunderstood.
Yet she shows up and sits on the front row every Sunday looking like that wasn't her week. 
Your pastor's wife is more like you than you know. If she ignores you in the grocery store, she didn't mean to. She doesn't have an ulterior motive; she is there to serve best she can. She doesn't deserve to be criticized or gossiped about because she has never done that to you. She has understood your life and your private struggles, and she's prayed. She's a good woman.
Just like you.
3. I can handle it (and so can you).
"Okay, Sarah, this is the big leagues. You can't flesh out anymore. Put your big girl pants on - you are the Senior Pastor."
That was the conversation I had with myself while doing my make up, the morning my husband and I became Senior Pastors of our church. 
How could I feel so ready yet so overwhelmed at the same time? 
But that morning I made a choice. I decided I would handle it - whatever "it" may be. There were no more excuses. I would not burn out or blow up. Circumstances would not get the better of me. I could handle it through Christ who strengthens me.
I've made good lifestyle choices in areas such as physical fitness, mental health, and spending time with God, but the amazing thing is, I have handled it. And the greatest contributing factor to my ability to handle it, I believe, is my decision to turn it over to God. 
Being a pastor's wife has certainly not been easy, and I know in this journey there will be greater challenges still. But I have decided this is my calling. Pastor's wife. Mother of Princes. Daughter of the King. In all things and in all situations, I can handle it because God is handling it for me. 
"And we know that for those who love God all things work together for good, for those who are called according to his purpose." (Romans 8:28 ESV)
Sarah Coleman is the mother of two boys and author of Expecting Daily Pregnancy Devotion - a daily dose of faith and hope during pregnancy. Visit her blog sarahcoleman.com.au for more words of encouragement.
Publication date: July 13, 2016