3 Steps to Finding Joy in the Midst of Trying Times
Zoe Hicks

Author

2015

29 Jan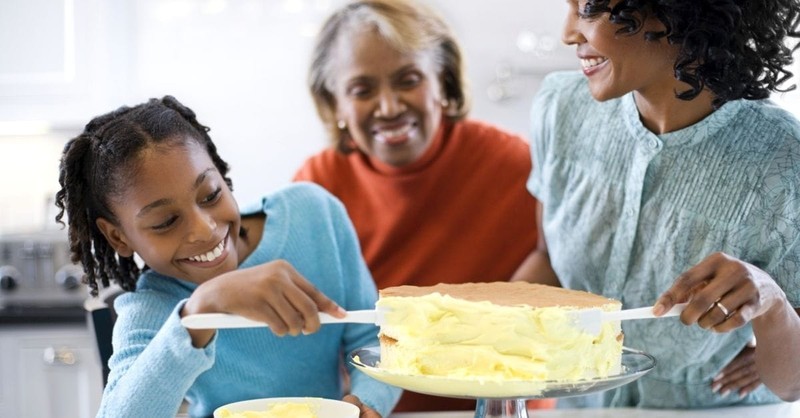 At the beginning of the new year, I find myself wondering, What will this new year bring? Terrorists in Paris recently killed twelve journalists and grieved a watching world; North Korea may soon have a long range nuclear warhead that can reach the United States. Can we find joy despite the nightly dose of bad tidings from the news commentators and despite anything negative that might be happening in our lives? My friend, Julia, has lived with a burden for years and has learned how to be joyful regardless of circumstances. Whenever I need to replace any gloom that creeps its way into my mind, I think of her.
Julia lives in constant pain. She suffers from a degenerative back disease, and though she has had several surgeries and takes medications daily, she is never pain free. Despite the crippling effect of the pain, she radiates joy.
"So, Julia," I asked her, "How do you stay joyful in spite of your pain?"
She rattles off rules that she lives by: "Don't pretend you have it all together; turn every day over to God; keep priorities in order."
As she continues, I'm amazed at the wisdom and grace God has given this dear friend. Here are three principles Julia shared:
1. Joy is a choice
"Choose joy," Julia says. "Happiness is based on our circumstances; joy is a choice we make regardless of our circumstances. The word happiness comes from the same root as the word 'happening,' meaning happiness is based on something happening to us. Happiness is circumstantial. Joy, on the other hand is something which defies circumstances and occurs in spite of difficult situations. Whereas happiness is a feeling, joy is an attitude – a posture. A position. A place."
Julia goes on to note that pain is inevitable but misery is optional. "God will let you be as miserable as you want to be for as long as you want to be." She has a hard and fast rule that all pity parties are limited to forty five minutes. Then, it's so much for misery and back to joy.
2. Find peace inside of the pain through gratitude
"I have prayed for healing more times than I can count," says Julia. "God finally healed me of the need to be healed."
Julia found an acceptance of her situation that allows her to be at peace with herself and with God. "I often thank God for what I don't have," she says. "I don't have cancer, or heart disease, or ALS. One of my friends suffers as I do, and she reminds me, 'We're not going to die; it's just a mechanical problem.'"
In a survey of over 5,000 people taken by Michael Zigarelli, the dean of the business school at Regent University, comparing Christians who are consistently joyful with those who have less joy, he found that gratitude spawns joy. Grateful people are incessantly focused on what they have, not what they don't have. By not focusing on what's missing, they find joy in the blessings they are constantly counting.
3. Focus on being, not doing
Julia shares how she volunteered in a prison ministry and in children's puppet ministries as a young mother. Her vivacious, fun-loving personality enabled her to reach otherwise unreachable people. "I thought when Spencer (her husband) retired I'd have more time to get out and do volunteer work, but now I'm housebound, confined to the bed most days. I've had to learn to focus more on being than doing because I can't do anymore."
We're all pretty well versed in doing, aren't we? Being is something we don't do too well unless we have no choice. I remember a story I heard about an elderly gentleman whose son came over once a week to help him. The son mowed his grass, trimmed his shrubs, did his grocery shopping, and cleaned his house. One day when the son had finished all the chores, he asked his dad, "Dad, what else can I do for you?"
The dad, with tears in his eyes, said, "Son, all I want you to do is just sit down and be with me."
I can imagine God, pained by our service keeping us too busy to just sit down and be with him. For Julia, most of the "busyness" has been eliminated just because of her physical condition. She realizes her life is less cluttered with more room to be with God – she can be rather than do, and being with God brings her joy.
One pastor, Dan Grubbs, expressed it well, "Many people say that humans need diversions to live a healthy, balanced life. I think we've deluded ourselves into believing this because we haven't fully experienced the true joy of a close walk with God. We are created to worship God and enjoy ourselves in that relationship. This relationship is what fulfills us. This relationship is what brings us joy. There's nothing like experiencing the joy from replacing secular activities with spiritual ones."
Julia has learned that joy is independent of our circumstances, and we can choose it regardless of what we are experiencing. Another great Christian, the Apostle Paul, echoes this truth. Writing to the Church at Philippi from his prison cell as he awaited trial in Rome, not knowing whether he would be condemned to death or set free, he says, "Rejoice in the Lord always – I will say it again: rejoice! I know what it is to be in need, and I know what it is to have plenty. I have learned the secret of being content in any and every situation whether living in plenty or in want. I can do all this through him who gives me strength" (Philippians 4:12-13).
Zoe Hicks is an author, motivational speaker, and attorney. She serves on several non-profit boards and is a volunteer for Street Grace, a faith-based ministry whose mission is to prevent and eliminate domestic minor sex trafficking. Zoe's latest book is entitled Dancing in the Rain: True Stories of Finding Strength to Survive and Grace to Thrive in the Storms of Life. Zoe makes her home in Atlanta, Georgia with husband, Charles. Visit www.ZoeHicks.com for more information.
Publication date: January 29, 2015