5 Things to Avoid When Looking for Mr. Right
Janet Pérez Eckles

Crosswalk Contributing Writer

2019

19 Dec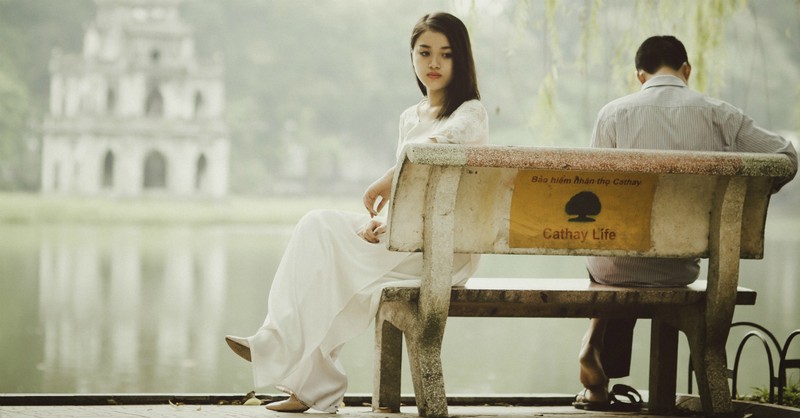 My friend and I stopped to admire the dazzling diamond rings behind the glass at a jewelry store. She gave a big sigh. "One day," she said, "one day God will bring me someone and I'll have an engagement ring."
"God's timing is perfect," I said.
"I know, I know," she said, "but what do I do while I wait? I'm not getting any younger. And nights are, well, so very lonely…"
My friend echoes the sentiments of millions of women who long, desire, and fret waiting for Mr. Right to whisper his love and commitment.
Some find them online. Others meet them in odd circumstances. And yet others who weren't looking end up unexpectedly in love.
Let's explore how this last group managed this. The first clue is not what they did, but what they avoided doing.
Here are five "don'ts" while you wait for Mr. Right.
1. Avoid the Lie That Another Human Being Will Be the Source of Your Joy
David fell into that trap. He saw beautiful Bathsheba. His desires went into overdrive. And that's when the lies sang loud—she would bring him happiness, satisfaction, and joy.
Motivated by these deceptive longings, David took action. As related in 2 Samuel 11, he listened to his emotions. And we all know that decisions are taken while wrapped in emotion lead to an explosion of disappointment.
David learned that first-hand. His quest for satisfaction turned to sin. Then to adultery, deception, and murder.
Thank you, David, for that lesson. Now we know when that someone shows up with a smile which we interpret as an I-can-bring-you-joy promise, we run. He or she cannot. Expecting another person to be the source of our joy is like eating ice cream to lose weight. The expectations are incorrect.
Instead, we, who are savvy in this endeavor, declare our joy comes from the Lord. It lasts. It fills us. And even when lonely nights come about, His joy never leaves.
Jesus said, "So also you have sorrow now, but I will see you again, and your hearts will rejoice, and no one will take your joy from you."
Prayer: Lord, never let me forget that You and You alone are the source of my joy.
2. Avoid Comparing Your Situation to Others
"I hate Valentine's Day," a woman at a gathering said, "boxes of chocolates, red roses, or couples holding hands irritate me. They're reminders that I have no one special in my life."
She's not alone. Hannah stepped into a similar compare snare too. Details are related in 1 Samuel 1, Peninnah who had no trouble giving birth irritated Hannah whose womb was closed. "And because the LORD had closed her womb, her rival kept provoking her in order to irritate her. This went on year after year. Whenever Hannah went up to the house of the LORD, her rival provoked her till she wept and would not eat."
Hannah, in her sadness, refused to eat, but not some of us, we do the opposite. When others' fortune emphasizes our own misfortune, we head to the fridge for comfort. Hard to admit, but with each bite, we hope to cover the pain.
But though the ache inside still sears, God is at work. While we covet what others have, God has already prepared a plan. While we long to fill a need, God has the provision.
He did for Hannah. Because she never stopped praying, God allowed her to conceive and give birth to a son.
Hannah's prayer was constant. And ours should be too: Lord, keep me from the temptation to envy what others have. Instead, give me a heart of gratitude for what You are working on for my life.
3. Avoid Believing the Lie that Someone Special Will Make You Whole
"Feeling incomplete? Looking for that part of you that's missing? Look no more, the love of your life is waiting for you. Join the…"
That ad is only one of many that pop up emphasizing the lie that we're not complete unless we have a warm body beside us.
That's one way Satan, the thief, attempts to deceive us. Jesus said, "The thief comes only to steal and kill and destroy; I have come that they may have life, and have it to the full." John 10:10.
Jesus came to make us whole, to make our life full and our days complete.
And during those long nights when the I-wish-I-had-someone reminder nags, we find freedom in declaring Jesus is the only one who can and will fill that void. He and He alone knows what we need to satisfy our hungry soul.
And with His supernatural ability, He calms our anxious hearts.
Prayer: Lord, you see my longing and my desire to feel whole. I thank You for knowing how to ease my yearning and I praise You for bringing contentment for my days and peace for my nights.
4. Avoid Lowering Your Standards
What did Samson gain from Delilah that caused him to enter such a destructive relationship? Judges 16 tells us of how Samson was dedicated to God since he was a baby. And yet, even after knowing that Delilah was going to sell the information to the Philistines, he told her how he could be subdued. Delilah cashed in on the reward for this information, and Samson was captured.
We don't know what caused Samson to fall in love with Delilah. But we do know that if he had kept his convictions stronger than his desire to not be alone, his story would have gone very differently.
Failing to establish solid standards opens the door for unpleasant and sometimes ugly surprises. It also tosses wisdom out the window, and plunges into the I-can-change-him deception.
No one can change another person. Instead, while we wait, we adjust the list of qualities that a potential lifetime partner must possess. God is pleased when we bring to Him our desires with specific details. And each one should align with His standards—morals, ethics, and convictions that honor Him.
"Never marry anyone who loves you more than he or she loves God," is great advice. For when a future spouse loves God above all, priorities are in the correct order.
Prayer: Lord, open my eyes to see what lies beyond the surface. Help me to be firm in my standards and my expectations.
5. Avoid Neglecting Your True Beauty
Sweating at Zumba classes, watching those pounds, and staying healthy are important. But the beauty that cries out to be maintained is inner beauty. The psalmist describes how we were made: "For you created my inmost being; you knit me together in my mother's womb. I praise you because I am fearfully and wonderfully made; your works are wonderful; I know that full well." Psalm 139:13-14
Wonderfully? That's how God handcrafted us. Our duty is to maintain that creation by following these steps:
*exfoliating impurities of sin
*cleansing any traces of inferiority
*scrubbing worry away
*spreading the serum of faith
*applying the foundation of God's promises
The end result is a radiance that glows from within. That quality will attract that special someone who is also praying for a spouse with inner beauty.
Prayer: Lord, thank You for helping me change my focus from the physical to the spiritual. I praise You for guiding me in creating the radiance within as I wait for the person for whom my heart longs.
As we wait for that special someone, God is waiting too. As we watch the clock ticking, He waits to find us faithful to His Word. As we nurse the void in our hearts, he waits to find us trusting in His promises. And as we fight doubt, God waits to find us confident in His perfect timing and in His ideal choice.
---
Janet Perez Eckles helps thousands to see the best of life. She is a best-selling author and international speaker. Her writing and keynote messages help thousands turn their trials into triumphant, joy-filled lives. www.hjanetperezeckles.com
Photo Credit: ©Pexels/Pixabay
Janet Perez Eckles is inspiring thousands to overcome discouragement and fear through her work as an author of five books and as an international speaker and founder of JC Empowerment Ministries. Learn more at www.janetperezeckles.com.