6 Things Proverbs 31 Doesn't Say about Women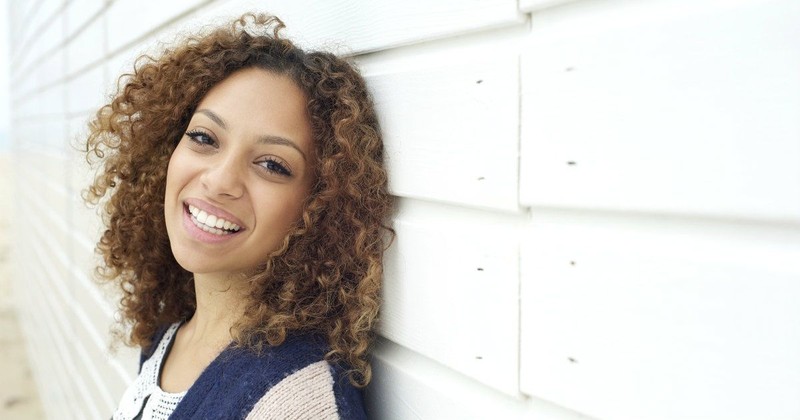 The Proverbs 31 woman has long been the shining example of Christian womanhood. She's a wife, a mom, and a domestic goddess. The bar has been set, and she's it. She's the picture of strength, wisdom, humility and godliness. She's the example we should all be striving to meet…right?
The book of Proverbs is full of practical wisdom all based in a good, healthy fear of the Lord. The last chapter, chapter 31 where this woman is depicted, was an acrostic poem written to offer counsel to young men on the kind of wife they should be seeking. It wasn't even written directly to women, yet we take it to be this end-all-be-all list of requirements and standards to achieve perfect godly womanhood when that wasn't ever the intent.
Yes, she's wise, she's worth far more than rubies, she's hardworking, blessed by her children and praised by her husband.
But… there is so much more to be said about how we should live our lives as Christian women than Proverbs 31 includes. I believe there is so more that the Lord desires for us as His beloved daughters than those few verses show us.
Here are 6 things that Proverbs 31 doesn't say about women:

1. We are valuable even when we aren't a wife. These verses are written about "The Wife of Noble Character," and it paints a beautiful picture of her life as a wife and as a mother. As a single twenty-something female, though, it's easy to either disregard this passage because I'm not a wife, or feel like I'm less of a woman because I'm not a wife. Yes, the Proverbs 31 woman was married with children who called her blessed and praised her, but even single women who aren't loving their husbands and raising their babies have abundant value and worth in the Lord's eyes. We are still blessed and beautiful.
2. We need other women. We need to be rooted in communities of other women who are running the same race. We cannot live this life alone, and having good girlfriends by our side as we struggle and celebrate and seek is essential. So often, we see women in the world being pitted against one another in an ugly battle of competition and judgment, but we have the beautiful opportunity to come alongside other woman in collaboration, love, support and true friendship. Communities like that are life-changing and God-glorifying.
3. We are valuable even if our gifts aren't in homemaking. Not every woman is going to be like the Proverbs 31 woman, up before the sun to cook for her family, planting vineyards and gardens, weaving clothing from handspun wool and linen, and selling her goods at the market. Some women are more the "grab take-out" type than a home chef. Some are brilliant speakers or writers or businesswomen or teachers, and they hire others to help fill in the gaps at home or share those responsibilities with their husband. That's okay. The Proverbs 31 woman was a successful businesswoman too, but we rarely talk about that part. We don't have to be harvesting crops and sewing our clothes by hand to provide for our families and have it be deemed worthy. Our work, our art, our volunteering, our words, and our actions have worth whether they produce handmade goods and a sparkly clean home or if they look a little different.
4. We have a place in the church and in leadership. I'm grateful to live in a time and a country where I see women involved not just in motherly roles in children's ministry or domestic roles serving casseroles in women's ministry, but also on stage leading worship, speaking, teaching, preaching, and leading ministries on every level. The Proverbs 31 woman speaks with wisdom and has faithful instruction on her tongue—she is described as a faithful and loving counselor—but never is her role in a church body mentioned. I believe we as Christian women have been blessed with gifts that the church so desperately needs, and it is our role to use them to serve for God's glory in our churches.
5. We are called to be advocates for justice and mercy. The Proverbs 31 woman opens her arms to the poor and extends her hands to the needy, and it's beautiful. We as women today should be doing the same. I also believe we can be and should be doing so much more. We hear the breaking news of tragedies all over the world in a way nobody did thousands of years ago. Because we have heard, we are held responsible. Let us give, serve, pray, and act in new ways to bring hope and healing to the world around us.
6. Our personal walk with the Lord is essential to the work we do and the lives we lead. While these verses say the Proverbs 31 woman fears the Lord, it doesn't give us much insight into what her spiritual life was like. The time that we spend with the Lord changes us, and taking time daily to be in Scripture, to pray, to worship, and to reflect on all that He has done and is doing is essential to keeping our souls healthy and alive. It is only when we are abiding in the Vine that we can bear fruit and thrive.
This passage is a beautiful and poetic depiction of a wise and noble woman, but it is not a prescription for us of how to be a woman. It is written to men as a guideline for what to look for in a wife, with the conclusion providing the only command given-- to "honor her for all that her hands have done."
Women, let us look to Proverbs 31 as a celebration of this woman's character. Let us be challenged by her heart behind her actions—a heart that desired to care for loved ones, provide, nurture, teach, and honor the Lord. Let us not hold ourselves to an unattainable standard of marriage, motherhood and homemaking, but instead fear the Lord in all that we do with gracious and boundless humility.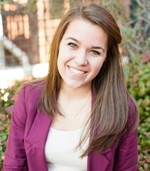 Rachel Dawson is a writer of blogs, tweets, Facebook posts, daily journal entries and doodles. She blogs about her life and faith at www.racheladawson.com and as part of the Rethink Creative Group. She is always reading, whether it's C.S. Lewis or Timothy Keller, Twitter, her study Bible, or vegan and gluten-free cookbooks. She wholeheartedly believes in having adventures, having passion, sending snail mail, and having complete faith in the Lord. Find her on Twitter here or check her out on Facebook.