7 Things the Bible Says about Your Clothes
Dawn Wilson

Crosswalk.com Contributing Writer

2019

19 Sep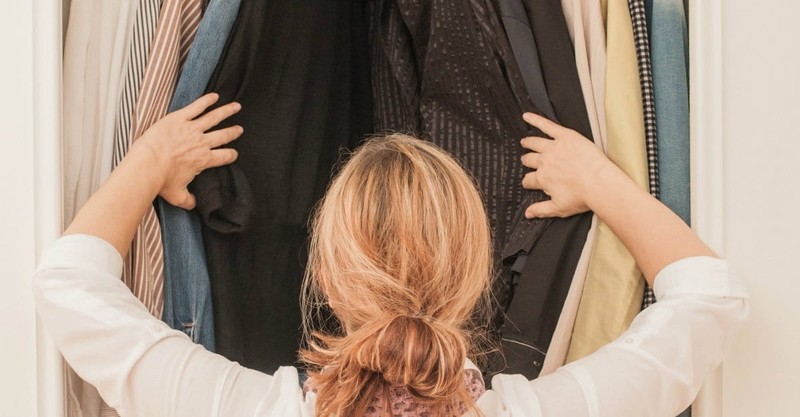 One Sunday, walking up a flight of steps in our church auditorium, I encountered two teenage girls sitting on the stairway. Not only were they blocking traffic, they sat in a most immodest way in short skirts, revealing far more than they knew. I grieved, knowing how difficult it would be for men and boys going up those stairs.
Another Sunday, a woman in a low-cut blouse greeted people as she walked up the aisle before the service. Every time she bent over to shake hands, men had to avert their eyes.
We don't have a "dress code" at church, but it's obvious many simply don't have a clue about modesty. I'm not looking for hard-and-fast rules, but I keep praying for healthy, biblical guidelines.
This isn't a case where we can say, "What would Jesus wear?" We might see sandals, especially in Southern California, but we don't see too many people at church wearing a tunic and robe, clutched together with a sash. 
I believe the Bible is clear about some clothing issues being a matter of the heart. Other issues were likely cultural.
For example, the Old Testament recognizes natural distinctions between the sexes (Genesis 1:27) and warns against cross-dressing (Deuteronomy 22:5)—men wearing women's clothing and women wearing men's clothing. Some scholars believe this prohibition arose from specific clothing abuse among God's people, perhaps connected to sexual deviancy or related to pagan worship.
Related to this, the whole pants issue is up for debate in many churches. Some leaders teach women should never wear pants because they were traditionally worn by men and thus are "cross-dressing." But the funny thing is, even men didn't wear slacks in biblical times. What a woman should wear or not wear is a matter of a woman's conscience before the Lord (Romans 14:23; Galatians 2:20).
There are also many cultural restrictions in the Old Testament that were only for the Jews. For instance, Jews were not allowed to wear clothing made from wool and linen woven together (Deuteronomy 22:11). It's been suggested this was to symbolize their separation to God, but no one knows why for sure. 
One thing is clear, the New Covenant supersedes Old Testament law for Christians. Christ-followers are free from strict adherence to the rules imposed on the Jews (Romans 8:1-2; Galatians 5:13-14). 
The New Testament does suggest some clothing principles. In 1 Timothy 2:9-10, Paul tells Timothy, "…women should adorn themselves in respectable apparel, with modesty and self-control, not with braided hair and gold or pearls or costly attire, but with what is proper for women who profess godliness—with good works."
Peter expresses a similar concept in 1 Peter 3:2-5, and these two passages were likely the apostles' attempt to avoid scandalous behavior in the church. Braids, jewelry and showy clothing were the pattern in Greco-Roman courts. Jesus had already defied the male-dominated culture by treating women as equals, and Paul declared all believers equal in God's family (Galatians 3:26-29); but perhaps some women took their new liberty too far. Maybe they adopted immodest styles and focused too much on fashion to the detriment of their character and testimony.
While standards of dress have changed through the centuries, the biblical model of modesty, good taste and propriety—with sensitivity to the church community's standards and values—will always be "in fashion." 
Some will be dressier and some will dress simply; but love, not comparison, must reign in the church. Believers exist in every strata of society from the simple worker to the business elite, but the Body of Christ is designed for unity (1 Corinthians 11:20-22; Galatians 3:28). God's children are cautioned not to look down on or discriminate against people because of their status and what they wear (James 2:1-9). 
The main question every Christian should ask is, "What am I trying to say or accomplish by what I'm choosing to wear?"
We can draw at least seven principles from Scripture about clothing choices:
1. Does my clothing illustrate my surrender to the Lord and my commitment to holiness? (Romans 12:1; Titus 2:11-12; 1 Timothy 2:10)
This doesn't mean a "plain" person is more surrendered or a "fancy dresser" isn't. But God sees the heart. He knows.
Addressing women in particular, Paul said believers should adorn themselves with purity, in a way fitting them to worship God with honor and reverence.
2. Have I focused on my heart, or only my wardrobe? (1 Samuel 16:7; Proverbs 31:30)
We must distinguish between the world's evaluation of charm and beauty and the true loveliness of inward character. Cultivating godliness should be our priority.
3. Am I making clothing choices consistent with transformed thinking? (Romans 12:2)
One sign of change by the Holy Spirit is self-control. We learn to master our appetites and impulses (Romans 6:12-13). It's a wise choice to define our wardrobe choices by freedom in Christ rather than seeking conformity to the world and becoming a slave to the whims of fashion.
Also, Christ-followers are made for good works (Ephesians 2:10; Titus 2:14) and should dress in ways—attractively and functionally—to enable greater service to others.
4. Do I live with contentment regarding clothing purchases? (Matthew 6:28-30)
The Lord will provide for our needs, but not all of our wants. If we are preoccupied with our wardrobes and getting more, we may be missing opportunities to meet others' needs.
5. Am I practicing modesty and discretion in what I wear? (1 Peter 5:5b)
Modesty is not anti-fashion; it's pro-adornment in godly ways (1 Timothy 2:8). Believers should adorn themselves in a discrete, seemly way (Proverbs 7:10). 
Cultural discretion is a key component. Just as Paul acknowledged what was communicated by the Greco-Roman culture and warned early Christians not to follow these fashion patterns of his time, we must be aware of the messages and values clothing might communicate in our own culture. 
6. Do I dress with dignity and strength? (Proverbs 31:25a)
Our lives should be adorned with a demeanor of reverence toward God and respectability—showing dignity and respect for ourselves as well as others.
7. Are my clothing choices bringing glory to God? (1 Corinthians 6:19-20; 10:31)
We are not our own. Our choices should reflect Christ's Lordship in our lives and our desire to honor Him.
Please pray with me:
Dear Father God, I am made in your image and I want to honor you in all things, even in my clothing choices. Please give me wisdom and a discerning heart so my life will please you and my testimony will be attractive to a watching world. Amen.
Dawn Wilson and her husband Bob live in Southern California. They have two married sons and three granddaughters. Dawn assists author and radio host Nancy DeMoss Wolgemuth with research and works with various departments at Revive Our Hearts. She is the founder and director of Heart Choices Today, and also publishes LOL with God and Upgrade with Dawn and writes for Crosswalk.com. Dawn also travels with her husband in ministry with the International School Project.
Photo courtesy: Thinkstockphotos.com
Publication date: December 29, 2016