Be a Dork for Jesus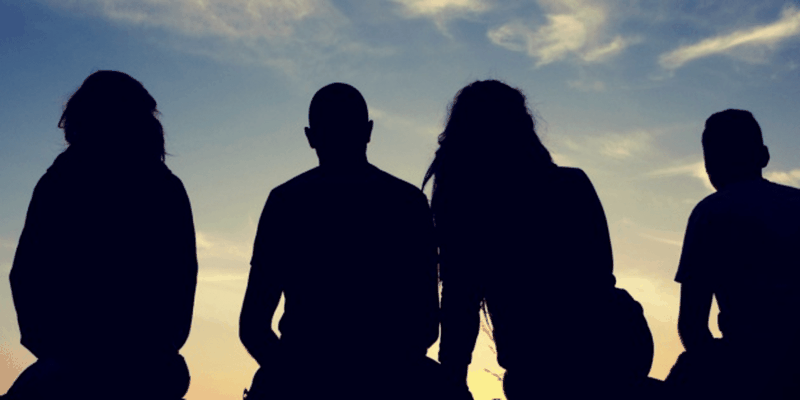 I have a secret.
Sometimes I skip church. I shoo my kids into the van with Super-Husband and watch out the window as they drive away.
Here is what I am not going to do while they are gone — carve out time to work on my novel, crawl back into my fleece sheets for another two hours of much needed sleep, or click on the TV to watch my favorite show.
Let me paint a picture of my Sunday morning.
After the Honda's backside veers left onto Quail Creek, I open all the curtains in the kitchen and family room, get the coffee going, light my twisted peppermint candle, and slip into my pink footie fleece pajamas — the ones with the hood that Pat bought me for Christmas. The ones that make me look like a walking cupcake. But I'm alone this morning, so I don't care.
Here's where it gets good.
I plug my iPod into the speakers on the kitchen counter, under the coffee mugs, and scroll to my worship playlist. Hit the button and crank it LOUD. Music floods the house in a private concert where God stands center stage.
Attendees and groupies include me, two sassy black cats, a tired chocolate lab, a naughty little Pomeranian, and the two fish that haven't yet succumbed to starvation in the tank by the phone.
The perk of this particular audience? I can set my IPod on repeat and listen to Light Up The Sky by The Afters 30 times in a row without anyone yelling, "Turn it off."
And like all great concerts, the hours I spend here are filled with excited screaming, emotion-driven crying, exultant dancing, and top-of-the-lungs singing. Add in a little heart pounding amazement when God meets me in this room. He doesn't care that I'm twirling around the tile like a puffy pink pastry. My appearance at His concert brings Him joy.
The icing on the pastry? Quoting scripture out loud from passages the Lord leads me to as I worship.
There. It isn't a secret anymore. Kyle, Alek, Maddy, you laughing? That's okay. I'm a dork for Jesus. And sorry to say -- collective gasp -- it's better than church every time!
In case you were wondering about the scripture I shouted around my walls this morning, here it is.
"Do you not know? Have you not heard? The LORD is the everlasting God, the Creator of the ends of the earth. He will not grow tired or weary, and his understanding no one can fathom. He gives strength to the weary and increases the power of the weak. Even youths grow tired and weary, and young men stumble and fall; but those who hope in the LORD will renew their strength. They will soar on wings like eagles; they will run and not grow weary, they will walk and not be faint" (Isaiah 40:28-31 NIV).
Go ahead. Give it a try. Shout it out! Be a dork for Jesus.
Lori Freeland is a freelance author from Dallas, Texas with a passion to share her experiences in hopes of connecting with other women tackling the same issues. She holds a bachelor's degree in psychology from the University of Wisconsin-Madison and is a full-time homeschool mom.
Publication date: April 13, 2012