Breast Cancer Awareness Month: It's Personal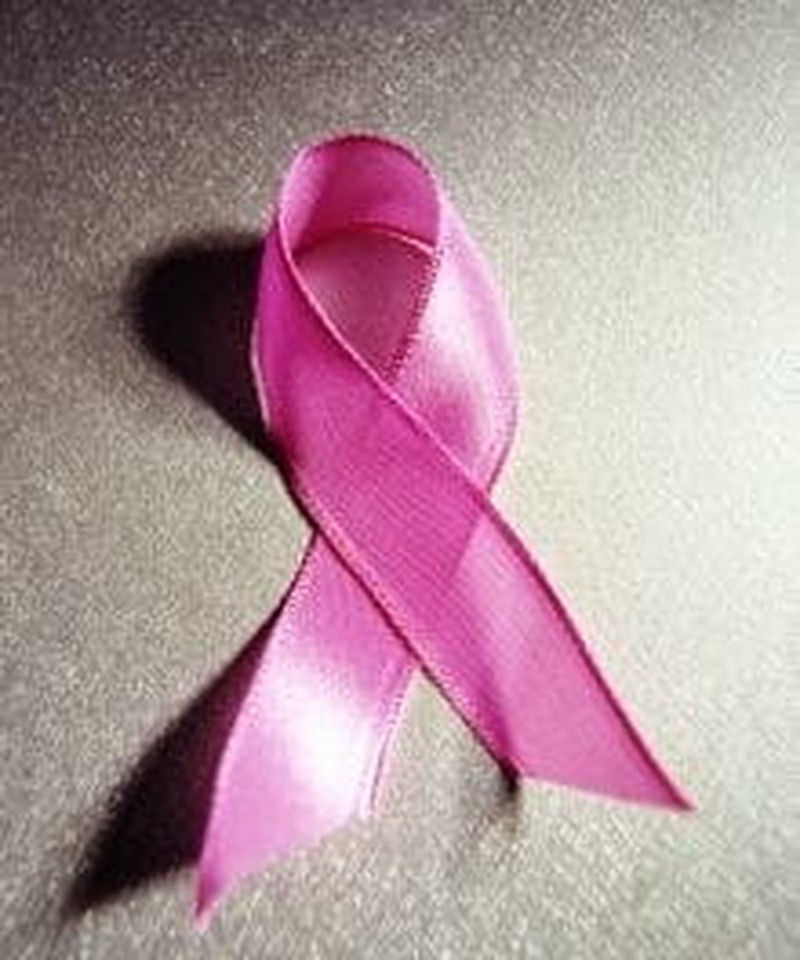 October is Breast Cancer Awareness month.  It's a time when professional athletes don pink ribbons, pink shoes, pink headbands or other pink symbols during their games to honor women who have been impacted by breast cancer either in their own lives or the lives of others.  It's also a time when breast cancer organizations seek donations for research aimed at preventing and eradicating breast cancer.  October is a reminder for many of how precious life is.  It is a time to celebrate the survivors of breast cancer and to mourn those who have lost their fight to it.  For me, this month is personally both a poignant time and a time of thanksgiving.
Many years ago I was a young attorney fresh out of law school with altruistic ideas, focused on saving the world one client at a time.  I had gone to law school with intentions of becoming a criminal prosecutor and righting the injustices of the world.  I was about to discover other "injustices" that I had never contemplated.
It was during a telephone call one afternoon in June 1989 that my world would take an abrupt turn.  My mother was on the telephone calling from the east coast, across the country from where I lived in California. Her call was to inform me that she had just been diagnosed with breast cancer.  I remember being so shocked by the news that I just stood there with the telephone receiver in my hand, unable to speak.   Her first concern, as a loving mother, was for me and my welfare.   She wanted to make sure that I was okay after hearing the news that she had relayed.  My mother tried to assure me that she would be okay.  She asked me not to worry and told me that she would keep me up to date on what the doctors wanted her to do.  My mother went on to say that because she had delayed getting a mammogram that she was in the later stages of breast cancer and that her prognosis was sketchy.
The doctors immediately directed my mother to begin chemotherapy.   She was subsequently told by her doctors that she would require a mastectomy after it was clear that her issue had not been resolved with chemotherapy.  The news was devastating to my mother, father and our entire family.  My mother handled the news valiantly as I had expected she would.  I had witnessed her throughout my life handling most difficult issues that way.  She was a strong woman who faced everything head on.  However, she always placed others' needs before her own.   I can't remember an occasion when she spent time just on herself.  She worked full-time, raised a family, and cared for my grandmother, grandfather, and anyone else who needed her.  Unfortunately, it was this lack of balance in her life that I believe allowed cancer to attack her body.  Her doctors eventually recommended a second mastectomy when my mother's breast cancer returned some 10 years after her first mastectomy.  She finally succumbed to breast cancer in June 1999.
My mother's experience taught me the importance of getting annual mammograms.  I am conscientious about getting them on a regular basis and never miss an appointment.  Typically, because of the fact that my mother was diagnosed with breast cancer, I am nervous until I receive the results.  However, this does not prevent me from being proactive in the prevention of breast cancer. 
I haven't always gotten the results that I wanted, however.  On one such occasion following my mammogram, I was given news that allowed me to get a glimpse of what my mother may have gone through when she was told that she had breast cancer.  I received a telephone call from the hospital where I had gotten a mammogram on the previous day.  The voice on the other end informed me that "they had seen something" on my digitized film and wanted me to come in for a second mammogram and an ultrasound.  I immediately re-experienced all of the same emotions that I had felt on the day my mother broke the news to me that she was in the later stages of breast cancer.
I was scared and felt that my worst nightmare was coming true just as it had for my mother.  The call came in on a Thursday, and I wasn't able to go back for the second mammogram and ultrasound until the following Monday.  I remember being unable to focus on much of anything for the next couple of days.  I began praying and asking God for His healing.  A friend of mine reminded me of God's promise in 1 John 5:14-15 which states "that if we ask anything according to His will, He hears us.  And if we know that He hears us, whatever we ask, we know that we have the petitions that we have asked of Him." This brought me much needed comfort.  I also recall strengthening my faith in God's promise which, according to James 1:6  states "But let him ask in faith, with no doubting, for he who doubts is like a wave of the sea driven and tossed by the wind." My relationship with God and my faith in Him grew stronger over the next few days as I gave it all over to Him for complete healing and peace from the situation (Philippians 4:6-7).
The time I spent with God was an amazing blessing and a period of growth in my walk with Him.  I went to my scheduled appointment and received the results. He had completely healed me.  I'll save the complete story of my healing for another time.  However, I can tell you that it was a miraculous healing which has transformed my life.  The mammogram revealed that the "spot" which appeared on the first film (which I was allowed to see) was nowhere to be found on the subsequent mammogram.  The ultrasound was also canceled by the doctor as it was no longer needed and I was given a clean bill of health.  My prayers had indeed been heard.
Since there are no clear answers as to why some people get breast cancer and others don't, each woman should receive regular mammograms (ask your doctor how often you should have a mammogram).  I've spoken to a number of women who don't get mammograms because they are concerned that the mammogram itself will be painful.  I have never found this to be true.  In fact, technicians are trained to be sensitive to women's concerns about discomfort during the procedure.  If you have a concern, let the technician know and allow her to help you through it.  
The bottom line is that you and I must endeavor to take care of ourselves and lead the best possible life that we can.  This means striving for a balanced life of mind, body, and spirit which will assist us in maintaining good health.  Reading the Bible and spending time with God on a daily basis can also help us to find our life's balance.  However, nothing in life comes with a guarantee.  As women, we must be proactive in giving ourselves monthly self-examinations (or as often as your doctor recommends) with yearly mammograms (or more often per your doctor's recommendations).   
This October, pray for those who have been diagnosed with breast cancer.  Then, take the time to schedule a mammogram for yourself if you haven't already done so.  Next, ask those women in your life whom you love if they've had a mammogram recently.  If not, encourage them to schedule one today.   You may be saving the life of a loved one and even your own.  
Susan J. Calloway Knowles is a Licensed Christian Marriage & Family Therapist and former practicing Family Law Attorney.  She is also a Christian music Songwriter.  Susan's songs can be found at www.worshipsong.com.  Her website is www.susanknowles.com.
Publication date: October 25, 2012