Build Radical Relationships
Jeanne Doyon

Crosswalk.com Contributor

2011

7 Sep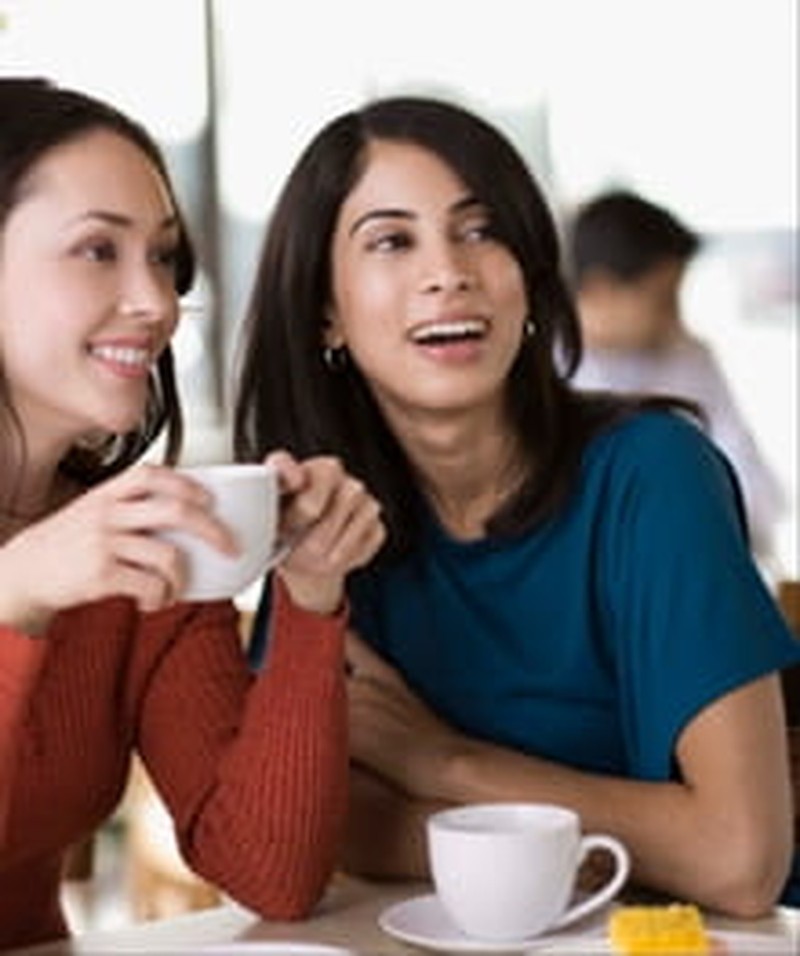 "A new commandment I give to you, that you love one another…By this all men will know that you are my disciples, if you have love for one another." John 13:34-35
"I need prayer." Marybeth shared hesitantly. "I need to ask someone for forgiveness and I'm scared to death." The room was silent as she continued, "I just want to have the right words and the right attitude. . ."
Christ-like relationships require giving of ourselves in a way that establishes trust—being transparent and vulnerable so that I own up to my areas of weakness. Whether with my own family or extended Christian family, God has called me to love others so that the world will know I belong to Him.
As a Christian I am God's representative to a dying world. Even if I don't say a word, my actions reveal my heart attitude. Scripture offers many examples to follow to express love for one another. But, in my flesh I am unable to nurture those godly qualities; I need the daily indwelling power of the Holy Spirit to accomplish that work in and through me.
Relationships are the tools that God uses to chisel the rough edges off of my character so that I can be conformed to the image of Christ. When I find myself in a state of friction with another brother or sister, I know that God is attempting to work. As I submit to iron sharpening iron (Proverbs 27:17), He begins to refine me.
Relating to others begins with how I relate to the Savior of my soul. Until I love the Lord with all of my heart, mind, soul and strength I will be unable to fully express that love unselfishly to others. As I experience His love and grace, my outward actions will dramatically change. I will be led by a spirit of humility. This radical love will begin to transform my relationships the same way they did for those whom Jesus loved throughout scripture.
Consider the radical ways Jesus loved:
~ He washed Judas' feet and then dipped the bread in the bowl with him (a symbol of honor) even when He knew Judas would betray Him. (John 13:5)
~ He scolded Peter with tough words when Peter suggested He didn't need to go to the cross. (Matthew 16:21-23)
~ He pushed Mary and Martha to a greater understanding of God when Lazarus was dying - instead of coming right away to heal their brother, He brought a greater blessing. (John 11:1-46)
~ He crossed cultural barriers when He spoke to the woman at the well telling her of her need. (John 4:7-45)
~ He showed patience and compassion when Thomas doubted, showing him His pierced hands and side. (John 20:24-29)
~ He forgave and offered mercy to the woman caught in adultery despite the pressure from the crowd to condemn her according to the law. (John 8:3-11)
~ He overlooked weaknesses in the disciples, seeing instead who they would become through the redemption of God's Spirit. (Acts 4:13)
~ He forgave and restored Peter to a place of leadership after Peter denied Him three times. (John 21:15-17)
Jesus practiced radical love and it transformed the hearts of those He encountered. Whether with my Heavenly Father or others, healthy relationships don't just happen; they need to be cultivated and nurtured. Like Marybeth I need the support of others to honor God in my relationships. Once we, the Body of Christ, catch the wave of unity that Jesus prayed for in John 17, there will be revival in the hearts and souls of the people we meet. They will see the power of God manifested in our love toward others and it will shout louder than any words we speak.
Originally posted September 21, 2010
Jeanne Doyon enjoys encouraging others to love God's Word and to draw nearer to the Lover of their souls. She writes, teaches and is available to speak on a variety of topics. Jeanne is a contributing author to Fighting Fear, Winning the War At Home, and Kisses of Sunshine for Women. Her articles appear in Evangel, Live, Proverbs 31 and Living Magazine. She shares her reflections on her blog at www.streams-edge.blogspot.com. Email Jeanne at jeanne.doyon@gmail.com and find out more about her speaking topics at www.jeannedoyon.blogspot.com