Celebrate God's Love
Lauren Whitemyer

Women of Faith

2012

27 Jul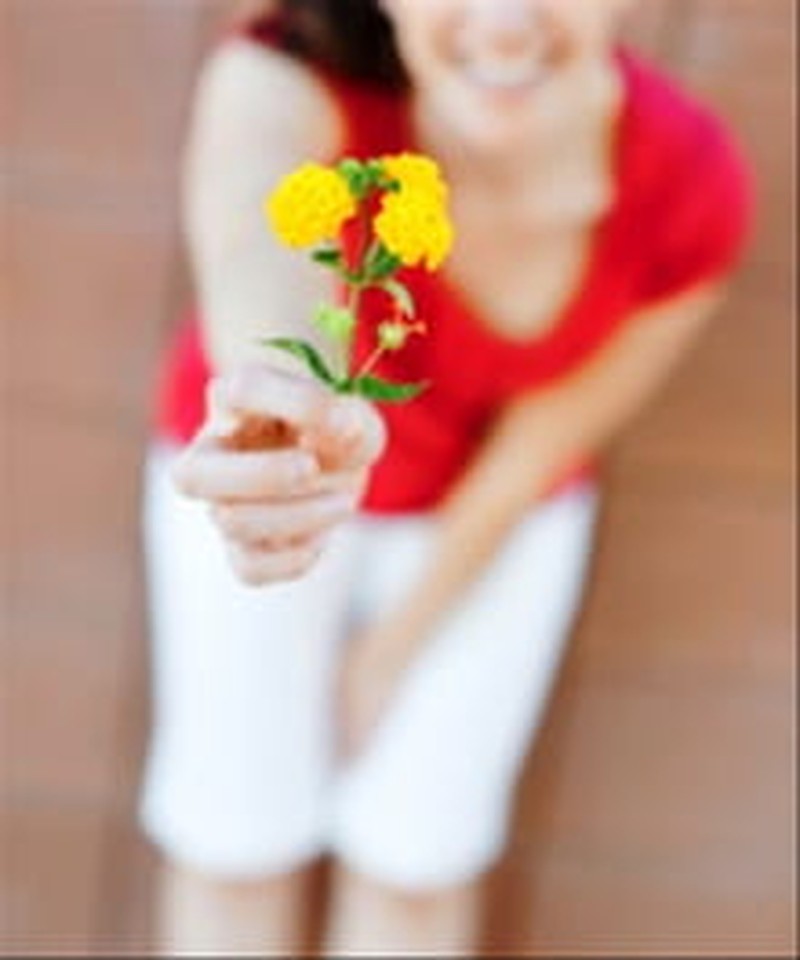 Editor's note: This article excerpted from time to rejoice (Thomas Nelson, 2011). Used by permission. All rights reserved.
What Matters to you? What do you celebrate?
Many would say they celebrate their families, accomplishments, jobs, children and other great things in life. We even celebrate the small things like our favorite store, the best place to get a cupcake and a really cute, new pair of shoes. And these are all great things that God has given us to enjoy. 
As women, we all experience good times and bad days, triumphs and tragedies, and through these things often lose sight of what is most important. It is so easy to get caught up in the day to day distractions and not realize that we have a loving God who cares about each and every thought we have. 
Psalms 139:1 tells us how great His love for us really is. It proclaims He knows when we wake up and when we sit down and He even goes before us and is behind us in everything we face. That is pretty amazing. 
Sheila Walsh, best-selling author and speaker on the Women of Faith platform, explains it best, in time to rejoice, by sharing her childhood of growing up in a farm country on the west coast of Ireland. She says that one of the scenes she remembers so vividly is watching the shepherd and his sheepdog rally the flock together and get them into the holding pen. She says it always amazed her that they could rally the sheep in the way they did, even when the sheep seemed to not want to go. She shares that this is the picture she has always carried in her mind when she thinks of Jesus tending his flock like a shepherd. He gently pushes and moves us in the direction He knows we need to go. She imagines Him gently coaxing her into the right place with a little prodding to the right or to the left when she is not as cooperative as she might be. When we think about Christ as our good shepherd we have no reason to worry about a thing. In John 10:2-4Jesus, the Good Shepherd, is described as:
"But he who enters by the door is the shepherd of the sheep.  To him the doorkeeper opens, and the sheep hear his voice; and he calls his own sheep by name and leads them out. 4 And when he brings out his own sheep, he goes before them; and the sheep follow him, for they know his voice." (NKJV)
This picture is deeply comforting. We have a shepherd who goes ahead of us to prepare the way. He looks for danger, for those who may try to harm us and leads us on the path that He has for us. We don't serve a Savior who tries to squeeze us into tight places or forces us to go afraid into the unknown. No, he goes ahead of us, and we follow Him because we know his voice. It is when you let yourself experience God's love for you that your life is truly changed. 
Our prayer for women is that Psalms 33:20-21 will become their daily prayer; that they will begin to know and understand him more every day. The Psalm says:
"Our soul waits for the Lord; He is our help and out shield. For our heart shall rejoice in Him, because we have trusted in His holy name" (NKJV).
Are you waiting on the Lord and rejoicing in Him today? When we begin to see God like this and truly understand His love for us is when we truly grasp what celebrating is all about. Remember no matter what life throws at you, this is what matters: God loves YOU (Always has. Always will). And that means there is always a reason to celebrate. 
women of faith delivers life-changing messages via high-quality events in cities across North America through authentic connection with audiences, world-class talent, humor, and an atmosphere of encouragement and support. Its 2012 tour "celebrate what matters" launches nationwide this fall. To find an event near you visit http://www.womenoffaith.com/events/.
Publication date: July 27, 2012