9 Characteristics of Ruth Christian Women Can Emulate Today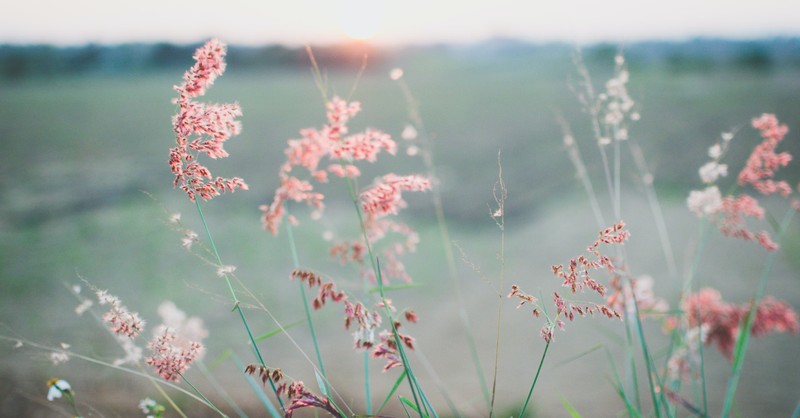 You probably know the story. It's one of the most emotive, inspiring accounts in biblical history—the story of a woman named Ruth and her unstoppable love.
Maybe you've read the Bible book which bears Ruth's name so often you could recount her life's events by heart, each scene unfolding like a movie. In one dramatic scene, Ruth refuses to leave her mother-in-law, Naomi, after both women lose their husbands. Instead of returning to her family's house in Moab, Ruth fastens her heart to Naomi. They journey together to Israel, where Ruth begins gathering grain for herself and Naomi in a certain field.
Cue Mr. Eligible Bachelor. Here he comes now—the landowner, Boaz. Spotting Ruth in his field, he asks a servant who the young woman is. As further scenes unfold, culminating with Ruth's marrying Boaz and becoming one of the ancestors of Christ, Ruth's every action reflects her heart after God's.
Ruth, though born an outsider to God's chosen nation, radiated godly character traits which remain as timelessly relevant as her own life story. Some of these traits, such as faith, loyalty and love, lay glimmering like gold on the surface of Ruth's biography. But other character traits Ruth modeled may be a little less obvious. Let's unearth the hidden treasures of nine such traits, which are invaluable for us to emulate today.
1. Initiative
Naomi didn't need to ask Ruth to head outside and bend her back in the sun all day. In fact, Ruth asked Naomi to let her go glean grain (Ruth 2:7). In this way, Ruth exemplified the trait of initiative, which involves rising to the occasion to meet a need not out of obligation, but out of love for God and others. We see this trait again in Proverb's poetic description of the virtuous women—a woman like Ruth:
"She also rises while it is yet night and provides food for her household. …Strength and honor are her clothing; she shall rejoice in time to come." (Proverbs 31:15 and 25, NKJV.)
2. Diligence
Showing initiative to begin a job is one thing. Being faithful and vigilant to do the job well is another. That's where the next character trait, diligence, comes in. Colossians 3:23-24 captures the biblical definition of diligence, urging, "Whatever you do, work at it with all your heart, as working for the Lord, not for human masters, since you know that you will receive an inheritance from the Lord as a reward. It is the Lord Christ you are serving."
Interestingly, diligence appears to be one of the character traits which initially recommended Ruth to Boaz. The first time he laid eyes on her and asked his servant who she was, the servant reported, "She came into the field and has remained here from morning till now, except for a short rest in the shelter." (Ruth 2:7)
Ah, yes. Rest. Diligence isn't the same as workaholism. Rather, by working faithfully to provide for her loved one, while leaving time to take care of herself and Naomi, Ruth exhibited the kind of Biblical diligence which Proverbs 12:27 (NKJV) calls "a precious possession."
3. Perseverance
Almost anyone can start to work diligently in short spurts. But continuing to serve God by completing even menial tasks faithfully, day after day, requires another character trait: perseverance. Perseverance involves sticking with something for the long-haul (and doing so to a consistently high standard), even when the going gets rough. Besides producing character (Romans 5:3), perseverance is one of the traits which the Bible promises will keep us from being "ineffective and unproductive in (our) knowledge of our Lord Jesus Christ." (2 Peter 1:5-8).
By faithfully gleaning throughout both the barley and wheat harvest (Ruth 2:23), Ruth portrayed a literal picture of the perseverance which Scripture mandates in Galatians 6:9: "Let us not become weary in doing good, for at the proper time we will reap a harvest if we do not give up."
4. Gratitude
Persevering under the eastern sun, Ruth may not have seemed to possess many reasons for thankfulness. She could have said, "Wow. Here I am; I've lost my husband, left my home and family, and become an 'outsider' in a new country. Talk about stressful transitions! And if all THAT wasn't enough, I'm also working a backbreaking job getting sunburnt among the poorest of the poor while living with my mother-in-law."
Instead, when Boaz invited Ruth to continue working in his field, she exuded extravagant, genuine gratitude, literally bowing to the ground and asking, "Why have I found such favour in your eyes, that you notice me—a foreigner?" (Ruth 2:10) Far from showing a sense of entitlement, Ruth exhibited the attitude 1st Thessalonians 5:18 calls us to: giving thanks in all circumstances.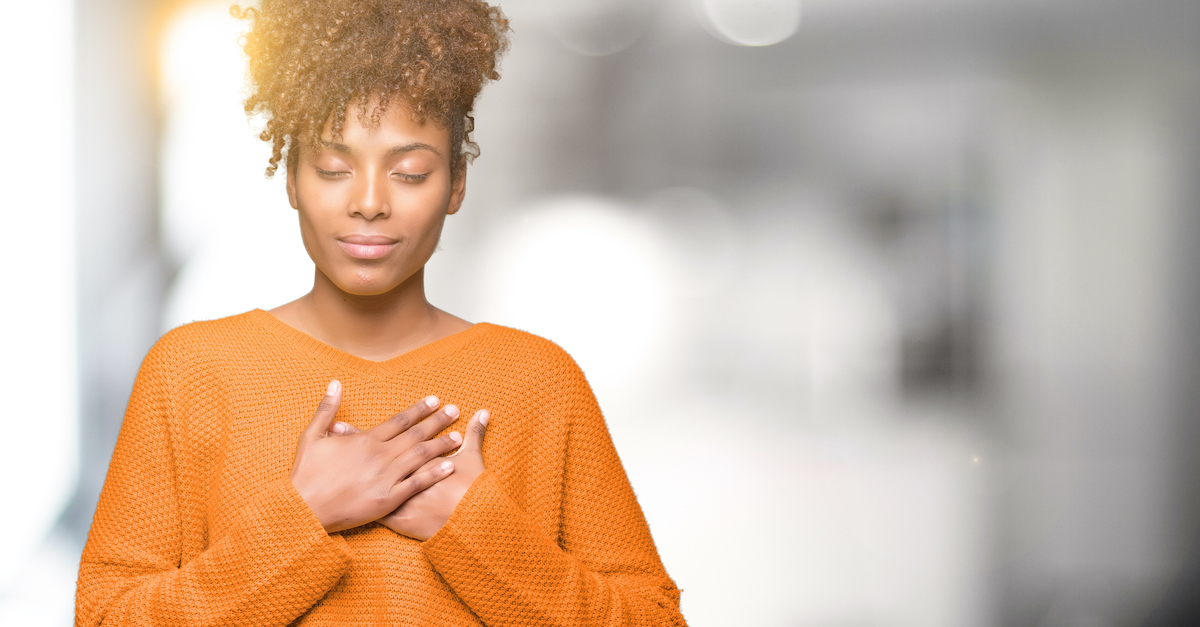 Photo Credit: ©GettyImages/AaronAmat
5. Contentment
One invaluable character trait which gratitude helps cultivate is contentment. According to 1 Timothy 6:6-8, "Godliness with contentment is great gain. For we brought nothing into the world, and we can take nothing out of it. But if we have food and clothing, we will be content with that." Ruth's satisfaction to continue indefinitely with Naomi, living on the same carbohydrates day after day, illustrates the kind of contentment Paul described over 1000 years later:
"I have learned to be content whatever the circumstances. I know what it is to be in need, and I know what it is to have plenty. I have learned the secret of being content in any and every situation, whether well fed or hungry, whether living in plenty or in want. I can do all this through him who gives me strength." (Philippians 4:11-14)
6. Resilience
Because Christ gives us strength, we, like Ruth, can get up and keep going in the face of life's difficult blows. In other words, we can show the character trait of resilience. Resilience isn't always a natural human response to hardships (including losing almost everything you once knew and loved and becoming a full-time barley collector). Yet, as Paul discovered, God's grace is sufficient even then, for His "power is made perfect in weakness." (2 Corinthians 12:9)
Ruth beautifully modeled such God-given resilience, becoming one of those who lived out God's promise in Isaiah 40:30-31): "But those who wait on the Lord shall renew their strength; they shall mount up with wings like eagles, they shall run and not be weary, they shall walk and not faint."
7. Humility
Along with showing resilience, Ruth's response to difficult circumstances illustrates the priceless trait of humility. The Bible hints that humility involves living out a deep recognition of our need for God (John 15:5), not thinking of ourselves more highly than we ought (Romans 12:3), and placing others' needs ahead of our ambitions (Philippians 2:3). Ruth's initial reaction of gratitude to Boaz, willingness to perform menial labor, and consistency in placing Naomi's needs ahead of her own reflect this Biblical view of humility.
Proverbs 15:33, 18:12 and 22:4 all show that—however counterintuitive—sowing humility means reaping honor. As Luke 14:11 confirms, "all those who exalt themselves will be humbled, and those who humble themselves will be exalted." Indeed, God's faithfulness to honor Ruth's humble service illustrates the rewards of humility.
8. Teachability
Part of showing humility involves seeking, hearing, and following godly counsel—in other words, being teachable. Multiple verses in Proverbs highlight the relationship between teachability and wisdom. For instance, Proverbs 12:15 observes that the wise listen to advice, while Proverbs 19:20 says that listening to advice furthers wisdom. Wisdom, in turn, leads to blessing, happiness, honor, life and peace (Proverbs 3:13-18).
Ruth exhibited biblical teachability by carefully listening to Naomi's wise advice (Ruth 3:5). True to the Bible's teaching, she reaped enduring rewards for doing so.
9. Dependability
Naomi knew Ruth would follow her instructions (even the potentially bizarre-sounding ones) to the letter, because Ruth had consistently proven herself to be reliable. By sticking with Naomi through the lowest season of their lives, providing for Naomi faithfully, and persevering throughout the harvest, Ruth had shown herself to be dependable.
Luke 10:16 indicates that God honors dependability, knowing that "he who is faithful in what is least is faithful also in much; and he who is unjust in what is least is unjust also in much." In Ruth's case, God honored her by entrusting her with even more responsibility, including descendants to raise in the ways of the Lord.
Timeless Traits
In the end, truths we can 'glean' from Ruth's life include the value of multiple biblical character traits which apply just as much in 21st-century culture as they did in an ancient Middle-Eastern barley field. Of course, emulating these character traits is no magic formula guaranteeing a life with unlimited carbohydrates, pleasant in-laws and marriage to a barley tycoon. But, like Ruth discovered, godly character traits do ultimately produce a lasting harvest, impacting both earth and eternity.
Photo Credit: ©Unsplash
Patricia Engler is a Christian apologetics speaker, writer and Youth Outreach Coordinator for Answers in Genesis Canada. After 12 years of homeschool and a B.Sc. degree, she backpacked 360°around the world documenting how Christian students keep their faith at university. You can follow her stories and get connected at www.patriciaengler.com or answersingenesis.org.