Christian Girls Just Want to Have Fun... But What is Allowed in the Bible?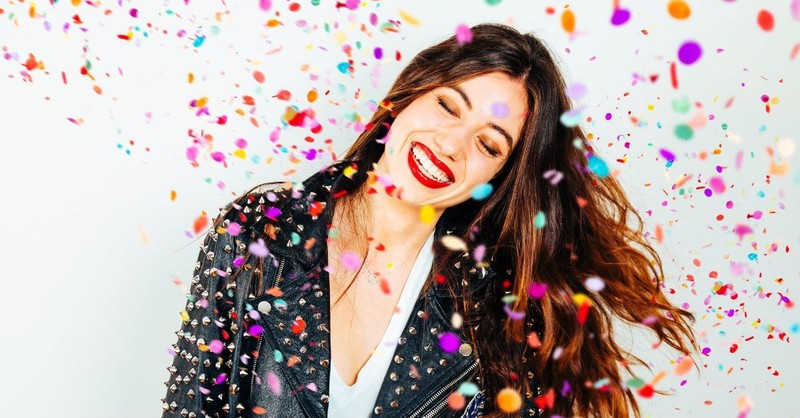 From the time I first met Steve, the man who would one day be my husband, I had a huge crush on him. But since he was six years my senior, he paid little attention to my girlish flirtations.
My crush on Steve didn't keep me from liking other boys. There was one boy who I liked a lot. Looking back, I think I was more attracted to how cute he was and how much other girls would've liked to date him, than who he was as a person. 
He wasn't much of a talker, so we spent more time in activities and watching movies than we did conversing. I remember being torn because I loved the idea of being with this young man, but I ached to have someone who wanted to know me and who would share with me from the depths of his heart. 
I also knew I wanted to one day marry a man who loved God and while this young man claimed to be a Christian, he rarely spoke of Christ. 
In the meantime, my father hired Steve to come to our home to work on one of our cars. I was excited to see Steve whenever he came to our house, but I was convinced he would never be attracted to someone as young as me. Even so, as Steve spent time working on the car, I often joined him in the garage to visit while he worked. 
One day in particular, I walked out to see Steve and the young man I had been dating standing shoulder to shoulder having some sort of discussion. You could have cut the tension with a knife. To this day I'm not sure what they talked about, but by his body language, I could see that Steve didn't approve of the young man who'd come to pick me up for a date. 
Spending time with the young man definitely wore down my resolve to remain sexually pure until marriage. I never had sex with him, but I do remember one night in particular when the two of us were kissing in my parents' living room after everyone else had gone to bed. When the kissing started going farther than I wanted it to, I prayed silently, "Oh God, please help me. I don't know how to stop this before it goes too far." 
Just then, the telephone in my bedroom rang. I scrambled to answer it before it woke my parents. It was Steve! 
He said, "Hi. Whatcha doin'?"
I replied, "Noooothing..."
Steve went on, "Are you alone?"
I said, "No."
Then he inquired if I was with the young man who I'd been dating, and if my parents were awake. When Steve learned of my situation he said, "I want you to just stay here on the phone with me until he cools off." 
I felt like my knight in shining armor had just ridden up on a white horse. Steve had responded to the gentle nudge of the Holy Spirit to call me that night. Little did he know that he was protecting the purity of the woman who would one day be his wife! 
Steve and I chatted a bit, and after I thought the boy in the other room had likely gone home, we said our goodbyes. 
When I went back out into the living room I was surprised to see the young man still there. He said, "That was Steve, wasn't it?" 
I said, "Yes, it was."
He replied, "You don't want to see me anymore, do you?"
Relieved that he had the insight to bring it up, I said, "No. I don't want to see you anymore."*
I love looking back on how God helped me out when I was in over my head. And that it ended up being my future husband who came to my rescue is straight up knight-in-shining armor status!
When the makeout session with the boy was going too far, I truly didn't know how to make it stop. Looking back, I realize that no one had ever really prepared me for this type of thing. Rather, growing up in the church, I heard lots of adults say, "Just don't have sex before you're married." 
And I honestly remember resolving to remain pure until marriage. But I was naive and ill-equipped when I thought, "Girls just wanna have fun. I can handle it. I'm not that kind of girl."
So, now that you've had a peek into my not so pretty past, let's chat about what the Bible says is and is not allowed in romance outside of marriage.
1.  It's all sex! 
"How far's too far?" our youth often asked when my husband was a youth pastor. The very thing that couples do in the back seat of the car is what God intended as foreplay to prepare a couple to enjoy satisfying intimacy in the marriage bed. I've sat across from many young women who say, "I never meant to go all the way. It just sort of happened."
Well, it didn't "just happen." Your body was doing what God designed for it to do––in the marriage bed. God created sex to be enjoyed thoroughly by husband and wife. And there are physiological things that happen during foreplay to your body to prepare it for sex. It's naive to think you can control your passions if you're playing with that kind of fire.
Hebrews 13:4 says, "…Marriage is honorable (most precious), and its bed is undefiled. (pure)." I never experience shame after sex with my husband because God smiles on the marriage bed. Sex is most pleasurable when:
It's without shame or fear of consequence
You know he'll be there in the morning
He has a love for you that's proven by his marriage covenant 
2. Sex is a sign of covenant. 
If you ever study covenant in Scripture you'll see that whenever people "cut a covenant" it was signified by ceremoniously passing through pieces of flesh. Remember when God cut a covenant with Abraham? He passed through pieces of flesh. Marriage is a lifelong covenant where two become one. The consummation of (and regular reminder of) this covenant is intercourse––the passing through flesh. First Corinthians 6:16 reminds us that when we join our body with another through sex "the two shall become one flesh."
Satan knows that sex outside of marriage makes mockery of God's way of knitting two lives together in the marriage covenant. So he works overtime to seduce Christians to sin sexually. Satan knows that when God's people are caught in sexual sin it renders them powerless for the Kingdom.
3. The Consequences of Going too Far. 
The first consequence to consider is how sexual sin quenches the Spirit in your life. Consider the cost of not being Spirit lead when making important life decisions––like who you should marry. I cannot think of anything more scary than to choose a spouse based upon my own discernment. Only God knows the heart, and only He can help you discern who to marry.
The next consequence I see is purity lost. First Corinthians 6:18 says, "Flee fornication. Every sin that a man does is without the body; but he that commits fornication sins against his own body." (1 Corinthians 6:18) 
Even if a Christian couple does marry after sinning sexually, they're left with shame and betrayal  issues they must work through. If a couple marries out of shame, the wife often wonders, Would he have married me anyway? This is no way to begin a marriage.
The last consequence I'd like to visit is how sex before marriage hinders a relationship. It interferes with the development of emotional intimacy because the couple spends time exploring one another's bodies, rather than falling in love with each other as they share their thoughts, hopes, and dreams.
If you're in a relationship with a believer and you're sinning sexually, both of you will become convicted and become the object of each other's sin. You will be the reason the joy of their salvation is gone. Because of his sin, King David cried, "Restore unto me, the joy of Thy Salvation" (Psalm 51:12) David's sin cost him the joy he'd known when he walked intimately with God. 
4. Walk in Purity. 
Please understand, I am not talking about purity for purity's sake––because that's what's expected of "good girls." God's call for believers to walk in purity is more than attempting to reflect Christ's holiness. Living a holy life is key to enjoying the abundant life Jesus offers (John 10:10) because you become a vessel of honor––useful to the Master. So He can accomplish through you what He's had planned for you before the foundations of this world (Ephesians 2:10).
Walking in purity is key to seeing God in a way that captures your heart and causes you to enjoy Him forever. Jesus said, "Blessed are the pure in heart for they shall see God" (Matthew 5:8). To "see God" means to gaze with eyes open, as something remarkable. Walking in purity is the path to viewing God in wide eyed wonder.
If you want to live a life filled with passion for Christ, pursue purity as a lifestyle––including sexual purity. This is the path toward the the life you were born to live. Don't allow sin for a season to derail your pursuit of Christ and His plans for your life. A life led by the Spirit is empowered by His joy and zeal to do through you exceedingly, abundantly more than you can imagine. And you'll have no regrets.
Rhonda Stoppe is the NO REGRETS WOMAN. Rhonda is the author of 6 books, a speaker and evangelist who meets women at the point of their desperation and shows them the way to Christ. At her No Regrets Woman Conference, she helps women break free from the regrets that hold them back––beginning with a genuine relationship with Christ. As a pastors' wife, author, favorite radio guest and speaker with more than 30 years experience, Rhonda's authentic teaching, grounded in sound doctrine, helps women discover significance and become more influential than they ever dreamed possible. To learn more about Rhonda's messages and to book her for your next women's event visit her at: NoRegretsWoman.com 
Rhonda's books:
-A Christian Woman's Guide to Great Sex in Marriage
-If My Husband Would Change I'd Be Happy & Myths Wives Believe
-I Sleep with the Pastor - A Devotional for Pastor's Wives
Photo courtesy: ©Thinkstock/ASIFE