Clear Out Chaotic Clutter
Nancy C. Anderson

Contributing Writer

Published

Apr 09, 2010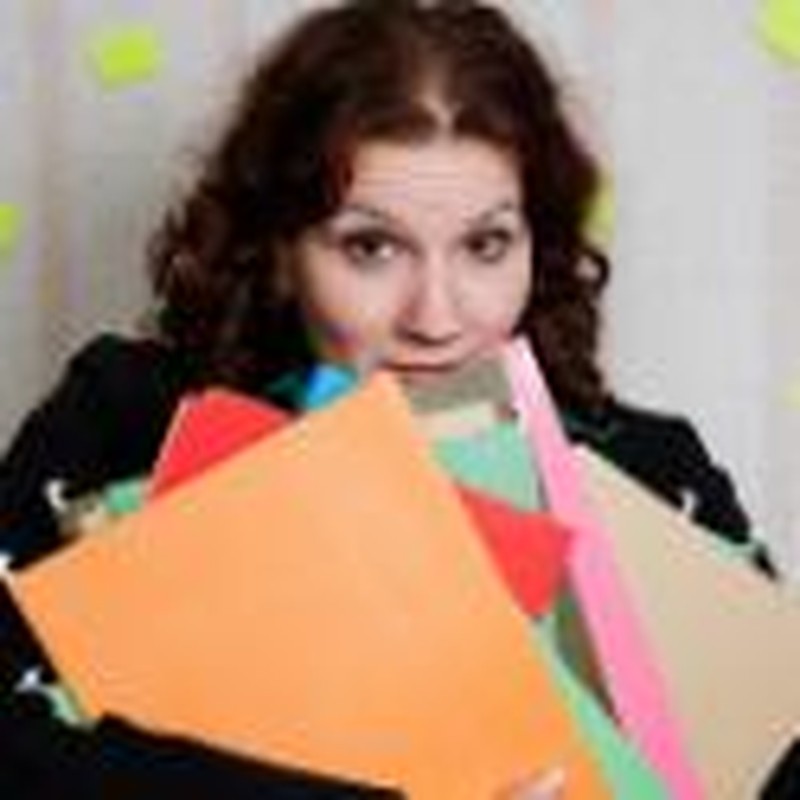 Before I go too deeply into how to control your clutter, I have a confession to make: I have not fully tamed my own clutter monster.  I am a work in progress so the advice I'm giving you is for me too.  Until the last few years, I was the Queen of Clutter.  I had lots of stuff! I had so much stuff that it would get buried under other stuff so when I couldn't find whatever I was looking for, I'd go buy new stuff.  I practically lived at Stuff-Mart! 
Take this Clutter Quiz to determine your Clutter Quotient
1. Have you ever complained that you need more storage space?
2. Do things get "lost" in your house?
3. Do you have more than one junk drawer? (Do you have any drawers that aren't junk drawers?)
4. Do you have piles of outdated papers, magazines or catalogs that you intend to read—someday.
5. Do you have crumpled gum or candy wrappers at the bottom of your purse?
6. Can you fit two cars into your two-car garage?
7. Would you like to get control of your clutter?
One of the reasons we want to collect things is that we mistake possessions for worth. In our materialistic world, it's easy to get confused so repeat after me, "I am not my stuff and my stuff is not me." Jesus warns us about mistaking our material goods for our value in Luke 12:15, "a mans life does not consist in the abundance of his possessions." 
If we went on a real safari, we'd see many people in other cultures living happily with very few possessions. It's amazing how little we really need.  But don't feel too bad because there's good news! It's never too late to simplify and de-clutter our homes and hearts.
One step at a time
Don't feel like you have to do it all at once. Like the fable of the turtle and the hare, "Slow and steady wins the race." Consistency is the key that will unlock your cluttered life.
Think of the formula for weight loss…if you take in fewer calories and burn off more energy, you'll lose weight. Likewise, to lose clutter, you'll need to stop adding and start subtracting stuff. Do you think it's possible to lose 200 lbs. in one weekend?  Have a garage sale!
This journey to Clutter-free County will take us on long and winding road, but take comfort in the fact that a journey of a thousand miles begins with only one step.  Just keep moving and remember our Cheetah Chick chant, "I am becoming less of a mess!"
Excuse #1 -- I don't have time!
Do you know the #1 excuse for not taking care of clutter? "I don't have time." You will be thrilled to know that I have the solution: Do it in 15-minute spurts. In fact, you could de-clutter your whole house in (many) 15 minutes segments! Start with the area of your home that bothers you the most then tackle it one drawer, one cabinet, one shelf, or one box at a time.
My silverware drawer used to drive me crazy. I had a messy mix of mismatched utensils that overflowed and caused the drawer to get stuck.  I fixed that problem by getting rid of all the weird bits and pieces that didn't belong there. Then I cleaned out the random crumbs stuck to the trays. I was so thrilled to open the drawer without a crummy-chaotic explosion that I invited my friend, Tonya, over to open it!
Ask each family member for one thing that causes problems for them---then work together to fix it in little snippets of time, that won't overwhelm you.  Perhaps it's organizing all your pens and pencils, cleaning out a sock drawer, getting rid of all the lid-less plastic food containers, or wiping up the weird drippy-marks on your kitchen cabinets. Accomplishing each task will inspire you to pick another…, another…, and another.
Clutter-free Heart
Our family room is decorated in a jungle motif, and my husband has nicknamed it the Leopard Lounge.  It's all finished in warm browns and greens with lots of tropical plants and animal print fabrics, and right next to the black leather chair is my 15-minutes-per-day spiritual challenge.  I have a small bamboo basket which holds my Bible, an Our Daily Bread Devotional Booklet, my journal, a pen, and a highlighter.  My goal is to spend at least fifteen minutes per day reading God's word and asking him to guide me through my life's safari.  I know that doesn't sound like much time, but often I read and pray for much longer once I begin. As I commit to the discipline to make time for the Lord, it keeps my heart clutter-free.
Originally posted May 17, 2007
---
Nancy C. Anderson writes and speaks with her best friend, Tonya Ruiz, as the Cheetah Chicks.®   They travel coast-to-coast teaching at Christian women's events and  have been featured, individually, through national media including The 700 Club, Montel, FamilyLife Today, Moody's Midday Connection, Coral Ridge Ministries, and Today's Christian Woman.  For more information and instructions on how to join their Cheetah Chicks Club, go to: 
http://www.cheetahchicks.com/