Dealing with Relapses
Carole Lewis

Author, Give God a Year

2011

26 Oct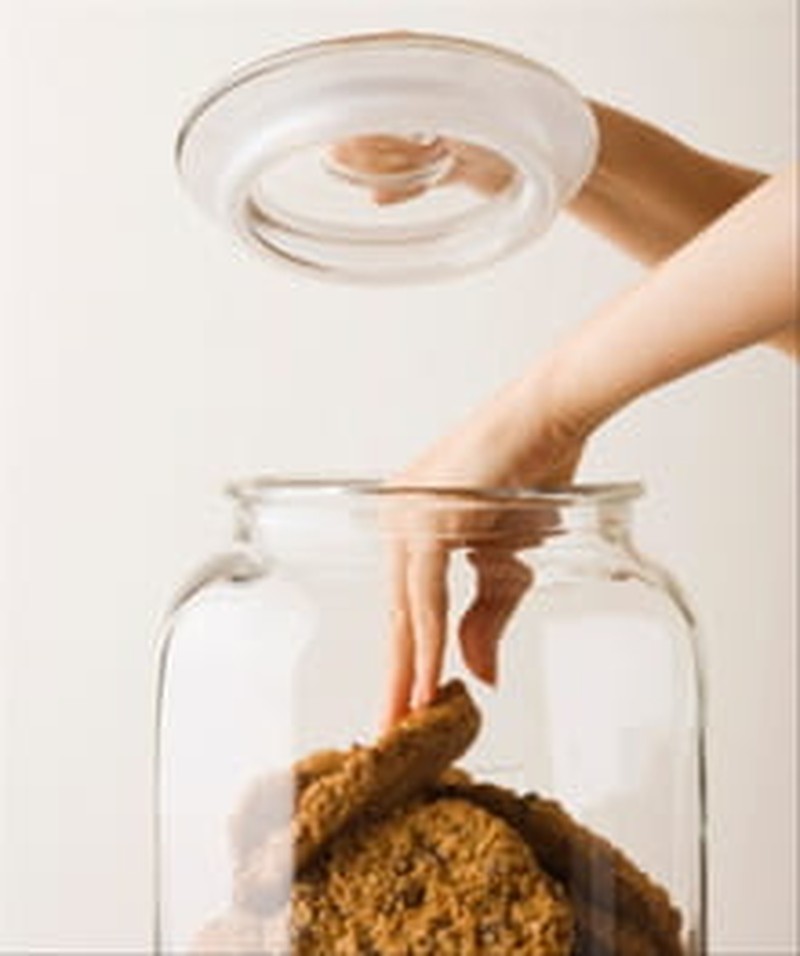 Editor's Note: This is the third article in a 3-part series about temptation. Read Part I and Part II.
You were running a good race.  Who cut in on you and kept you from obeying the truth? Galatians 5:7
My relapses have come into sharp focus since I made the decision to give God a year.  Each relapse is crystal clear in my mind, and my only consolation is that the time between relapses is becoming longer because I am so acutely aware of each one.
It pains me to tell you how many different areas of my life suffer relapse.  One area has to do with my clothes.  I take something off and instead of deciding right then whether it needs to go to the cleaners or not, I place the garment on a hanger and hang it on a door knob to deal with later.   I rarely take action until I have clothes hanging on three or four doorknobs, and then I must make the decision to either take them to the cleaners or place them in the closet.
Another area of relapse is related to my driving habits.  When we moved to the bay in 1997, I began driving over 100 miles to work and back home each day.  This is no excuse for speeding, but during the 11 years of living at the bay, I took defensive driving once a year--every year we lived there.  The weird thing is that I was able to go a full year before I got the next speeding ticket, but invariably lapsed back into my bad habit.  It wasn't long until I had another ticket.
My e-mails are another area where I suffer relapse.  When I clean out my e-mails and delete every last one, I decide that this will never happen again.  Before you know it, I am receiving messages that I have too many e-mails again.
Eating sweets is an area where relapse keeps me from reaching my weight loss goals.  I am painfully aware every time I relapse now that I have given God a year to make significant changes in my life; nevertheless, I still relapse.
I could go on and on recounting all the areas of my life where I relapse into old ways and bad habits, but you get the picture.  So, what is the common denominator with all relapses?  I believe that every relapse begins with a thought followed by another thought and before we know it, we have made the wrong decision, one more time.
Or it might be that our thoughts keep us from making the right decision as well.  If you have decided to give God a year to work on your marriage or heal a relationship, there are certain good actions you know must happen as your part of the equation.  You are going along just fine and before you know it, you begin thinking about the fact that you are doing good and the other person is not responding, so you stop doing the next right thing and drop right back into the pit of despair.
The apostle Paul wrote about what this state feels like in Romans 7.  Paul said that the very thing he hates, he finds himself doing and the things he wants to do, he doesn't do. In Romans 7:23, Paul says, "But I see another law at work in the members of my body, waging war against the law of my mind and making me a prisoner of the law of sin at work within my members."  The apostle Paul was acutely aware of his own relapses into bad behavior and his seeming inability to do those good things he desired to do.
So what is the answer to relapse?  The Bible has the answer for every problem we have in this life, and in 2 Corinthians 10:5, we find that we will not have victory until we learn to capture our thoughts before they lead us down the wrong path. "…and we take captive every thought to make it obedient to Christ."  Is it possible to grab a thought before we act on it?  Of course it is.  The question is, "Do we want to?"
When I undress at night, I think about the spot on my pants and it is possible to place the pants in a basket for the cleaners instead of hanging them on a hanger to deal with later.  So why do I hang them up?  Well, I might not take them to the cleaners and I could work on the spot and wear them again so if they are lying in a basket they will be wrinkled and I can't wear them again.  Is this insanity or what?  I have spent enough time thinking that I could have saved a lot of time if I had captured the first thought and dealt with it.
Our minds are like computers in that when the first thought comes in, we have the ability to take it to the final conclusion, right then and there.  If we are to capture our thoughts, then we will have to learn a new way of thinking, which is contrary to the way we've always thought.  Capturing a thought means I must learn how to act on the first thought before it takes me down the wrong path or keeps me from going down the right path where I truly desire to walk.
God created us in His own image and gave us the mind of Christ.  We do have the ability to grab our thoughts and make them subject to Christ, but it will only happen when we realize that we are powerless to change unless we give up, once and for all, our right to ourselves.  These bodies will never want to do the right thing, but with Christ's help, they can be brought under control.  And the way to control our bodies is through our thought life.
Let's practice this for an entire day.  Write down every time you think about putting off something good you need to do.  Write down every time you think about doing something that is going to bring you harm.  See if you have the ability to stop the thought before it becomes an action. 
The only way I have found that works is if I attach a prayer to the thought such as, "Lord, without your help, I am going to eat that cookie," or "Lord, without your help, I am going to drive too fast today.  Will you help me?"  When we ask for help, all the power of heaven is released on our behalf.  When we don't ask for help, we are hanging out there on our own, one more time.
Relapses are a part of life but they don't have to be a permanent fixture of our lives.  Hopefully, we will discover a better way to live a life that is full of joy and hope because we have learned the secret of controlling our thought lives.
---
Carole Lewis is the National Director of First Place 4 Health. This excerpt will be included in the upcoming release, Give God a Year, available from Regal Books in December. For more information on First Place 4 Health and Carole Lewis' books, visit http://www.firstplace4health.com/.