Do You Feel You Have to Do it All?
Sandy Coughlin

Contributing Writer

2008

1 Apr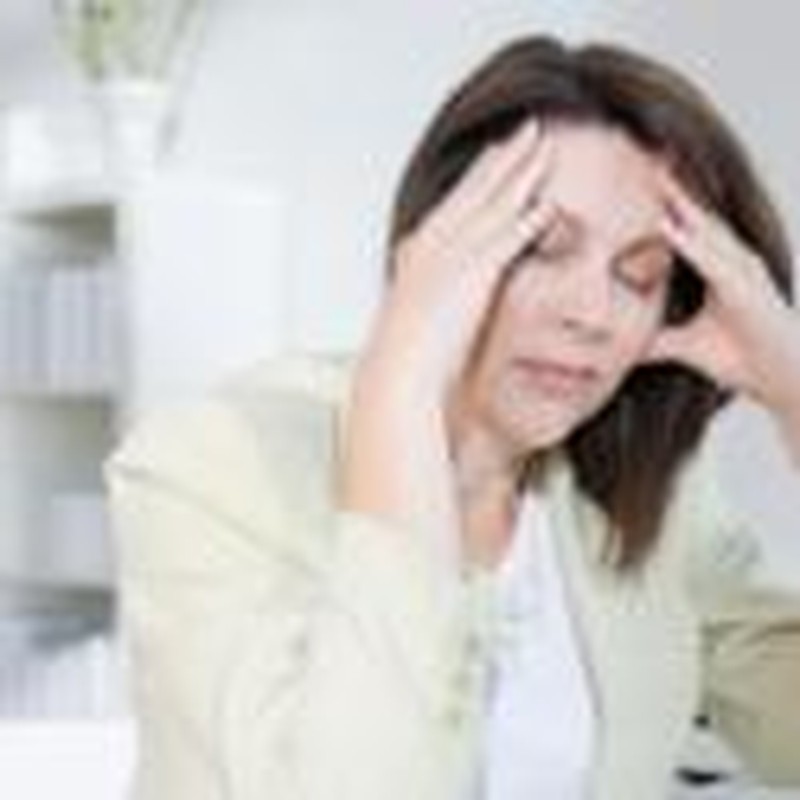 April 1, 2008
"We need a balance between work and play, between kindness and firmness, between waiting and praying, between saving and spending, between wanting too much and expecting too little, between warm acceptance and keen discernment, between grace and truth. The longer I live, the more I must fight the tendency to go to extremes … and the more I value balance." (Taken from Chuck Swindoll's Living Beyond the Daily Grind)

I receive heartfelt emails from readers on a daily basis. This one touched a chord with me, and I bet she is not the only woman who feels this way! See what you think, if she resonates with you:

I have a question. I'm feeling so overwhelmed lately with all the demands from school for me to volunteer, driving kids to sports events, teaching bible class, etc. It all takes up so much of my time, I couldn't even fathom entertaining, much less actually being able to get anything done. How do you balance everything? Do you put a limit on outside demands? I'm feeling a little frustrated this week, and need a little advice if you have a couple minutes to spare.

Goodness – her life sounds like my life and, I bet, most American moms' lives!

There once was a season where I thought I had to do it all.

I've now pulled back from too much volunteer work (I put my time in for many years!), and I don't go to parties (or Bunko) during weekday evenings. I've even limited myself to how I want to serve at church. Just for this season, I value being available for my family. How much longer will we all be together? When the kids are gone, I will have so much more free time to volunteer.

My husband was the one who helped me attain this concept. I used to feel guilty if I didn't "serve," but now that I have learned that serving begins smack-dab in the middle of my home, I'm freed up to reach out in different ways. For example, some of the ways I get to serve is through Balcony Girls (done in my home), making meals for others, taking cookies to neighbors, feeding teachers, having a friend over for lunch, setting up meals for a needy family, and making sure there is plenty of food for my teens (and their starving friends ). I've even been a college mentor through a scholarship program – again, pretty much done in my own home. And in the midst of serving those outside my family I, of course, prioritize serving my husband by balancing "date nights " – something I hugely value for a healthy marriage and great for my kids to witness!

Tips on Bringing it Home
Even though I've managed to bring much of my life home, I still need to be intentional at seeking out balance. I actually work from home so I have to be incredibly disciplined with my time. It feels horrible when my home gets out of control -- and believe me, it does! -- because I'm working almost full-time. I only shop when I absolutely have to. And during this season, I squeeze in necessary alone time by getting up early to exercise with wonderful running partners then coming back for a quick study on my own (currently working through Beth Moore's Fruit of the Spirit study).
Less is More
Less time in my car is more time at home. We are blessed to be about 0.8 mile away from the kids' schools and activities so I do very little driving around. For the times that I need to get somewhere, I set up a carpool. I'll drive one way and arrange for another parent to drive the other way.

I've learned to say "No" to many outside activities so I can keep my home flowing and at the same time teach my kids about hospitality and the art of homemaking.

Hospitality on a Limited Schedule
As I mentioned before, hospitality rarely leaves my home in this increasingly busy season of life – but if it does, it goes with me in the form of a meal, cookies, flowers, or time to someone in need. Pick and choose what is important to you and what you want your kids to learn from it. Here's one practical example of reaching out on a limited schedule.
I got up early one morning last week and turned the oven on to 350 degrees.

I pulled my Ziploc bag of Snicker Doodle cookie dough out of the freezer. My daughter and I made up a double batch of dough this past weekend, rolled half of it up into balls, spun them around in a bowl of cinnamon and sugar, and then froze them in Ziplocs. This is the best way to have fresh cookies come out of your oven – in a snap!

I had pre-arranged to take dinner to a friend that morning, a friend who'd recently had surgery. Her family became the lovely recipient of freshly-baked Snicker Doodles plus a dinner of Mango Crockpot Chicken , fresh tortillas, and all the fixings to go with it (and canned salsa from my sis's garden)!
Even a quick gesture can make a big difference in someone's life. I am still learning the art of this balancing act. I like to think that the older I get, the wiser I am becoming with my time as I learn from others.

---
Sandy Coughlin is a wife and mother of 3. She loves her family and loves blessing other people's lives by entertaining in her home. Sandy's husband, Paul, (who used to be the reluctant entertainer) has come on board, and they often offer hospitality together. Sandy and Paul co-authored a book called
Married but Not Engaged
(Bethany House, Aug. 2006). It's written to women who are married to "checked out" or emotionally absent men and who want to create a more satisfying, intimate relationship. This article was adapted from Sandy's regularly updated blog "
4 Reluctant Entertainers
," which you can visit at
www.reluctantentertainer.com
. Get more information on
Married but Not Engaged
by clicking
here
. Visit Paul's website at:
http://www.paulcoughlin.net/