Do You Need to Know How to Go from Survival to Revival?
Sarah Coleman

Author

2015

11 Jun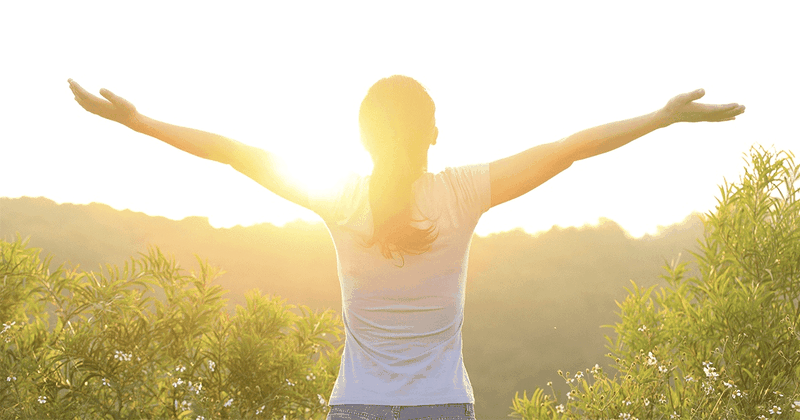 Isn't there more to life than survival?
You wake and feel blank. Happy but not inspired. Content yet not thriving.
You make the kids lunch and should be having quiet time - but don't.
You eat quietly during your break at work. You should read the
Bible
, but check Facebook instead.
You go to bed and should read your nightly devotional. But God understands, right? You're so tired. You can skip tonight. He won't hold it against you.
Then you wake up and it happens all over again. You love God, but there's nothing stirring you to connect with him.
You lift your hands on Sunday and pretend it's okay. You mutter a few hallelujahs through the message but you're not really there.
Faith
has become stale and lifeless. The voice of the Holy Spirit once sounded so strong, now it is barely heard.
Where did your heart go?
Spiritual Disengagement
The problem is spiritual disengagement. Where kids soccer games, work deadlines, and social media feeds, take the place of a personal relationship with God. Church and acts of worship are another box to be ticked in an over crowded schedule.
And it leads to a life of survival.
We think spiritual disengagement is a recent phenomena - however it has occurred before. All through the Old Testament the children of Israel cycled through drawing close to God and running far from him. Spiritual disengagement is nothing new to God. And the call to his children then and now remains the same: come back to me.
God longs to connect with you. Are you willing to take the next step?
The solution is revival.
Revival is a strong word with strong emotions and commitments. Revival is very different to survival. You cannot go through the motions and be in revival.
Revival means to come alive; a resurrection. Where dry bones become a warrior - not just of the after school pick up - but for a greater purpose.
Isn't that what your heart desires? More, real and better life (John 10:10)?
Then you want revival.
This is what it takes.
1. You've got to want it
Many pray for revival. Many know revival is the solution. But few really want revival. You have to go after it; pursue a soul awakening.
Look! I stand at the door and knock. If you hear my voice and open the door, I will come in, and we will share a meal together as friends
(
Revelation 3:20
).
Jesus wants to share your life; be your friend. But he won't barge his way in. He waits for an invitation. Don't shut Jesus out of your life any longer. Let him in.
2. It's gonna cost
Survival is easy. It is comfortable. It is what you're used to. But revival requires a higher gear. There will be more commitment, but it's worth it.
And from the time John the Baptist began preaching until now, the Kingdom of Heaven has been forcefully advancing, and violent people are attacking it
(
Matthew 11:12
).
The Kingdom of Heaven will not land on your doorstep. You have to get passionate and go after it. And when you grab hold of the Kingdom, devour it with all you are.
3. Change
Revival is an act of turning from sin to God - repentance. Sometimes sin is blatant, like anger or deceit; other times it is subtle, like doubt or fear. Repentance is not just for those intrenched in sin. Repentance is also about transforming a good life into a great one.
Then I will sprinkle clean water on you, and you will be clean. Your filth will be washed away, and you will no longer worship idols. And I will give you a new heart, and I will put a new spirit in you. I will take out your stony, stubborn heart and give you a tender, responsive heart
(
Ezekiel 36:25-26
).
Father longs to give you a new heart. A heart more in love with him, his Word, and his priorities. It does not happen without change. Decide to change.
A soul in survival is happy to stay the same, but one in revival is ever pushing the boundaries, never satisfied. Which are you?
Are you ready to move from survival to revival?
Publication date: June 11, 2015