Does a "Gentle and Quiet Spirit" Make Me a Doormat?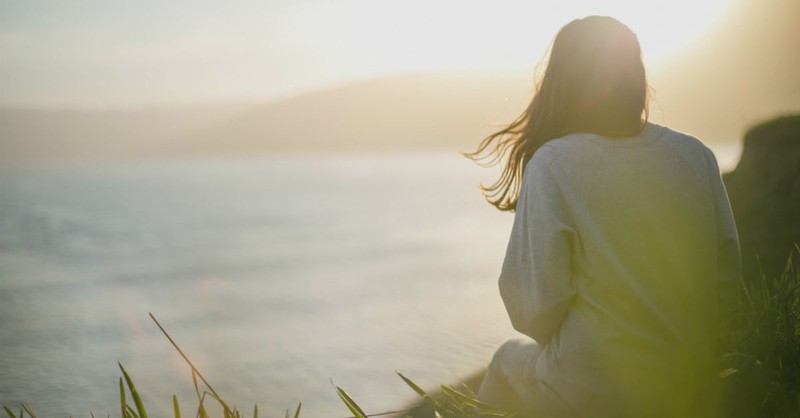 Often in Christian communities, gentleness, or having a gentle, quiet spirit can often be misinterpreted as being a pushover. They are both not the same thing.
But what about verses like turn the other cheek (Matthew 5:39), go the extra mile (Matthew 5:41), and pray for those who persecute you (Matthew 5:44)? In fact, didn't Jesus tell us to do all of those things, in the same sermon?
What does a gentle and quiet spirit look like in Christianity? How does it differ from a person who simply lacks a spine? How does Jesus exemplify this, and how do we adopt a gentle spirit without losing our confidence and assertiveness?
First, Where Does the "Quiet and Gentle Spirit" Verse Come From?
It comes from the verse in 1 Peter 3:3-4, which tells Christian women that beauty doesn't come from adornments and "braided hair" but from the inner beauty of a gentle and quiet spirit.
Now, although we could dive into the whole context of the "braided hair," that seems like a subject for another article.
We do have to keep in mind that men and women can both have a gentle and quiet spirit. We'll dive later into the article about how Jesus exemplified this. But we will focus mainly on how this can apply to women. Especially since Christian culture has adopted a false model of a quiet and gentle spirit called doormat theology. 
What Is a Doormat? How Is This Different than the Christian Example?
We use doormats, literally, to wipe the gunk off our feet at the front door.
When a person acts like a doormat, they let people tread all over, wipe off their feet, etc. on them. Such people do not have established boundaries, jeopardize personal health to please others, and often have low self-esteem and self-worth.
This is not the Christian model.
Why?
First, God created us in His image (Genesis 1:27). Anyone made in the image of God (so, everyone) has immense inherent value. Allowing oneself to be abused, stomped on, and misused does not glorify the image God has created us in in any way.
Second, "doormat theology" does have selfish roots, opposed to "turning the cheek" theology which has roots in love. Someone may "turn their cheek," in a sense to abate their fear of rejection or need to please people, as indicated in this article.
Third, Jesus, during his ministry, did not adopt doormat theology. He said no to things. He withdrew to areas for rest and solitude (Luke 5:16). If the God of the Universe didn't let people walk over him in human form, neither should we.
When a Christian, in an abusive relationship, sighs and says, "Well, what can you do? Turn the other cheek, I guess." That ignores that fact that Christians should seek justice (Micah 6:8).
So What Is This "Turn the Other Cheek Stuff" Jesus Had Been Talking About?
We can often misinterpret what Jesus meant by this.
Turning the other cheek (Matthew 5) comes from Jesus' sermon on the mount, one of his most famous sermon series. In this particular section of the sermon, Jesus is addressing retaliation culture in his day. Whenever someone wrong someone, the Jews firmly believed in eye for an eye. If someone plucked your eye out, it was your right to pluck theirs (even though vengeance is the Lord's: Romans 12:19).
In this sermon, Jesus encourages his followers to react instead of retaliate. So instead of slapping the other person, as was the cultural belief in that day to balance eye for eye, Jesus is telling them to diffuse the situation, as discussed in this article.
In the same article, the author establishes the meaning of a light slap to the face with the back of the hand in that culture. Basically, it was like a swear word.
If someone insults us, this passage calls us to not respond in kind. Not to ask for a slapstick fest.
So instead of escalating events through insults, leading us to possible (or worse) acts of violence, we stop the conflict cold.
So, Then What Does a Gentle and Quiet Spirit Look Like?
First, we have to look at Jesus' example to get an idea what this looks like.
First, a gentle and quiet spirit obeys God's plan. Throughout Jesus' ministry, he obeyed the Father, even when that lead to a horrific death (Philippians 2:8). A quiet and gentle spirit abides by God's plan, even when that exact plan lands us in dire situations.
 
Second, a quiet and gentle spirit has the ability to meditate on God's word, to withdraw ourselves from a loud and busy world, and listen for God's whisper (1 Kings 19:12). Jesus often withdrew to pray, even amidst a very busy three years in ministry. Large crowds always gathered to hear his sermons, forcing him once back into a boat (Luke 5:3), but He always carved out time to spend with his Heavenly father.
 
Third, a quiet and gentle spirit is not the antithesis of being able to lead. We can often associate meekness with the lack of ability to lead a group. Not the case. In fact, the Beatitudes (in the same sermon series as the turn the cheek) say the meek will inherit the earth. Those who have a quiet spirit can lead in humility. Jesus exemplifies leadership throughout his ministry, but not without humbling himself (Philippians 2:7, Luke 9:58, Hebrew 5:7).
What Does This Look like for Us as Women?
When we have a gentle and quiet spirit that doesn't mean we absorb literal punches, but when someone tries to pick a fight with us, we choose to react instead of retaliating.
Those with a quiet and gentle spirit will be called to lead. God calls us all to lead in some way, and when we do, we will do so in humility and while listening for God's quiet voice. That may sometimes call for us to withdraw and spend more time in the Word than in busy channels like social media.
On a personal note
I am a people pleaser and tend to fit the definition of doormat. Recently, I've learned to set up boundaries and say no to activities which will put major strains on my health or possibly take away time between myself and God.
I grew up in a church culture which seemed to promote the wrong kind of quiet and gentle spirit. Even within my own family, certain women harbored the belief that if abuse happened at home, you were simply supposed to do the Christian thing and turn the other cheek.
Having since ascertained the error of that, I'm learning to adopt a quiet and gentle spirit that isn't devoid of assertiveness or wrapped in selfish motivation to please people.
---
Hope Bolingeris a literary agent at C.Y.L.E. and a recent graduate of Taylor University's professional writing program. More than 450 of her works have been featured in various publications ranging from Writer's Digest to Keys for Kids. She has worked for various publishing companies, magazines, newspapers, and literary agencies and has edited the work of authors such as Jerry B. Jenkins and Michelle Medlock Adams. Her column "Hope's Hacks," tips and tricks to avoid writer's block, reaches 6,000+ readers weekly and is featured monthly on Cyle Young's blog. Her modern-day Daniel, "Blaze," (Illuminate YA) released in June, and they contracted the sequel "Den" for July 2020. Find out more about her here.
Photo Credit: ©Unsplash/Artem Kovalev