Does Weight Matter?
Barbara Curtis

Crosswalk.com Contributing Writer

2009

1 Jan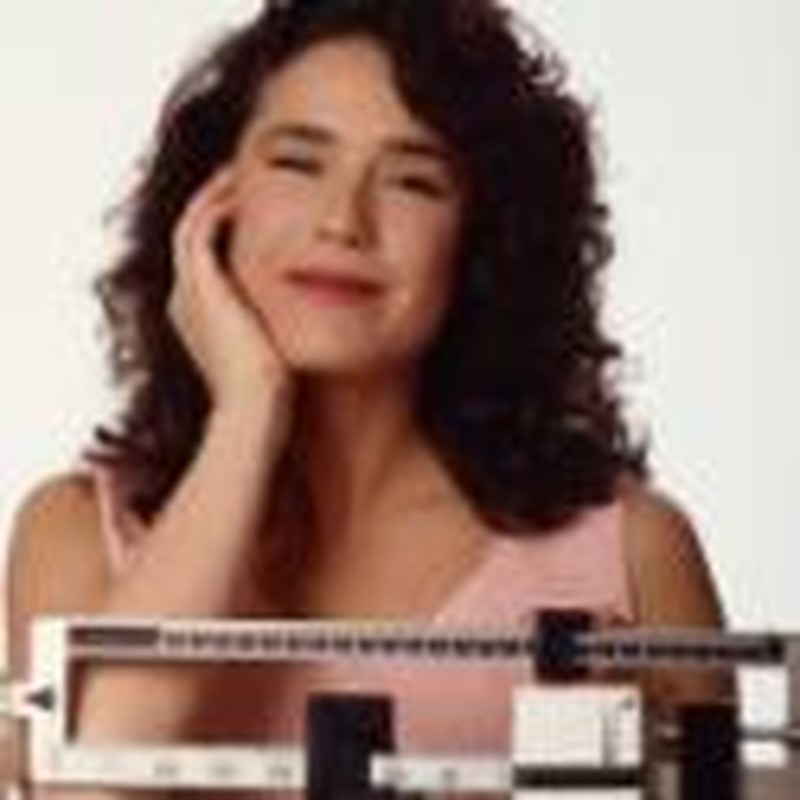 Do you not know that your body is a temple of the Holy Spirit, who is in you, whom you have received from God? You are not your own; you were bought at a price. Therefore honor God with your body. 1 Corinthians 6: 19 - 20
So far, it had been like any other speaking trip: decent flight, new city, nice hotel, my room service tab taken care of.
Mmmm. Room service.
But shortly after I boarded my flight home, there was a glitch: after much concentration and effort – all the while trying to look "normal" – I hadn't succeeded in buckling my seatbelt. How I'd come to hate this moment, when no matter how well I thought I'd camouflaged it, I had to acknowledge the reality of my belly. But the crisis usually passed and I conveniently forgot.
Now I was panic-stricken: Would I have to ask the flight attendant for help? Did they have extenders for people like me?
I sucked it in as best I could and gave it one more try. Click. A sigh of relief. But what about the next time?
Sigh and Surrender had been the name of the game for me for twenty years as I shifted up from "Petites" to "Misses" to what they politely call "Woman" – omitting the still silently screaming adjective Big/Abundant/and let's face it: FAT. As I continued to march my ponderous way up the clothes rack, at 22w I wondered what was to come: I was on the next-to-the-last size.
Today, after losing 80 pounds, I look back and see a spirit of defeat I can hardly believe was part of me – white flags everywhere!
Where did it start? Was it my obsessively-thin mother who wore only skintight 50s sheath dresses – a woman anorexic way before the problem had a name? As a 5'5" teen weighing in at 135 pounds, I was hopelessly convinced that I was fat – I only had to look at my perfect mom to be reminded.
Was it the early sexual abuse which eventually led me to promiscuity, drugs and alcohol during my twenties and thirties? Was it my desire to become a good Christian mother that led me to distance myself from my pagan confusion by making myself as shapeless and unattractive as possible?
The answers to these questions are not as important as the fact that it wasn't until I started losing weight that I began asking: Why would a woman with several decades of life still ahead cripple herself, her family and her future by lugging around an extra hundred pounds?
For me, being fat – and, yes, I use the f-word because early on I decided honesty was the best policy – was not a victimless crime. With a husband and 12 children I was certainly not the wife and mother I could/would/should have been. As the excess inches peeled off, so did my denial. As my energy level increased, I came to grips with the fact that through the years I had become less and less involved in the things we had once loved: the outdoors, hiking, discovering new places. If forced past my reluctance to don a bathing suit, I sat glued to one spot until the ordeal was over.
Early on I felt the need to acknowledge the loss my obesity represented to my family and to apologize to them for it. No matter their protestations – "We love you the way you are, Mommy!" – they were dealing with a mom twice the size she should have been with half the get-up-and-go.
I thought my family's acceptance meant unconditional love. Looking back eighty pounds lighter, I see it means something else: hopelessness and denial.
While my original resolution was shaped as a simple imperative – Lose Weight! – just a few days into my diet I was convicted in no uncertain terms that my obesity was but a symptom of spiritual problems standing in the way of a completely authentic relationship with God. While the evangelical world seldom speaks of fat as a sin, I came to believe that it does indeed represent our clinging to attitudes that Satan uses to keep us from the fullness of our faith.
I saw it as I began to reckon with my sense of entitlement. Since I was responsible for feeding my family – none of whom had a weight problem – I had to learn to handle food without sampling it myself. As I resisted the nagging impulse to bring my hand to my mouth, I could feel another layer of denial being stripped away. I had eaten more than I'd admitted to myself.
I resisted self-pity by imagining a broke bank teller who had to handle other people's money all day while struggling to pay her own bills. I fought my envy of those gifted with I-can-eat-and-eat-and-not-gain-weight metabolisms by thinking of my son Jonny who has Down syndrome and has to work a lot harder than others, yet who is consistently full of joy.
As I learned how much less I needed to eat to survive and thrive, I found the same true in other areas of my life. I found myself cleaning out closets and drawers – riding the downsizing trend. It seemed in every area of our family's life, I'd over-consumed: Too many clothes, toys, dishes, knickknacks.
All crowding out the One in Whom we live, move and have our being.
As I lost my reluctance to let things go, I found a spirit of liberation as exhilarating as the new freedom which allowed me to sprint to the bus stop to meet my kids – without running out of breath at all.
At the doctor's office a year later, when the nurse weighed my son in at eighty pounds – the exact amount I'd lost – I didn't know whether to laugh or cry. But it all became clear, as I imagined carrying him with me 24/7, how I'd burdened myself while trying to pretend my life was normal.
In fact, as I freed myself from excess weight, I found my imagination soaring as my mental energy was no longer consumed with denial of what had truly been my greatest limitation – a limitation I had to admit had been completely self-imposed.
I won't gloss over the grieving process I've had to deal with – for the loss of the years before I finally heard God's call to surrender this area of my life. Being able to buckle my seatbelt like a normal person, wearing size 10 jeans, having normal blood pressure and energy to play with my children – these are the outer benefits and powerful motivators for staying fit.
But above those is the unfettered relationship I can enjoy with my Heavenly Father, before whom I can finally stand unashamed about the temple of my body. I can almost hear the whisper, "Well done, my good and faithful servant."
For anyone beginning 2009 with a yearning to confront this area of your life – to recognize in a literal and tangible way the truth that "He must increase, but I must decrease" (John 3:30), I bring you glad tidings of great joy: With God's help and the inspiration of the Holy Spirit, all things are possible to us.
The only cost is surrender. Give this final frontier to our Heavenly Father, Who gave so much for us. Then, like a rider at the top of the roller coaster, be ready for the ride of your life.
---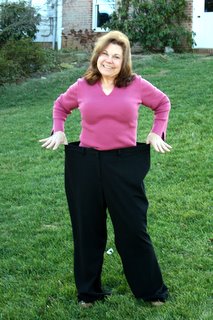 Barbara Curtis is author of nine books and blogs at MommyLife.net, where she will be embarking January 5 on the last stage of her diet to close in on her original target weight. Several dozen readers have already pledged to join her and offer each other practical and spiritual support.