Embrace a 'You-First' Lifestyle in 2009
Kathi Macias

Crosswalk.com Contributor

2008

30 Dec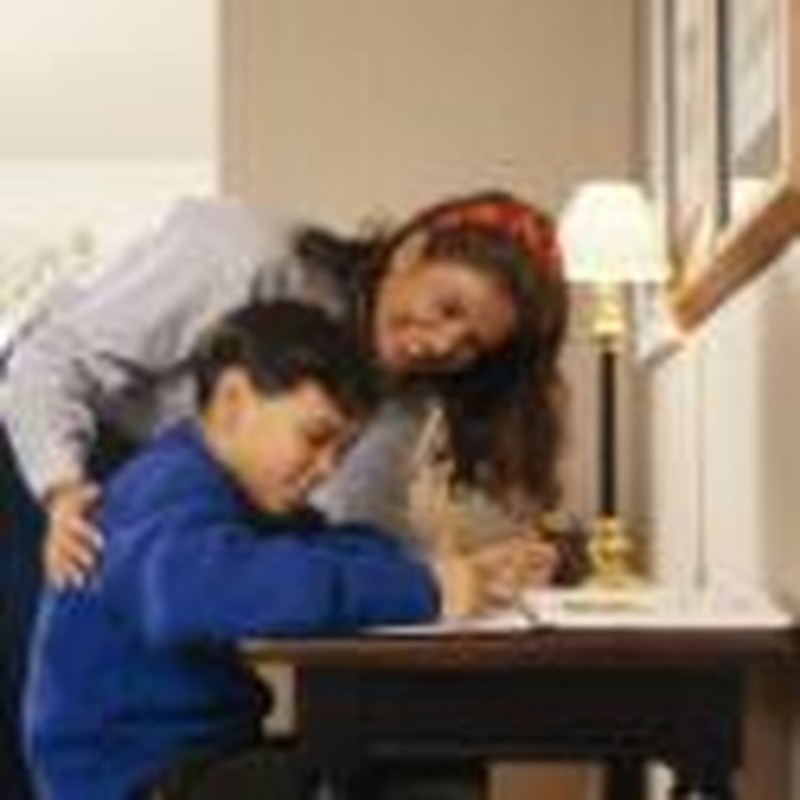 As December 2005 drew to a close and transitioned into the new year, I found myself spending more and more time alone with God, seeking Him for clear direction for the coming year. When that direction came in the form of a seven-word admonition, it was not at all what I had expected, or hoped, to hear: Somebody has to set up the chairs.
The first time I heard it, I shook my head, scratched it, and shook it again. Why would God make such a statement, and what did it have to do with me? Surely I had misunderstood. My heart's desire was to write and publish the words He had given me, to speak and teach about His great love and calling for our lives. But the more I tried to convince myself that I had imagined those words—"somebody has to set up the chairs"—the more I knew they had been given to me by the God who says what He means and means what He says.
So I went into the new year believing God wanted me to be content simply helping others with their books and...well, setting up chairs at meetings so others could speak and teach. Without too much resistance, I accepted that and moved ahead—until something happened that caught my attention and clarified my focus.
My almost eighty-eight-year-old mother lives with us. She is a strong Christian and is mentally alert, but her mobility is limited. She's unable to do things most of us do with ease: driving to a doctor's appointment, going to the grocery store, changing the sheets on her bed, standing at the stove to cook a meal. Being her primary caregiver can become stressful and time-consuming, particularly when I'm trying to work all that into an already busy schedule. One day as I rushed around the house, trying to get as much done as possible before running an errand for my mom—all the time wishing I could just sit down at my computer and get some much-needed work done—I caught myself grumbling. Actually I was feeling sorry for myself. And I didn't like the sound of it one bit.
"I'm sorry, Lord," I whispered. "Forgive me for being so selfish and impatient. It's just that I want so much to be working right now."
Somebody has to set up the chairs.
I was stunned. Is that what God had been trying to tell me a few months earlier—that I was in a season of service for my mother, someone who had spent many years of her own life taking care of me?
I felt myself relax as I began to understand God's call to servanthood in my life—my personal call to live a you-first life in a me-first world. It wasn't just about living selflessly in a visible, overt manner so unbelievers would be drawn to Jesus. It was also about daily laying down my life, giving up the right to plan my days and order my steps, so that I could help others fulfill the needs of their day—even if no one seemed to notice or appreciate it.
God was calling me to a you-first season of "setting up chairs" for others, especially my dear mother, much as she once did for me. In a similar but much more profound way Jesus did the same for all of us when He walked the lonely road to Calvary and willingly hung on that cross in payment for our sins, giving up His own earthly life so we might gain eternal life. As I pondered the situation with my mother, the question before me was: would I humbly and graciously choose His way...or mine?
Somebody has to set up the chairs.
If we're honest, we'll admit that many of us prefer to be the one "on stage," the one in the limelight, receiving the accolades and praise and attention, rather than the silent one in the background, setting up chairs so others can come and rest as they listen to God's message. But if we truly believe we are all one Body, here to serve God and others, then setting up chairs at the women's Bible study is just as vital as giving the keynote address at a national gathering. And caring for those who cannot care for themselves is a great privilege, bestowed upon us by the Creator of the Universe, the Author of Life.
So how do we do that? What practical steps can we take to help ourselves, as well as our family members, begin to practice a you-first lifestyle of "setting up chairs" for others?
First, examine your schedule—honestly. I know. We're all busy—too busy. But I've come to believe that God doesn't give us more than we can handle; the problem is that we often take on more than He has called us to do. As a result, the first thing that suffers is our time and relationship with Him, followed by our time and relationship with others, which is what ministry is really all about, isn't it? So if you, like me, continually finding yourself too busy to spend time with God or to "set up chairs" for His people (without grumbling!), then it's time to eliminate something. Consider asking God to show you how to arrange your priorities—and then trust me, He will do it.
Second, once you've honestly assessed (and possibly revised) your time schedule, ask God to show You how He wants you to be involved in setting up chairs for others. Again, He will be faithful to answer such an honest, heartfelt prayer. Whether His answer is to become involved in a ministry or outreach at church or simply to spend more quality time with your spouse or children, possibly giving up something you like to do in order to share one of their favorite activities instead, you will find that your joy level will soon rise dramatically.
Finally, ask God to regularly search your heart and to show you when your attitude is becoming me-centered. Some of the first signs are grumbling, complaining, ingratitude, and resentment. Ask Him also to put a hand over your lips, to help you stop and think—and pray—before speaking. There is nothing gracious or helpful to others in our murmuring or "poor me" laments.
I once saw a picture of the famous cartoon character Betty Boop, standing next to a sign that said, "It's all about me!" Cute—and possibly appropriate—if we're content being a one-dimensional cartoon character. But if our goal is become a three-dimensional child of God who makes a difference in the world, then we must determine to move "beyond me" in our thinking and make ourselves available to God to set up chairs for others.
Together, let's make 2009 the best "beyond me" year ever!
---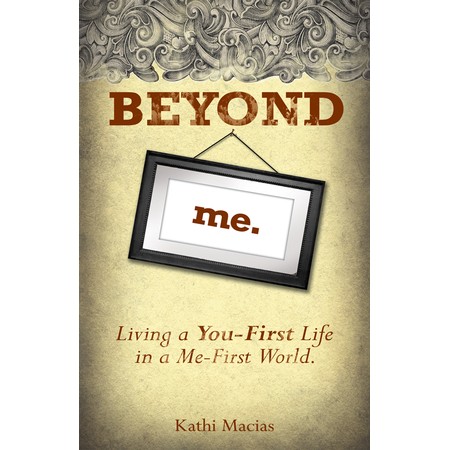 Kathi Macias, popular speaker and prolific author, is an Angel-award winning writer who has published twenty-six books and hundreds of articles. Whether keyboarding her latest book, keynoting a conference, or riding on the back of her husband's Harley, Kathi "Easy Writer" Macias is a lady on a mission to communicate God's vision. Her insightful words—filled with passion, humor, and soul nourishment—refresh audiences from all walks of life, and her Spanish devotionals, "Desde el Corazon del Padre," (with English translations) can be found on Crosswalk.com each Monday. Her latest book, BEYOND ME: LIVING A YOU-FIRST LIFE IN A ME-FIRST WORLD, named "top pick" in the Christian Living category by Christian Retailing magazine, was released July 1, 2008, from New Hope Publishers. It's available at bookstores nationwide, as well as at online bookstores and on Kathi's website, www.kathimacias.com.