Enduring Loss During the Holidays
Tammy Bennett

Author, 101 MakeOver Minutes

2008

6 Dec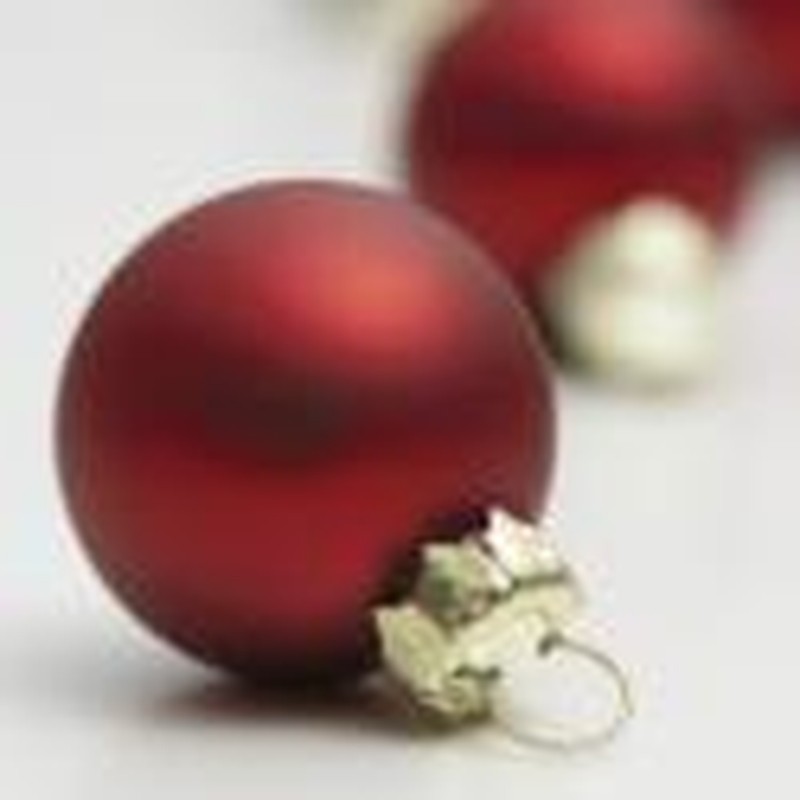 In so many ways, death seems so final, but for the believer, death is not the end but only the beginning.
We are confident, yes, well pleased rather to be absent from the body and to be present with the Lord. 2 Corinthians 5:8 (NKJ)
At the moment of death, a Christian's soul leaves its earthly body, and immediately comes into the presence of the Lord. Although those left behind do grieve, a homecoming celebration takes place in heaven.
When my mother passed away we were grief stricken over our loss, but we took comfort in the fact that she went home to be with Jesus. My mom died during the Christmas season, which made the timing of her death that much more difficult to endure. My earliest memories of my mom are of her sacrificing and scrimping in order to make Christmas extra special for her family, friends and complete strangers. My mother adored Christmas and all it stands for.  She'd always say, "Never take Christ out of Christmas."
So if you are grieving someone this holiday season, take comfort in knowing that someday you will celebrate Christmas all together again.
Practical Tips for the Holidays
I weep with grief; encourage me by your word. Psalms 119:28 (NLT)
Grief is a very real part of life, and all of us handle it in different ways, but no matter what we're forced to cope. When you suffer the loss of a loved one - through death, divorce, disease or desertion - life may seem meaningless, and you may experience feelings of despair for quite some time. Nevertheless, through the process you must continue to take care of yourself and be especially vigilant during the tough times.
When my mother passed away I learned firsthand how to manage grief. I won't tell you it's easy- because it never is - but following the advice below will help you get through the tough times.
Take care of your physical needs. Lack of sleep and nourishment will only make you feel worse. Eat small amounts, and make sure it includes some type of protein - a bite of cheese or a handfull of nuts. Sleeping pills may help for the most restless of nights, but don't use them for a prolonged period of time. Your mind and body need to adjust naturally to bereavement, and sleeping pills inhibit this process, not to mention the fact that they can become addictive. Instead, soak in a hot bath and sip herbal tea just before bedtime..
Take time to exercise. If nothing else, just go for a walk around the block.
Be easy on yourself. Don't set your expectations too high. Give yourself permission to cancel appointments and be disheveled for a few days.
Don't make any major decisions too fast or too soon. Take at least a year to adjust to the loss before you make a move, change jobs, or start a new relationship.
Avoid any type of substance abuse. Don't use alcohol or drugs as a remedy. They never work, and they simply end up adding to the pain.
Get away. Even if it's just for a few hours, go to the cinema and mindlessly watch a movie.
Journal your feelings. Putting your emotions on paper can help you sleep better.
Share your pain. Talking to family members or friends can be helpful, but if these people are too close to the pain themselves, you might want to see a professional counselor.
Boost your self-esteem. If your self-worth has been affected by the loss, find ways to feel better about yourself. Get a makeover, buy a new outfit, and note your achievements however small they might be. Did you get up and get dressed this morning? Congratulations! That alone an accomplishment.
Take time to reminisce. On my mom's birthday, I went through old photographs, and read through cards she had sent me. I felt just a little bit closer to her by remembering the good times.
Give it time.  The acute pain you feel in the beginning will diminish and life will gradually seem less empty and hopeless. It's only been a short time since my mother died, even though it seems a lot longer than that. I still have those days when I find myself reaching for the phone to give her a call, but they're happening less frequently then they were. At least I have the promise of being with her again in eternity, which means, one day I'll be able to celebrate Jesus' birthday with her again and again.
The tree is trimmed,
The village is out,
The carols are playing
No reason to pout.
The lights are twinkling,
There are cookies to bake,
We have gifts to wrap,
And cards to make.
Families make plans,
Friends are calling,
The stores are bustling,
The snow is falling.
It's the Christmas season,
It's that time of year,
When we remember when,
And shed a tear.
You see, My Mom made it special,
And did all that she could,
To make us all happy
To make it all good.
But now she is gone,
And looks down from above.
And smiles on us proudly
Her hearts filled with love.
She's with Jesus now,
The One laid in the creche,
His birthday made merry,
Our God became flesh.
He was born to die,
That we might live too,
And celebrate Christmas
In our hearts all year through.
So when you're lonely for Mom,
Just know at life's end,
We'll glorify Christmas
All together again.
Merry Christmas with Love!
---
By Tammy Bennett Dec 2005. All Rights Reserved. "All Together Again" may not be duplicated, copied, or sent via the internet without the written permission of Tammy Bennett.
---
Adapted from
101 MakeOver Minutes by Tammy Bennett
(Harvest House Publishers). Copyright (c) 2007 by Tammy Bennett. Used with permission. All rights reserved.
Tammy Bennett has worked in the fashion, cosmetic, and television industries. As founder of MakeOver Ministries, she speaks and consults worldwide, motivating women of all ages to mirror God's love in their life, body, and soul. Her books include Looking Good from the Inside Out and Guys, Dating and Sex.