Envy: Exposing Your Inner Veruca Salt
Katie Brazelton and Shelley Leith

Authors, Character Makeover

2011

1 Aug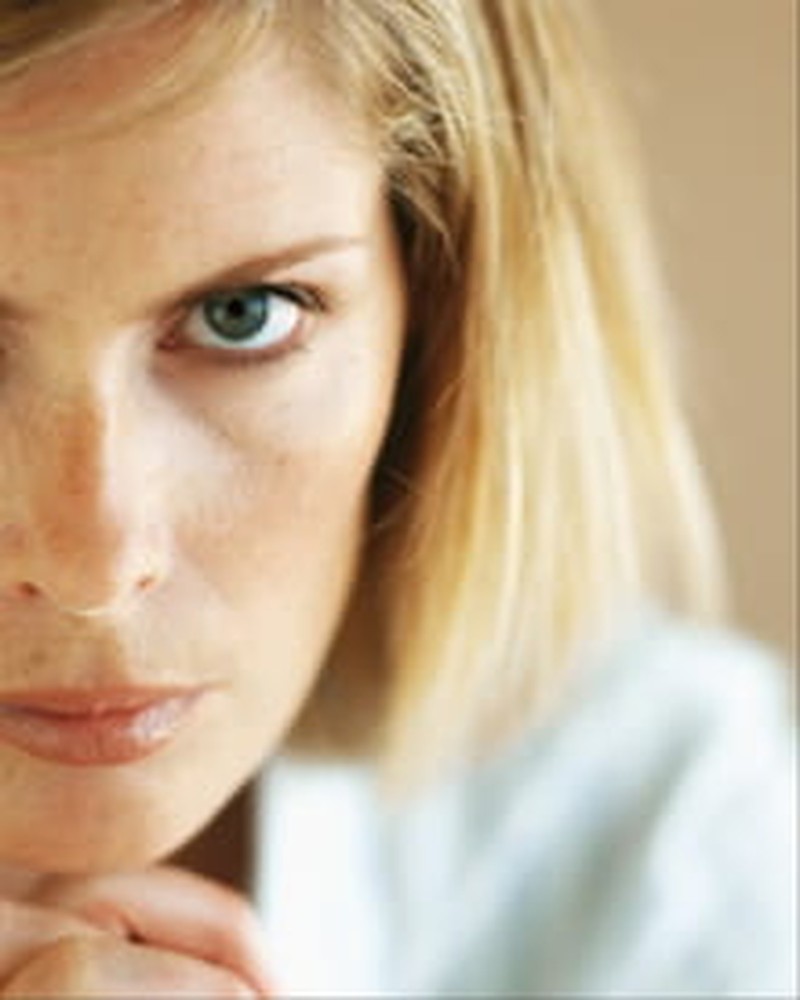 I secretly relate to Veruca Salt, the self-centered girl who was never satisfied in Willy Wonka and the Chocolate Factory, when she sings, "I want the works/I want the whole works/Presents and prizes and sweets and surprises/Of all shapes and sizes/And now/Don't care how/I want it now."
We women do tend to want the works, especially if someone else got the works first. If you see another person's good fortune and Veruca's song starts up in your mind, you've got envy, my friend.
Envy throughout Our Week
During the week we were writing this, Shelley had her own run-in with envy:
Envy Episode #1: Monday we took muffins to the new young couple moving in across the street, and they showed me all the work they're doing on their house. They've got to be at least twenty years younger than me, and they are doing all the renovating that I've been wishing for. She's getting the carpet I want, the swimming pool I'll never get, even the deep kitchen sink I want that could actually fit my frying pan in flat. That's so not fair.
Envy Episode #2: This gorgeous friend of mine is getting her already beautiful teeth straightened with those invisible braces. Well, I want straight white teeth without unsightly braces, so Tuesday I marched into my orthodontist's office, figuring he'd give me a great discount since I'm already paying him to fix four of my five kids' teeth! But, no. Invisible teeth straightening will cost more than carpet for my entire house! Plus, I have absolutely no health reason to justify braces. Phooey. There's nothing fair about that.
Envy Episode #3: On Wednesday, I saw a coworker wearing the exact green shoes for which I've been shopping. Six months I've been looking for that shade of green! I dashed to the store, but of course they don't have the green shoes anymore, nor do any of their other locations within a fifty-mile radius. That is beyond not fair. That's a shoe travesty. I told her I was green with envy.
Envy is defined as "a feeling of discontent and resentment aroused by the desire to have the possessions or qualities or success of another." Is this your battle?
We humans are prone to envy. In fact, envy is such a common, pervasive problem that God started and ended the Ten Commandments on this critical theme:
• Commandment #1: "You shall have no other gods before me" (Exodus 20:3).
• Commandment #10: "You shall not covet your neighbor's house. You shall not covet your neighbor's wife, or his male or female servant, his ox or donkey, or anything that belongs to your neighbor" (Exodus 20:17).
If you have broken the tenth commandment by envying what your neighbor has, chances are pretty good that you may have also broken the first commandment and made that thing a god.
Envy's Favorite Sport: The Comparison Game
Whenever you catch yourself comparing your lot in life to someone else's, watch out! When you compare and fret about something lacking in your life, you may be tempted to say, "I didn't get what she got — that's not fair!" Or, you could begin to feel boastful that you did, indeed, come out ahead. Pride is the evil sister of Envy.
How do you stop the comparison game? Try Romans 12:15 (NASB): "Rejoice with those who rejoice." Why is it so much easier to do the rest of this verse — "and weep with those who weep"? Oh sure, if my girlfriend gains ten pounds, I can weep with the best of them. But if she loses ten pound, it's a little harder to "rejoice with those who rejoice."
Envy's Ego-Driven Bumper Sticker: "It's All About Me"
Here's how envy would sum up her life philosophy on a bumper sticker: "It's all about me." But what happens when your ego gets all that attention it wants? Instead of feeling confident, you start feeling insecure — literally afraid that you can't keep up the facade. The "it's all about me" person tries to prove herself to other people, and in doing so, she only reinforces a feeling of inferiority.
What's the cure for the "it's all about me" disease? Love others. First Corinthians 13:4 says that love "does not envy." You see, love cancels out envy. Envy is inward-focused; love is outward-focused. Love gets your eyes off yourself and onto someone else.
Envy's Theme Song: "I Want It All"
Veruca Salt's rendition of "I Want It All" reminds me of Aesop's fable entitled "The Dog and the Shadow." In that story, a dog is carrying a piece of meat in his mouth while he crosses over a brook. He looks down and sees his own reflection in the water. Thinking it is another dog with another piece of meat, he decides that he also wants what that dog has. So he snaps at the shadow in the water, but as he opens his mouth, his piece of meat drops into the water and is lost. The moral of the story: If you covet all, you may lose all.
The cure for the "I want it all" syndrome is to get you from the state of wanting to the practice of trusting. Try this:
1. God is able to give me anything I ask. "I am the LORD, the God of the whole human race. Is anything too hard for me?" Jeremiah 32:27
2. So, I ask. You do not have because you do not ask God. James 4:2
3. Now, there are three possibilities that can occur:
• If I get it, it's because God knows it would be good for me to have. "How much more will your Father in heaven give good gifts to those who ask him!" Matthew 7:11
• If I don't get it, it's because God knows it wouldn't be good for me to have. Every good and perfect gift is from above, coming down from the Father of the heavenly lights, who does not change like shifting shadows. James 1:17
• If I get something different, it's because God knows what I need better than I do. "As the heavens are higher than the earth, so are my ways higher than your ways and my thoughts than your thoughts." Isaiah 55:9
4. So, I can trust God to give me what I need. And my God will meet all your needs according to the riches of his glory in Christ Jesus. Philippians 4:19
Originally posted April 3, 2008.
Adapted from Katie Brazelton and Shelley Leith's new book Character Makeover: 40 Days With a Life Coach to Create the Best You (Zondervan, 2008). Used with permission. All rights reserved.
---
Katie Brazelton, Ph.D., M.Div., M.A., is the author of bestselling Pathway to Purpose for Women, along with its popular companion books: Praying for Purpose and Conversations on Purpose. She is the founder of Life Purpose Coaching Centers, InternationalTH, which trains Christian men and women internationally (online and in conferences) to become Life Purpose Center Coaches(r) and Life Plan Facilitators. For years, Katie was a licensed minister at the purpose-driven Saddleback Church. Katie is thrilled to be a first-time grandmother, who also regularly gets to enjoy her daughter, son, and daughter-in-law who all live nearby in Southern California.
Shelley Leith serves on staff at Saddleback Church as the lead developer of worldwide resources. Her previous writing projects include sprearheading the highly popular 40 Days of Purpose and 40 Days of Community. Shelley lives with her husband, Greg, and their five teenagers in Southern California.